Guest Post
We all love how it feels when you just settle into your couch while drinking a glass of wine. In fact, many people consider visiting a wine vineyard for a relaxing vacation. Whether you are an expert or a beginner with tasting and enjoying wine, looking for a romantic getaway or a vacation destination, here is a list that will give you access to some of the top wines around the world by region: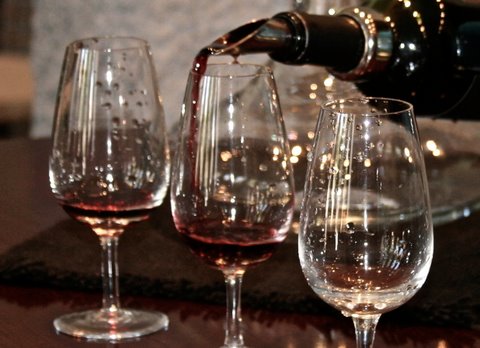 1. Champagne, France
The best time to visit Champagne, France is during the months of April, May, September and October. This wine region is known for both its quality and consistency. In fact, according to the French law, only bubbly that is grown in Champagne, France and is bottled in accordance with the strictest standards can be labeled as "Champagne". Here, you will enjoy drinking some of France's best brands such as Perrier Jouet, Dom Perignon and Veuve Clicquot. This wine region will surely provide celebration, sophistication and elegance.
2. Tuscany, Italy
One of the most famous wine producers in Europe, Tuscany truly embodies passion and dedication in every wine it produces. The best thing about Tuscany is that it is able to bring both inexpensive and upscale white and red wines for wine lovers to enjoy. You can find Chianti here. Chianti Classico is considered to be the epitome of Italian wine. In here, you will also find Brunello di Montalcino, an expensive red wine.
3. Mosel, Germany
Mosel, Germany is considered to be one of the world's steepest wine vineyards. The Saar River and Ruwer River cut through the gorgeous German landscape. These two rivers converge into Mosel River. Hence, it also creates a beautiful home to some of the most complex and best wines of the world. In here, Riesling grapes are intricately hand-picked. Riesling, a soft sweet white wine, is this region's most famous wine. Other known wines produced here are Muller-Thurgau, Elbling and J.J. Prum.
4. Napa Valley, California
Although it only produces 4% of California's total wine production, Napa Valley is home of America's greatest wineries. The best times to visit this grape oasis are during the months of April to June when the vines are colored bright green, and during the months of September to October when the vines are colored autumn. Napa Valley's famous wines include Pinot Noirs, Merlots, Chardonnays and Cabernet Sauvignons. In here, you can also find elegant wines such as Chateau Montelena, Harlan Estate and Robert Mondavi.
5. Barossa Valley, Australia
Barossa Valley boasts its well-balanced wines even though its wines are jam-packed with intense fruitiness. It is home to the award-winning wine, Shiraz. The best time to visit this wine region is during the months of March to May or September to November. You can also enjoy the experience of Barossa Vintage Festival every odd year (during end part of April and beginning part of May). Other famous wines found here include Merlot, Mataro, Grenache and Cabernet Sauvignon. Shiraz and Grenache are perfect complements to a lamb roast or a delicious steak. Truly, Australia produces wine which punches you in the face, but kicks your teeth down after.