Being Spain's second largest city after Madrid, Barcelona is the capital of Catalonia. It is located along the coast of Mediterranean sea and it is believed be among the top ten most populated cities in Europe. Having begun as a Roman city, Barcelona is rich in culture, architecture and heritage and it is home to renowned designers like Antoni Gaudi whose works have been regarded as World heritage Sites by the UNESCO.
You can find tons of deals online for tours and accommodation that have a wide selection and fair pricing. As for the tours, people throng this city every day to enjoy the numerous sites and activities on offer but there are several sites and activities that really stand out and are must-do or see in this wonderful city. The following are the top 5 things to do or see in Barcelona: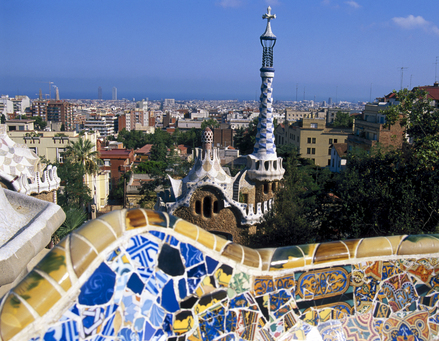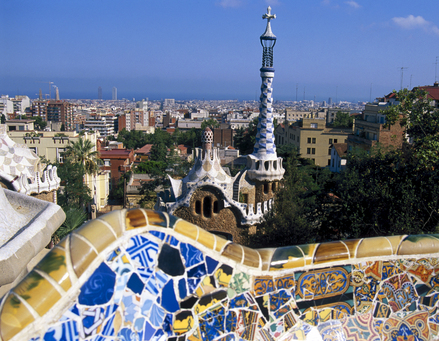 1.Visit La Rambla
La Rambla is a very wide avenue that runs through the city of Barcelona and it stretches almost a mile long, linking the city with the rural part of Catalonia. Tourists flock this streets to enjoy performances by musicians and dancers who perform along the street. Spanish culture is also well exhibited here and a single stroll down this avenue can make you learn most of it just by looking at the sculptures dotting the area as well as different architectural designs. Exhibition centers and mosaics are placed strategically along the avenue. There are also many eateries along the street therefore no visitor can get hungry while enjoying the breathe-taking La Rambla.
2. The magnificent Sagrada Familia
The Sagrada familia is also among the top 5 things to do or see in Barcelona. Designed by Antonio Gaudi, this World Heritage Site is a creation to behold. It is a gothic cathedral that looks like it is covered with molten wax! It is a major monument and means a lot to the Christians of Barcelona as it represents Christ's life. As a visitor, you can pay a small fee to be allowed go up to the top from where you can enjoy a superb view of the city.
3. Park Guell
If you ever happen to be In Barcelona and you want to have a quick view of the city, then Park Guell is the place to go. At first created to retreat space for the rich and later changed to a park for the public, it is designed as an English garden and placed on a top of a hill making it easy for anybody that visits it to enjoy the panorama that is Barcelona's beauty. Entry to this park is free and there are drinking joints and also cafes ready to serve any visitor that comes in. The park is also home to the Gaudi Museum where visitors get to learn more about Barcelona's architecture.
4. The Picasso Museum
World's renowned painter Pablo Picasso spent his early life in Barcelona. His journey in art is well explained and recorded in this museum and it makes very many tourists visit the site to enjoy both ancient and modern art combined. Therefore if you are a lover of art, this should be among the top 5 things to do or see in Barcelona. It is usually open till 3pm every day and it will only cost you 6 euros as entrance fee to the most famous museum in Barcelona.
5. The Montjuic
Among many other things, Barcelona is famous for hosting the Olympics in 1992. Montjuic, is the hill that is home to the stadium of the Olympics, a modern art museum and also dotted with many buildings that were constructed during the 1992 Olympics and the famous Olympic needle. Though not densely populated due to its terrain, tourists still come here have a view of the ocean, and the city in general. It should be noted that it is only on Montjuic that one can be able to see Sagrada Familia's spires!!
Apart from the top 5 things to do or see in Barcelona, there are others like Borrio Gotico, plaza catalunya, Tibidabo and many more. Find time and visit this city and you will never forget it!