By: Jessica Kamikaze
I love food. I love cooking it and eating it and talking about it and watching intense Japanese culinary battles over it. For me, food is a big part of my travel experience; in my mind eating new foods is AS important as seeing important cultural sites. As you know, during my time in Japan I hardly saw any important cultural sites, so here is the tale of how I ate my way through two-and-a-half months in Japan.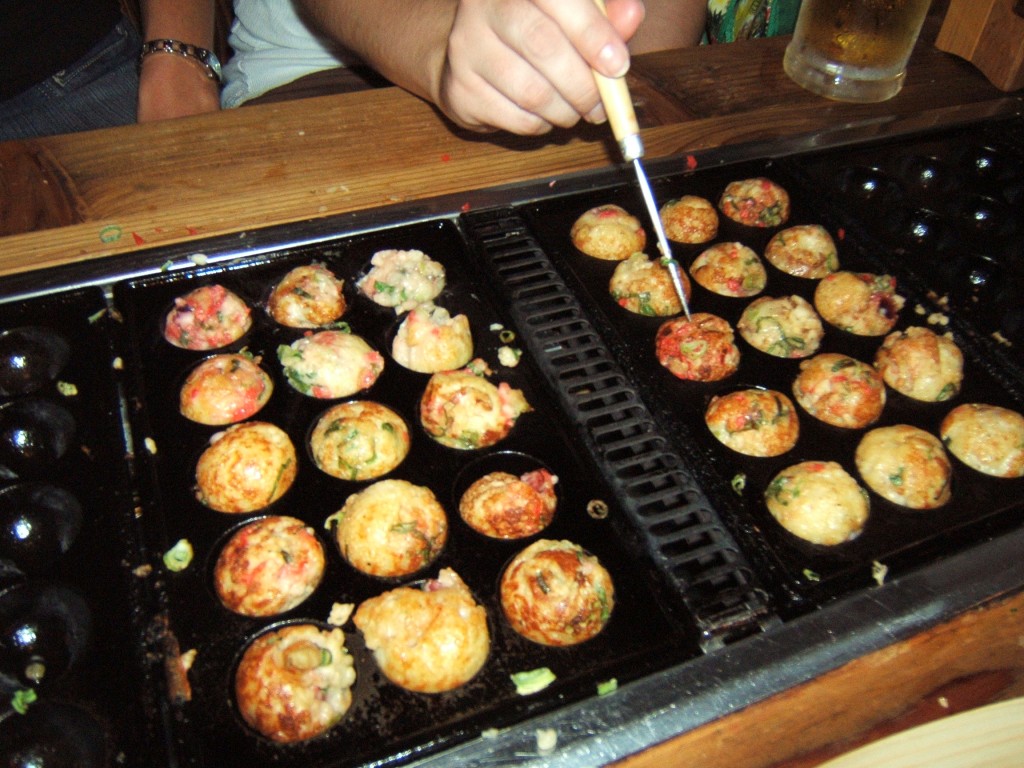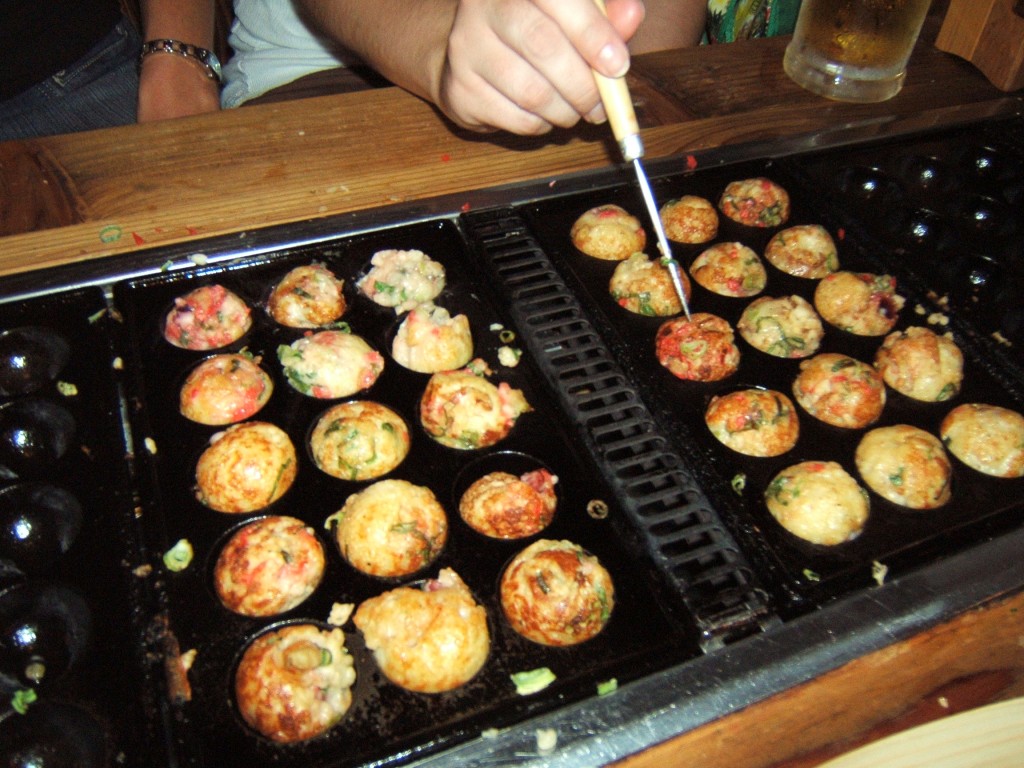 First of all, why do people always ask me if I learned to make sushi when I was in Japan? Do you know how sacred the art of sushi is? It takes something like a billion years as an apprentice before you are even allowed to touch the sushi rice, let alone make a cucumber roll. I learned to make sushi from the internet after I came home from Japan broke as shit and I couldn't afford takeout.
When I first arrived in Osaka I went out looking for dinner with two friends who had also just arrived from Canada. We wandered into what turned out to be a takoyaki restaurant. Takoyaki is Osaka's favourite street food: little golden balls of dough with octopus bits inside! Thing is, at this restaurant you made them yourself on a griddle that was built into the table (shaped like rows of little half-golf balls). No one there spoke English and none of us spoke Japanese, so we just started pouring batter all over the place and sprinkling octopus parts all willy-nilly. Our waitress, who was actually a ferocious takoyaki overlord, yelled at us in Japanese and assumed control of takoyaki preparation, standing over us and flipping octopus balls vigorously. That was the day takoyaki became my new favourite food.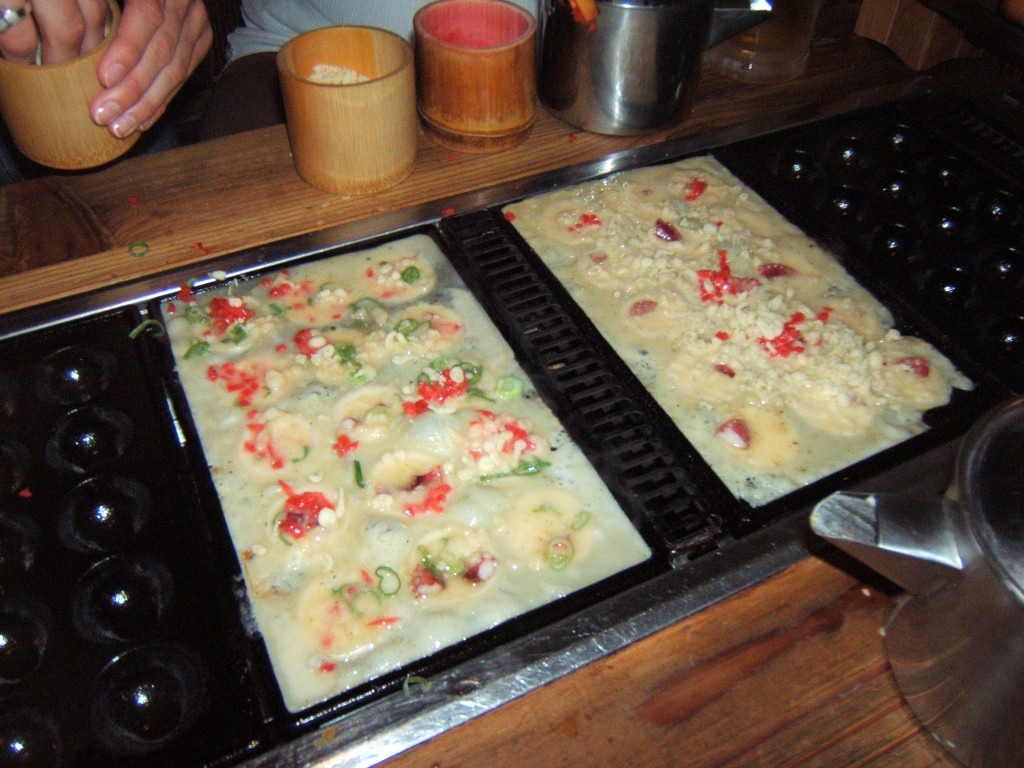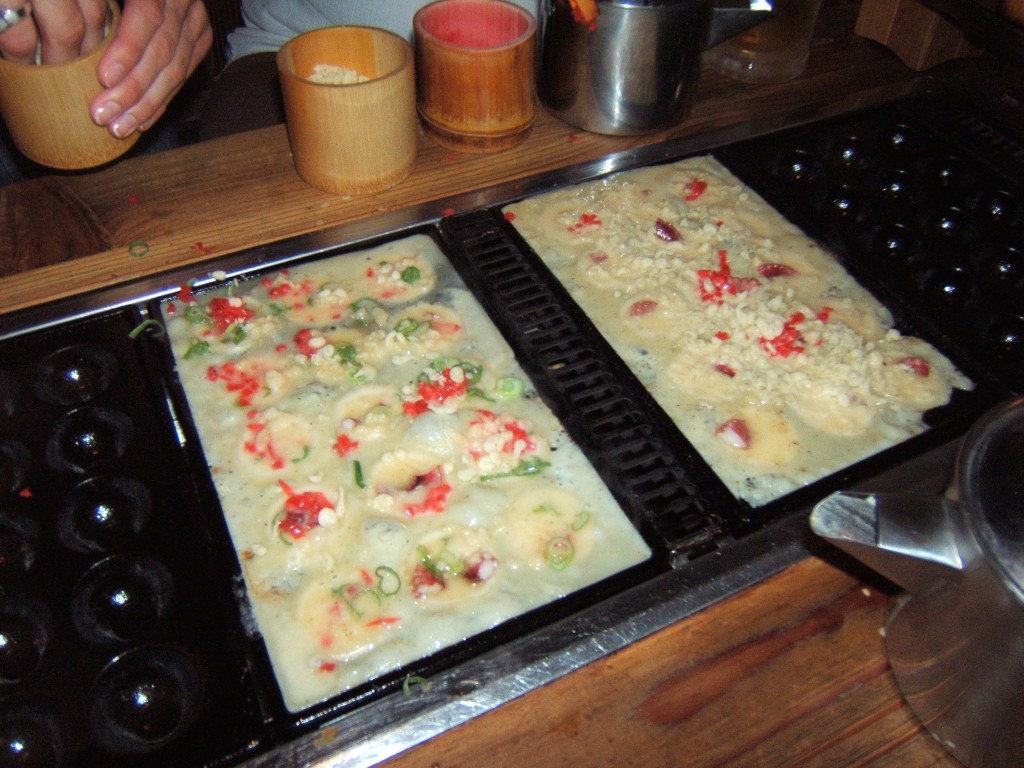 When I started teaching English, I began asking everyone about Japanese food. People were pretty eager to talk to me about Japanese home cooking. I got advice for several variations on okonomiyaki (pretty much a savory cabbage pancake), which became my specialty. One time one of my students gave me a package of Japanese pickles. It was a bunch of different kinds of vegetables soaked in vinegar until they were soft and tasted funny. I told her I liked them, but it was a lie.
My eating experience in Japan was mostly delicious – even the weird seaweed-flavoured potato chips and the shrimp burger from McDonalds (probably my all-time favourite menu item!) The things I learned about Japanese food have stuck with me in ways that temple visits and tea ceremonies never could have. I still make okonomiyaki all the time at home; I even found the special okonomi sauce at Whole Foods! I've only used my takoyaki maker once since coming home, but writing this post kind of makes me what to haul it out and start spinning up some octo-balls! Anyone want to come over? Tentacles for everyone!!