Greece has been wowing the world for thousands of years and for good reason – it has a ton to offer people from all walks of life! From the history to the weather to the wonderful food and everything in between, you can bet that choosing Greece as a vacation spot will be one of the best things you've done.
For those looking for a little background information, Greece is a Mediterranean country comprised of countless islands – some of which are inhabited and others are not. Saying you're going to Greece isn't as easy as just hopping on a plane and landing in Athens, as you may be overwhelmed by the options before you. Sure, you can situate yourself in Athens off the start – in fact, this is probably the best way to start your trip – but you'll want to head onto the sea and soak up the traditional Greek landscape from the many different islands. But to start, get a vacation apartment and let the magic of Greece wash over you before heading out on your adventure!
Here are just some of the places you should check out while in Greece!
Athens
Like previous mentioned, Athens is the best place to start your Grecian holiday if for no other reason than… it's Athens! Home to the Acropolis and more ancient sites than you can shake a stick at, you'll definitely want to spend a week or so just experiencing this vibrant city. In addition, it's a great launching point for heading out onto the water of checking out other locales on the mainland.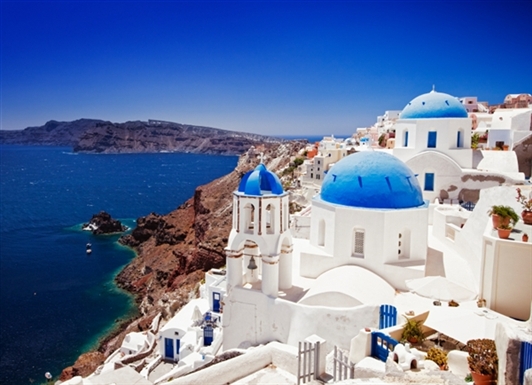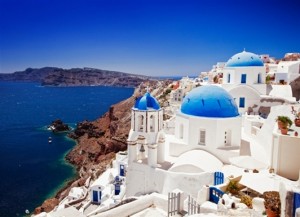 Santorini
There are just some places in the world that seem meant to be photographed, with their iconic architecture and breathtaking scenery. The island of Santorini is one of these locales that has made travellers the world over fall in love with its blue roofed, white stone buildings that seem to sparkle against the Mediterranean backdrop. You can spend hours just gazing out at this view and feel completely at peace.
Crete
The largest island of all the Greek islands is Crete, home to its own traditions that are distinct from the rest of the country. Crete has tons to offer all types of travellers from breathtaking scenery to astounding history and world class cuisine. Many resorts have their home here on Crete where relaxation is key – but only if you want it to be! Otherwise, head out into the countryside and take in the wonder of this former home of one of the earliest civilizations in human history.
Cruise
If all else fails, or if you simply cannot decide where to go, you can always take a cruise of the Greek islands. In fact, many people opt for this option because if you do want to see the islands and a large part of what makes Greece so special, a cruise is the most economical method, particularly for those on a tight time frame. Whatever you decide to do though, you're sure to have a great time exploring the majesty of Greece!