Austin, the capital of Texas, has earned the distinction of being the 'Live music capital of the city and 'Silicon hills', and Austinites take pride in its diverse culture, adopting the unofficial slogan 'Keep Austin Weird' or 'Keep Austin cool'. Housing Formula 1's circuit of America's raceway, the University of Texas, and a centre for Film, the city has something to interest everyone.
Built by pioneers who ventured into the area in the 1830s, Austin grew on the banks of the river Colorado under the name 'Waterloo'. Soon After, it was christened Austin in honour of Stephen F. Austin, who is recognized as the "Father of Texas". The Capital of the republic was shifted to Austin in 1939 and it has since moved from strength to strength, making a place for itself as the centre of government, a technology hub, and the home of arts and education.
Austin attracts people from all over the world. From students who flock to the reputed university to highly qualified workers, music lovers, movie buffs and aspiring actors, and tourists eager to live the Austin tour experience, everyone is drawn to this city. With a vibrant culture that is a potpourri of influences from all over the world, Austin is home to people from all walks of life!
Exploration:
There is something to see and experience at every turn in this magical city, and every trip is sure to leave you with a list if must do's for the next vacation. Here is a list of things to do and see when you first visit the city
The Cathedral of Junk – Inconspicuously tucked away in the backyard of Vince Hannemann's home, The Cathedral of Junk is a built of junk arranged with subtropical Texas Vegetation. Most of the things here are contributed by visitors to the museum, though Vince is rather choosy about what he accepts! Head to this museum for an afternoon of fun poking around this hollow structure of improvised trussed packed with mass-production cast-offs.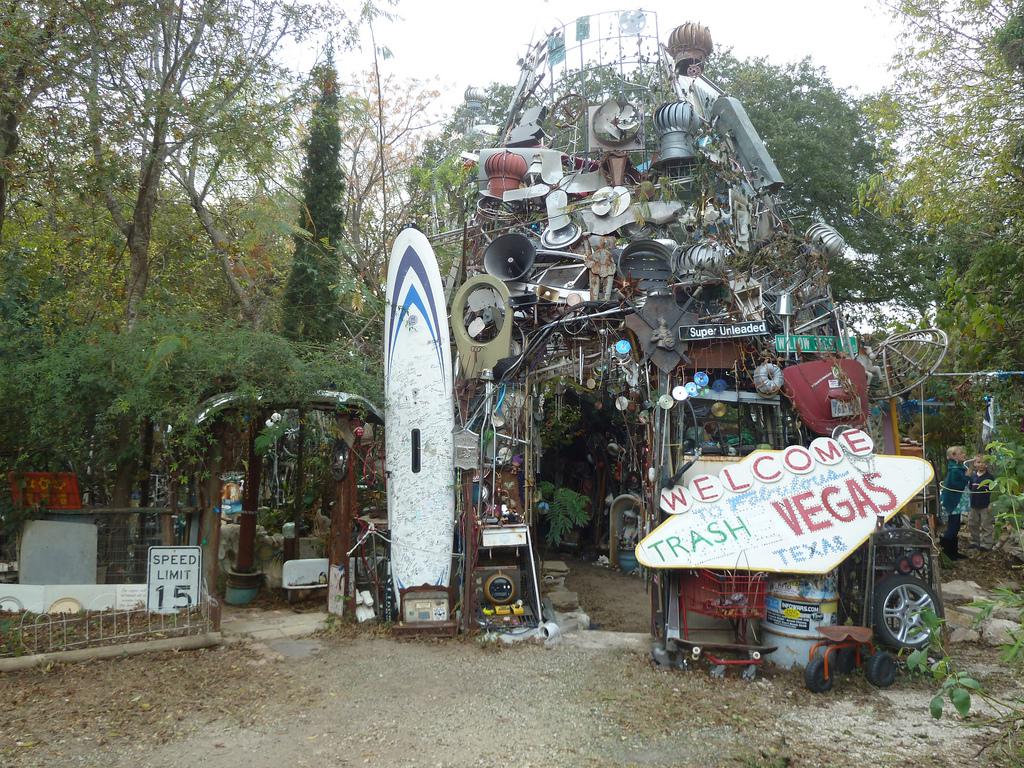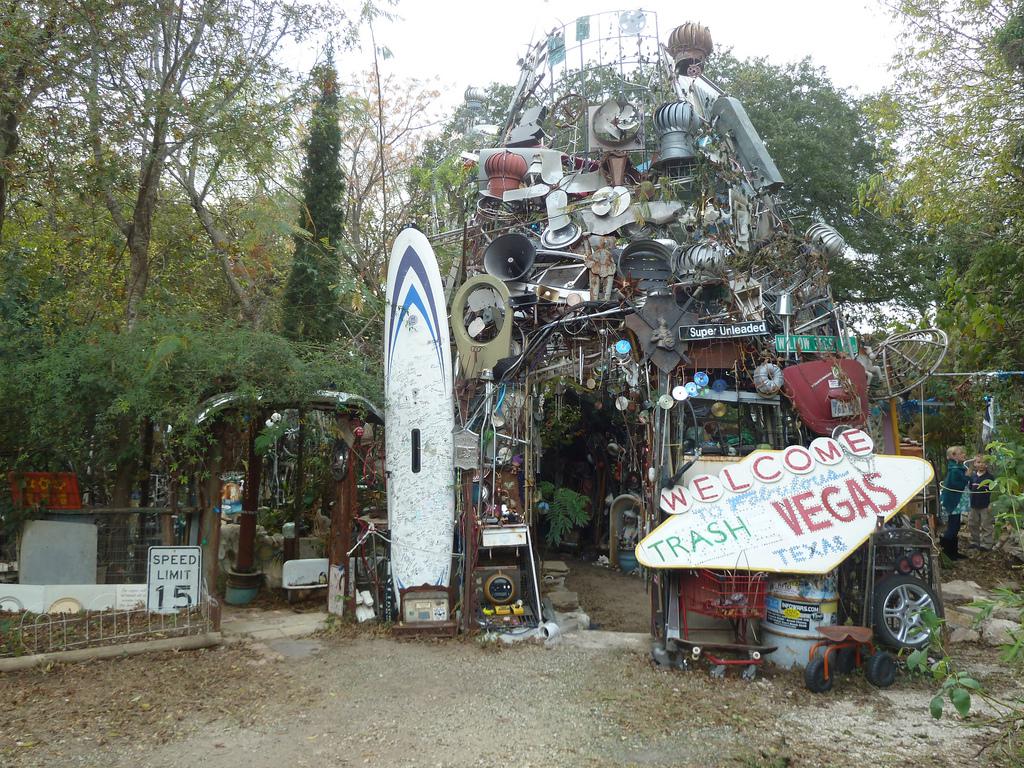 The Cathedral of Junk, Austin, USA by Fuzzy Gerdes
Museum of the Weird – This museum takes Austin's reputation for weirdness seriously, packing in quirky objects and experiences you are sure to remember for a lifetime. Small and kitschy, this museum houses odd articles some real and some fake, but interesting nevertheless. A small fee of $12 can give you access to hours of fun.
Congress Avenue Bridge – When the bats started moving in to live in the crevices of the newly reconstructed Congress Avenue Bridge in the 1980's, little did the then residents know that this frightening phenomenon would soon become a global attraction. Every summer evening, people gather in hoards to see the 1.5 million flying bats, which have made the bridge home. The city now has a Statesman Bat Observation Centre which offers a panoramic view o the bat's daily flight to tourists.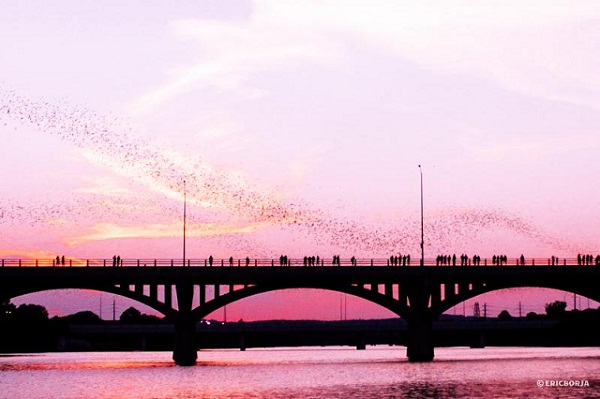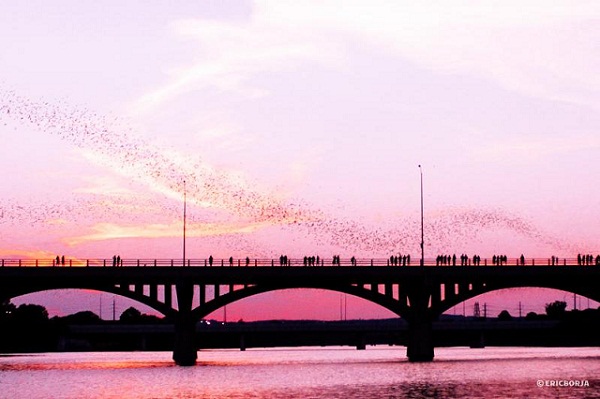 Congress Avenue Bridge, Austin, USA by Eric
Barton Springs – Fed by underground springs, the Barton Springs Pool maintains a temperature of 68-70 degrees all the year round, and is very popular among locals and tourists alike. Located in Zilker Park, the pool home to the Barton springs salamander, and is listed as a federally protected habitat.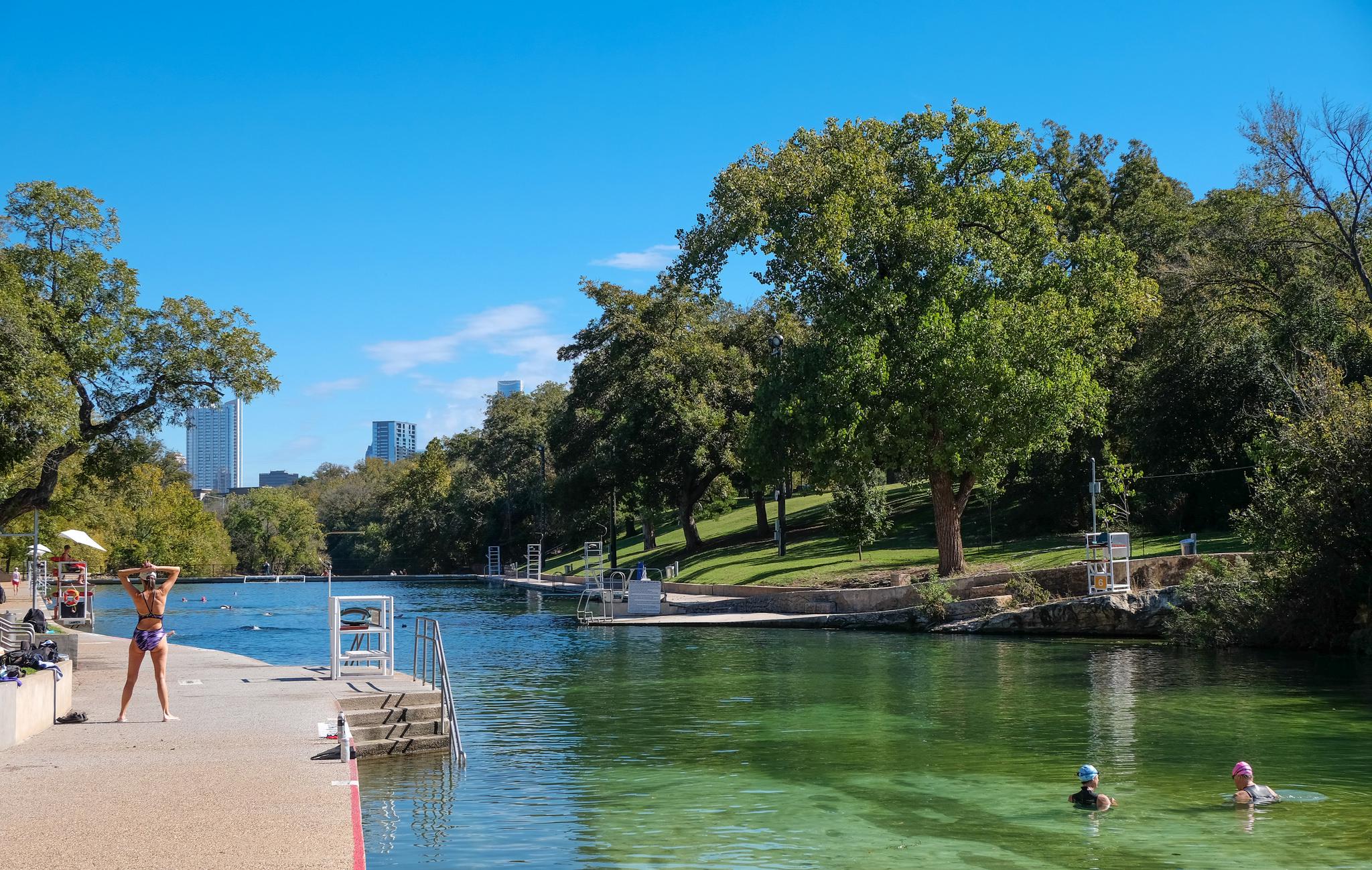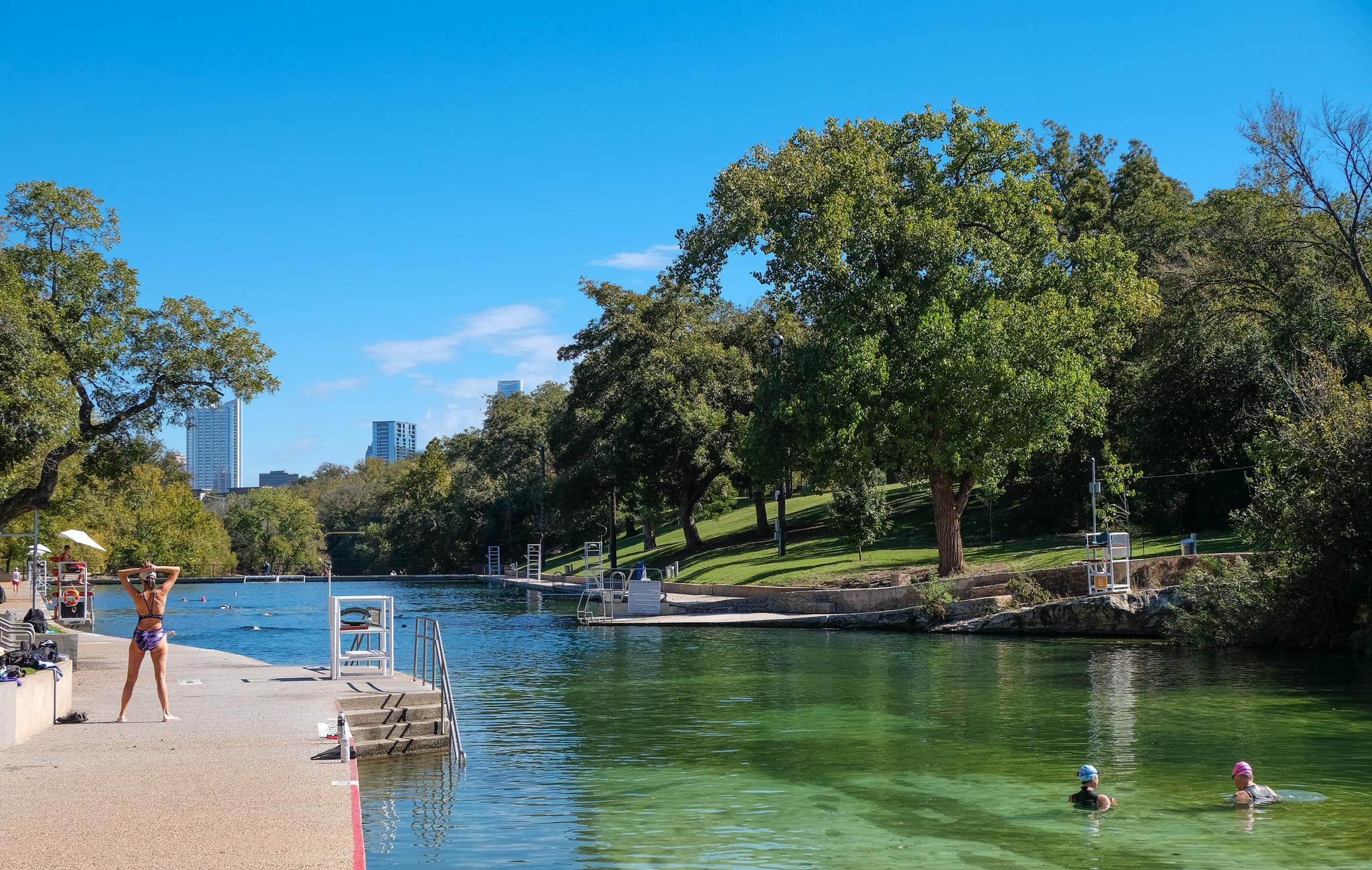 Barton Springs, Autin, USA by Lars Plougmann
Zilker Park – If you crave adventure and are seeking an adrenaline rush, the Zilker Park is the just the place for you. Located in the heart of south Austin, The Park offers many different types of outdoor activities including jogging, hiking, kayaking, biking, and so much more.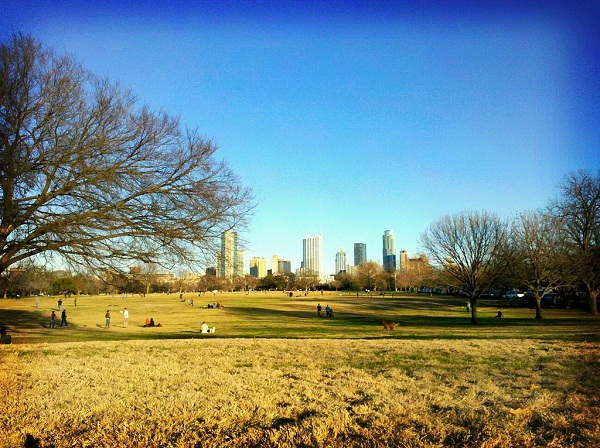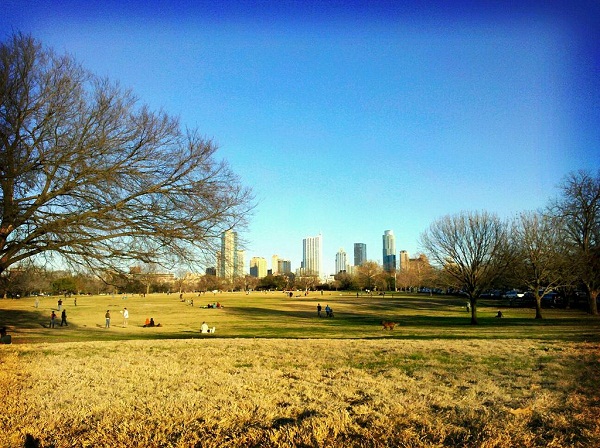 Zilker Park, Austin, USA by Dan_Man
Live Music – A treat for every music lover, Austin serves as a stage for every genre. From classic live joints to hot-spots playing the music of up and coming artists, the city has it all. Visit any of the more than 250 live music venues for a musical treat!
Food & Beverages:
Tuck into wholesome Mexican Italian or Asian food, or relish a lip-smacking barbecue at one of the many joints in Austin Texas. If you are looking for a satisfying meal, you have a number of options to choose from!
Taste of Joy – Free tastings of many delectable sauces makes this a must-visit restaurant for a lover of spicy sauces! If you are craving a spicy meal, the 'Taste of joy' is sure to leave you full and happy.
Food Trucks – The humble hot- dog stand of the early 90's has transformed into a flourishing food- truck culture in Austin. More than 2000 mobile vendors sell everything from cupcakes to international cuisine from swanky trailers that patrons gladly follow around town for a tasty and affordable meal.
Whole Foods – Whole Foods, a nationwide chain which aims to make healthy food easily accessible to consumers, was founded in Texas. The flagship store features a wine bar, smoothie bar, beer locker, roof terrace, giant salad bars, and seemingly endless supplies of vegetables, food, and in-store restaurants, is more than just another grocery store.
6th Street – Experience a carnival every weekend at the Sixth Street, a famous street in Austin which is home to a number of bars and restaurants. Head to the sixth street to meet people and enjoy great conversations with great food!
Each day spent exploring Austin tourism offers experiences and memories to treasure. Browse through this interesting city, soaking in the sights and the rich history. Do make friends with a local to make sure you are able to locate all the hidden gems the city has to offer, and make the most of every minute you spend there!