When you think it is finally time to move outside of your current residence for one reason or another (or you are just being forced out), the fact remains that you need to decide what option makes the most sense for you on where to go next. There are more than enough options of where to live, but even more important than where you actually live is the idea of what type of unit and living arrangement you settle on. Instead of buying your own home or living in an apartment, why not consider a condo as a unit that comes with the best of both worlds?
Your Own Place
The reason that people jump to owning condos right off of the bat and the reason that they continue to see such high property values is simply because you can literally have your cake and eat it too. You do have ownership, but without the same level of responsibility. For example, the fact is you don't have to do the chores outside as someone else takes care of the actual property itself. That being said, you do still "own" the unit because you have purchased it. That is real ownership and not just that you are passing through for a while like in an apartment.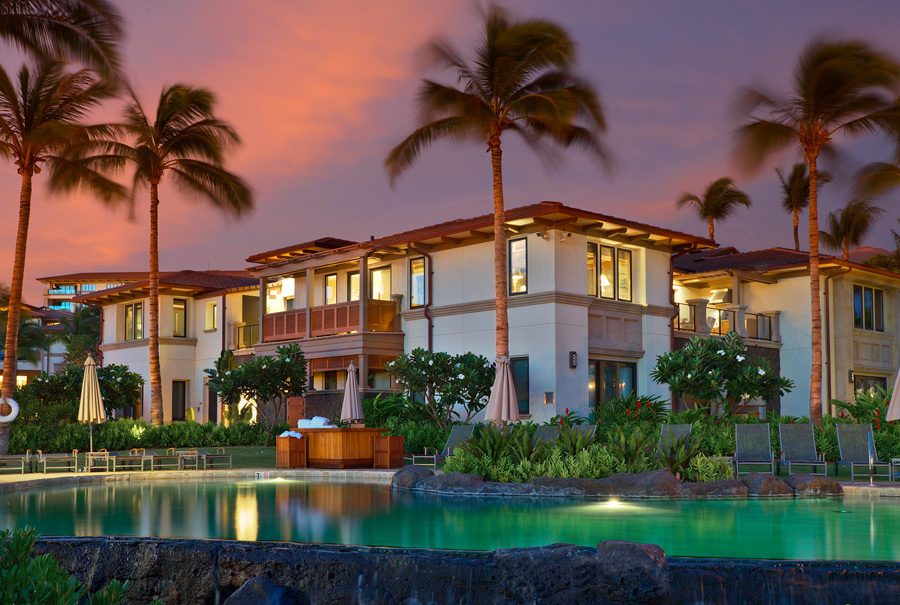 The good thing is that with this ownership you still get the lifestyle of owning something yourself and having flexibility and freedom that comes with making changes to your living space. With respect to the interior changes, you have the right and the freedom to make those changes. It will depend on the specifics of your condo agreement, but in short you get to decide what to do and where to do it so long as you are doing it within the walls of your unit. For more minor items such as painting, changing the carpeting, adding some different appliances or even carpeting the interior, you should be ok. The key is to make sure you aren't doing anything beyond the walls of the unit. That being said, you do have to refer back to the buyer's agreement and condo association rules because those are what you are agreeing to and those may differ from association to association. However, in short you own the unit so you can do what you like.
Minimal Maintenance and Upkeep
The biggest thing that many people see as the best part of the deal is the personal freedom that comes with your place. When you think about the maintenance work that you need to do, it's virtually none. The upkeep that comes along with owning a home may be a lot, but with a condo that is already taken care of for you. The truth is you don't need to worry about maintenance and upkeep other than doing your dishes and laundry within your unit. Other than those sorts of personal things, the rest of the work is done for you!
When you think about how much time, effort, and money can be saved (not to mention the general stress) by owning a condo, you can see why some people prefer them to owning a house. The work is done, you get the lifestyle you desire, and when it comes to actually breaking your back to fix things or make sure that they are kept up to date, you don't have to worry about doing work or taking on extra stress.
Grounds Are Top Quality
The grounds being done is a nice thing. Not only does this mean that you never have to mow a lawn, trim hedges, or pick up trash in the area again, but it also means you can take pride in your area. And, when you consider what else this level of sophistication brings, you can see why so many are drawn to it. By having an area that is pristine and always in the best of condition you are able to essentially keep out the wrong crowds. Not that there is anything wrong with anyone, but if you are a hard working professional do you really want a class of kids who are going to make noise living next door to you? Or do you really want people who are going to be up all night and keeping you awake as well? The benefits of a condo having their grounds maintained may not directly be put in place in order to keep out a different type of noisy people, but it can absolutely help.
When you consider the pure security point of view, it also makes sense to search for a condo for rent with PropertyGuru Singapore. These properties are well-kept, but that could attract those who may want to steal or to vandalize in general. Seeing as many condominium associations can actually have security in place, however, general riff raff is kept out and you and your belongings are going to be safer and more secure than before. This not only helps with the general crime levels being lower, but it also helps because people don't like crime so in turn property values go up.
Still Have Equity and Resale Value
When you consider the general costs of renting an apartment, there are significant costs in the form of cash flow each and every month, however, you don't see any of that money ever again. When you consider the costs of buying a full home, you can build equity but you are also stuck because when you think about equity you are thinking about the sweat, effort, and stress that needs to be put into place first. With a condominium, however, you can build significant equity fairly quickly without putting in the effort. In fact, the condominium association does the work for you and you can actually just sit back as they continue to manage the property and have the whole thing work to your advantage. Rising equity means strong resale value, and it also means you are earning that return on someone else's effort.
Flexibility of a Condo
One thing that people in general don't seem to gravitate towards until later in their years is the general flexibility a home provides. It's nice to have a rental or a home that is huge if not gargantuan, but at the same time it can be a pain to even leave for a few days because who is going to watch over and take care of the place for you? The key with a condo is that someone is always taking care of it for you. You can travel and not worry about the grounds or the crime or the upkeep in general. So while your personal plans don't have to include traveling all of the time, it's nice to know you can be flexible because your responsibility list is minimal.
A condominium in general provides so many options with respect to living that more people are jumping into the game all of the time. The key is simply making sure you know what makes the most sense for you. If you want to focus on the responsibility and the stress that comes with owning a home, then that is simply your decision. However, if you have the ability to live stress free, then why not look to a condo for your home base?