Moving to a new place of residence is always a big step and can be especially daunting if it's your first time, whether you're buying or renting. There are a lot of things that must be taken into consideration, and it's easy to overlook seemingly small details that may turn out to be important in the long run. Here is a list of tips that any first-time renter or buying would find useful, from beginning your search for that perfect new home, to being part of the immediate community.
Set a Budget
Setting a budget is always an important step in any big purchase. Rent is ideally 25-30% of your monthly income, including utilities such as water and electricity. If you are certain that you will be staying in the area for a long period of time, it could be a good idea to look for a condo for sale or rent-to-own as an investment. Websites like DDProperty can help you check for prices and options that will allow you to set a reasonable and realistic budget for your next home. Remember that there may also be additional costs such as the security deposit, permits, and utility fees. Some landlords will also require rent up front, sometimes not only for the first few months, but also for the last month of your stay.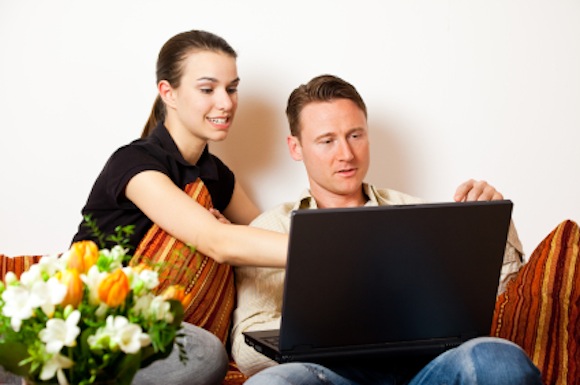 Make a Checklist
It's always a good idea to ask your potential landlord questions about the property. Topics such as lease agreements and utility maintenance could be key points in choosing a place as well as making your stay more pleasant. By preparing these questions beforehand and bringing along a checklist, you can make sure you don't leave out important queries. Bring along a blank copy for every apartment showing and jot down as much information as you can get. These will come in handy when considering which place to choose, and also for later reference while you're living there.
Know What You Need and What You Want
Your living space should be practical and also comfortable. Knowing what you need in a residence can eliminate choices and narrow down your search for an apartment or condo for sale or lease. Ask yourself how many rooms you will need, how much storage space you will need, even how big or what kind of a kitchen you imagine yourself using. If you work from home, having an office would be ideal. Pets and children are also very important considerations for choosing the place you will live in. Certain types and parts of architecture such as stairs may be hazardous to dogs and young kids. If you are a pet owner and are looking for a condo unit, ask the building administrator about rules regarding pets, and if there are any parks or similarly open areas for play nearby. Facilities and amenities for your furry friend should also be on your list of needs. Other things that may make your stay more pleasurable such as a balcony, a view, or even nearby establishments may seem petty or unimportant, but if those things will help your living condition become more comfortable, then you should also factor them in.
Observe the Location
When looking for a condo or house for sale in a new location you're going to want to check how well the area fares regarding safety and convenience. Check if the streets are well-lit at night, if the community is prepared for calamities such as a fire or flood, and if the place is generally safe. Transportation can also make or break the deal. If you are a car owner, you should secure a parking space and make necessary arrangements. If you take public transportation, study the stations and terminals in the area. Knowing the quickest, cheapest, and easiest routes will be of great help in the long run, not only for you but also for friends or family who might be visiting. Your lifestyle should also be a factor in choosing a neighborhood to live in. Younger people would usually prefer an area with a bit of an active night life, bars and clubs, cafes and places to hang out. Those with children might prefer a more family-oriented community with wholesome activities. Nearby grocery stores, restaurants, and convenience stores are always a plus.
Inspect the Utilities
For both your safety and comfort, inspect the utilities in your potential place of residence, especially if you are considering a pre-owned house, apartment, or condo. Remember to consider factors such as weather; for example, according to Stat Travel, Thailand has a tropical climate with an average temperature of 28°C, and while the country does not experience snow, it does rain for about a third of the year. This is why checking up on airconditioning and ventilation, roof maintenance, and drainage are necessary steps prior to moving. You should also check for any possible gas leaks, termite infestations, or any other similarly alarming issues. Aside from checking up on the condition of the household, you should also find out who to contact in case any problems come about.
Know Your Responsibilities
Whether you are a homeowner or a tenant, you should be aware of your responsibilities as part of the community. Condos and apartment buildings will usually have a set of rules that ensure neighbors can coexist peacefully. Some residential areas may be strict towards pets, loud music, and various other factors that may disturb those in the vicinity, so know the rules before setting up a party or event and plan accordingly. Attend homeowners meetings in the area and familiarize yourself with the other residents, as well as any possible events and routines like garbage collection days and community clean-ups.
Renting can be intimidating but fulfilling. Following these simple tips can help make the experience of moving and adapting to a new community go more smoothly. Whether the next place you will be living in is a condo or a house, you deserve a safe, comfortable haven to come home to.