Travelling is one of the best stress relievers, there might be lots of things which can be holding your back from travelling, it may be the job tension or you hate something or have some other circumstances.
In any kind of conditions travelling alone is one of the special experience where you can explore many things, and you can figure of some of the solutions for your everlasting questions and make you feel better.
In Most of the cases, we all feel like travelling alone throughout the world to enjoy each and every bit of the adventure. In many cases, some holidays are just for single travellers who strive to go the word for few days to relieve their stress.
People travel alone for many reasons, and we never know what the perfect reason is, but many travellers have their own thinking and own ideas. Frankly, speaking the solo travellers won't be a travelling alone throughout their journey.
They might get some company from the other solo travellers are from some group of passengers etc., so they mostly travel with the people itself, no matter how adventures the trip he or she will find at least a few travellers.
So, let's see the few tips where you can really enjoy the solo travel abroad and relieve all your stress.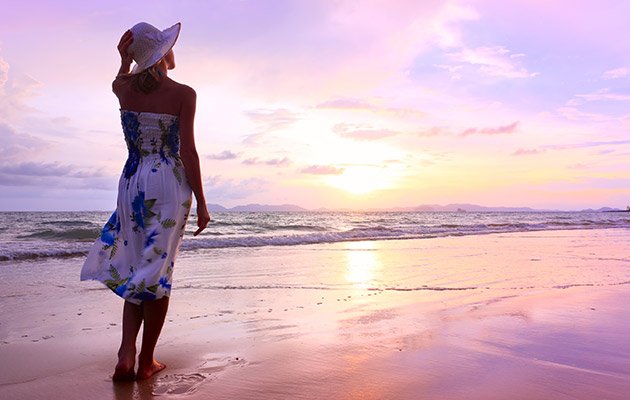 1. Feel the Joy of Solo travel:
Solo travel always has the greatest advantage it will be more flexible, and you will be more comfortable with your decisions. It is also very relaxing journey; you just don't need any of the post planning session with others, and you don't have to consulate others simply you can enjoy the movements of solitude. It was the great and pleasant experience for all the solo travellers you can be a rookie, and you can grab your camera and take some lovely shots which you really want.
2. Meeting new People:
This was another benefit of travelling alone. You can find some interesting connection with the different kinds of individuals, and you can interact with the different culture of people. You can know about the behaviour of the people in those places, and it gives you some excellent skills on how to manage people around you in your daily life.
If you travel alone, you can meet the fellow travellers as well where they accompany you till your destination or they can accompany with some journey with you. This will be an interesting approach.
3. Accommodations:
Many travellers think this as the disadvantage because they should take a single room which is expensive than the shared room. But they aren't getting the point of solo travelling whenever you choose the solo travelling you can opt for the shared room which was shared by travellers, or you can stay in budget houses. It was the best way to lower your cost you can make use of the paying guest accommodations as well.
4. Transportation:
Solo travellers will always have a less cost of transportation unless and until they use the standard ways of transport, but if they book a car or vehicle, then it will be costly. So just make sure you to lower your transportation with the help of the average travels. There are some apps you have to keep while travelling alone you can have a glance at them here.