Universal Studios, Orlando is a world-famous vacation destination with production studios, exciting rides, a water park, film sets and onsite luxury hotels. Situated within the Universal Orlando Resort area, the site is home to four exciting entertainment experiences in one location and includes more than 40 thrilling rides and 3D shows. It makes for an ideal destination for a family vacation. However, to make the experience hassle free, it's wiser to get your tickets online before you go!
There are three onsite hotels too that offer exclusive benefits for guests, including complimentary shuttles to the parks and the Universal Express ride access that enables guests to bypass the regular park lines with their hotel room key card. Guests who are not staying at the hotels can buy Express asses along with a range of Flexticket options that provide access to the different areas.
Universal Studios Highlights
Adventure lovers would love the thrill and action in every corner and you will feel like you are truly living your dream.
Universal Studios has six themed divisions in a Hollywood back lot area. Guests here can enjoy the attractions based on popular movies. So, go behind the scenes of your favourite Universal movies. The park will make you experience your favourite movies in a whole new way.
Islands of Adventure present a journey through five islands that are replete with attractions featuring popular comic book characters and children's stories.
Universal Studios City Walk is an entertainment complex that offers live music, well-known restaurants and nightclubs, shops and a 20 screen AMC Universal Cineplex. It is also home to television and film production facilities.
Wet 'n' Wild Water park comprises a wide selection of fun tube rides. There are also several kid-friendly attractions in the park.
Don't forget to check out The Wizarding World of Harry Potter. Have a great time exploring the mysteries of

Hogwarts Castle

and experience thrilling attractions and rides that can transport you into a fantasy world that is beyond your wildest dreams.
All-in-One Theme Park
Universal Studios is one world-class amusement park and a movie studio tour all rolled into one package. If you are looking for a great place to take the kids this vacation, this is the perfect choice. Attractive theme parks very rarely miss the mark with children. They are all sure to love the exciting shows, thrilling rides and their favourite movie characters. It can feel pretty much like a carnival to them, but on a much grander scale.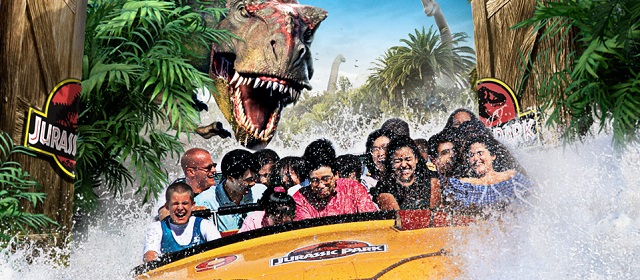 Tips for visitors to Universal Studios
Come early! You will require at least one full day to visit the site to make the most of your experience. It is recommended that you arrive as soon as they open in the morning.
Make sure to check the Universal Studios website before visiting to note what's happening at the park during your visit.
Studio tours are available in English, Mandarin and Spanish.
Parking is available for as long as you are there at the site.
Wheelchairs, strollers and locker facilities are available at a cost.
Universal Studios is a must-see attraction in Florida. A favourite of millions from around the world, the place combines elements of a historical attraction, a theme park and a working movie studio all rolled into one exhilarating experience.