Located just off the coast of Venezuela, the tiny Caribbean island of Aruba is a beautiful place to spend a great island vacation. The island boasts of some beautiful sunny weather, blond beaches and gentle waves perfect for surfing. The island has some heavy European influences, which is quite evident in its architectures, culture, and languages. You can spend your day relaxing at the beach, exploring the island and taking part in some of the many Aruba activities that this beautiful island has in store for you. There are a lot of Aruba attractions which everyone must check out during their trips to Aruba. To get you started, here are the top four Aruba activities which every traveler must try out, to make their Aruba vacations absolutely perfect.
1. Visit Eagle Beach
You cannot visit Aruba and not spend a day at Eagle Beach. Arguably the best beach in Aruba. Eagle Beach is one of the most popular places on the island. There are a lot of watersport activities that you can enjoy at this location. If you are just looking for a relaxing day, then you can spend your time on the beach, have some food from the nearby restaurants and even go for a sunset cruise. This beach is also a great place to observe various wildlife if you visit at the right time of the year. Especially during the month of June, you can have the rare opportunity of seeing baby turtles hatch and walk their way to the ocean. All of these make visiting Eagle Beach one of the must-do Aruba activities while you are here.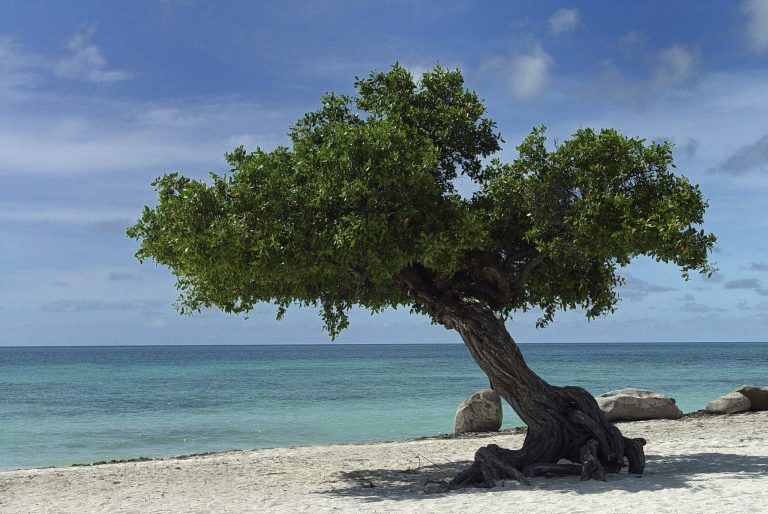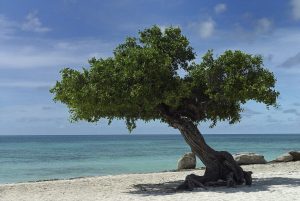 2. Go on a Desert Safari at Arikok National Park
Next, on our list of must-do Aruba activities is, going on a Desert Safari at Arikok National Park. Arikok National Park is a great place to explore the desert landscape and the various desert wildlife that Aruba has in store for you. From Aruban rattlesnakes, parakeets, whiptail lizards, iguanas to goats, donkeys and migratory birds – you will get to see a variety of animals when you go on a safari through this park. The bumpy ride through the uneven desert terrain also adds another layer of fun and excitement in this trip.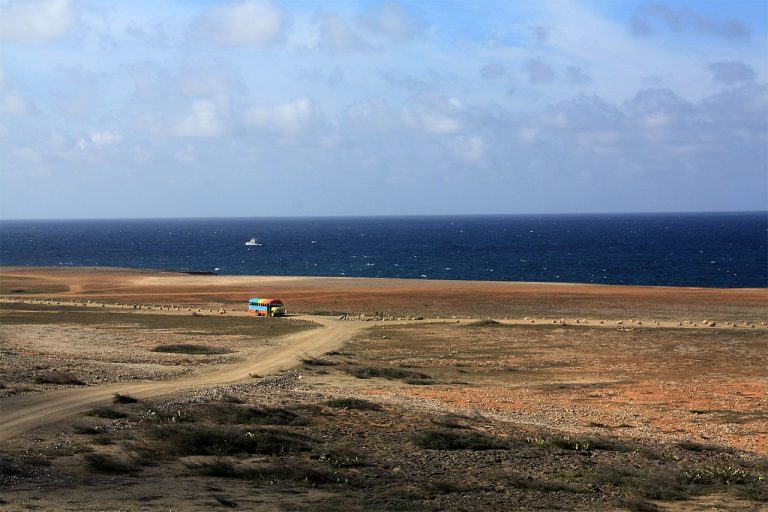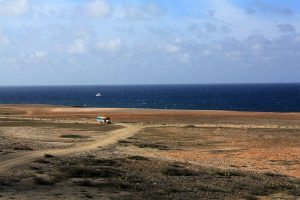 3. Take a Trip to Flamingo Beach
Visiting Flamingo Beach is another Aruba activities which you cannot afford to miss during your trip. Located at Renaissance Island, a private island owned by a hotel group, Flamingo Beach is accessible to the public in exchange for a small fee. Flamingos roam freely on the beach, and you get the incredible opportunity to relax at the beach and interact with this beautiful-looking and rather funny birds.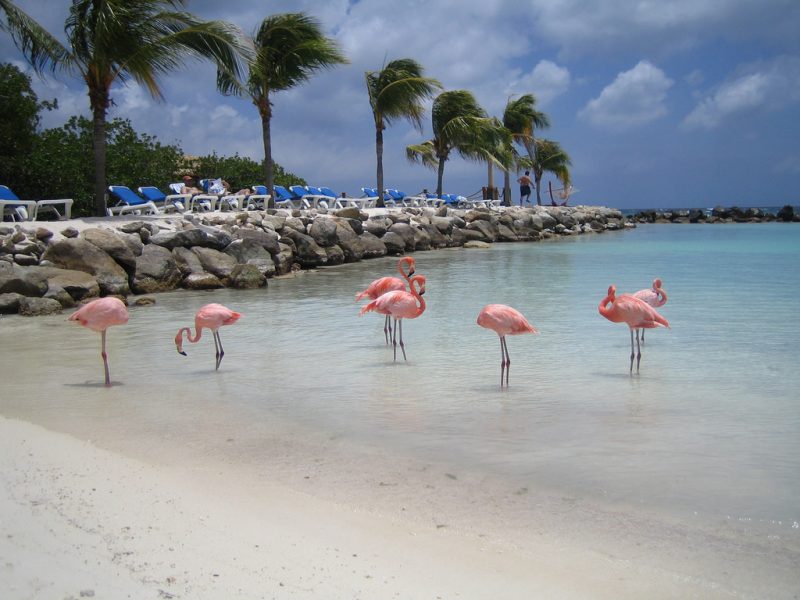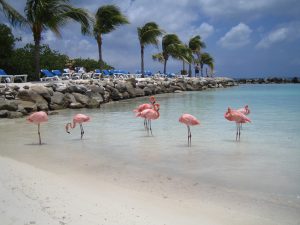 4. Eat Seafood at Zeerovers
Having a freshly caught seafood meal at this off the beaten path restaurant is another of those must do Aruba activities. The local fishermen work at Zeerovers, sell their fresh catch of the day by weight, cook and serve them directly at your table, while you enjoy the beautiful view of the sea. Enjoying the view of the sunset while snacking on the lightly fried fish or shrimps that you get here will surely be a highlight of your Aruba vacations.