When you're a traveler, you're often looking for the perfect destination. You want somewhere that combines the city and the ability to get out of it. These places are gems. You have the culture of a vibrant city and the natural world just beyond it. Whether you want to stay in the United States or travel abroad, we are often looking for the ideal destination that has everything we want to do and see. These are the best metropolitan destinations near the natural world.
Denver, Colorado
Denver, Colorado is one of the best places to use as your base for some amazing adventure. Denver is known for beer, sports, and good food. There are great coffee shops, record stores, and dive bars. It is a mid-sized city with friendly people and a sophisticated atmosphere.
The best part about Denver, though, is that you have all the beauty of Colorado just outside this accessible city. You can go just about anywhere from hotels in Denver. Go skiing in Vail or Telluride. You can hike in the Rocky Mountain National Park and enjoy a quaint stay at a bed and breakfast in Estes Park. There is mountain biking, mountain climbing, camping, and much, much more. Go to Denver and stay for the gorgeous scenery of Colorado.
Chiang Mai, Thailand
One of the best places for both vibrant city life and beautiful natural surroundings is Chiang Mai, Thailand. Chiang Mai is a province, with rolling green hills, mountains, national parks, rice paddies, and wildlife, but the city is an easily accessible yet incredibly nuanced place.
By day you can visit an ethical elephant sanctuary and by night you can drink rice whiskey, lao khao, and head to the night market for street food. Connect with yourself and the world around you at a temple or a monastery in the mountains. Chiang Mai has it all. Not only can you enjoy the city and nature, it is one of the most affordable places to visit.
Seattle, Washington
Another great US city where you can enjoy both metropolitan life and nature is Seattle. Seattle is a mid-sized city like Denver that offers just about anything you'd want. With technology companies flushing into town, people still haven't forgotten the culture of Seattle.
Seattle likes good food, coffee, museums, and live music. It is a legendary place for the arts, and you can enjoy fresh seafood and some of the best coffee shops in the country. Not far away, you can lose yourself in nature. There are many options. You can head to Olympic National Park, where gorgeous gigantic trees are covered in moss. You can go to the Puget Sound for some time on the water. You can go to Mt. Rainier. These options are just the beginning. Seattle is a perfect place to visit.
Cuzco, Peru
As you can probably see by now, there is a theme emerging. Mid-sized cities are much better for going in and out of. They tend to be in more beautiful places than large metropolises. Large cities have a gravitational pull that makes getting in and out of them much more difficult than if you're in a mid-sized city.
However, Cuzco, Peru is a place with an amazing culture and no shortage of nature. You can go to the rain forest. You can explore the mountains. If you go with a guide, you can see wildlife along the river and amongst the trees. In the city, you have an ancient culture and the ability to engage with the new and old. Try eating cuy, the guinea pig mountain delicacy. Drink pisco and chicha. Talk to locals. Lose yourself in the forest.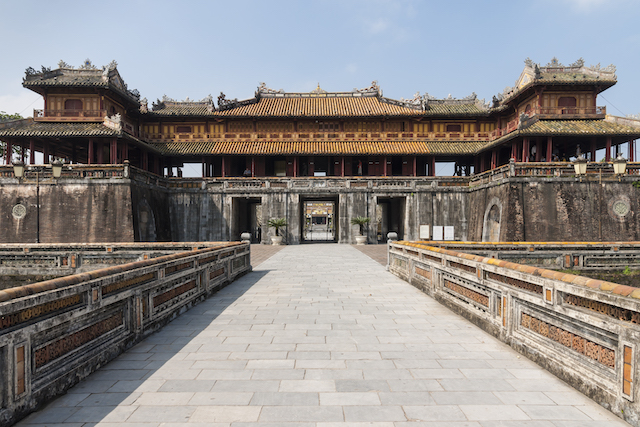 Hue, Vietnam
Hue is a lot like Cuzco or Chiang Mai in that it is an accessible city with plenty of beautiful natural surroundings. You don't need to leave the city to get a taste of the area's beauty. The imperial citadel mixes history, architecture, and nature. You can learn about the Nguyen Dynasty and imagine yourself in the Vietnam of the past. Hue has friendly people and plenty of things to do and see. If you're going to Vietnam, don't miss Hue.
The best city destinations near nature are mid-sized cities that are accessible and affordable. It is possible to go in and out of these places at your discretion. Whether you're in Seattle or Cuzco, the cities above are amazing places to go. When you're like many travelers and want authentic culture, nightlife, and traditional food all on the backdrop of rugged natural landscape, look no further than these awesome destinations.
Ryan Beitler is a journalist, writer, and traveler who has written about places and culture for many publications.