Costa Rica is a country that is known for its greenery, waterfalls, and stunning sea beaches. For the foreign traveler, it can serve as a perfect introduction to the rich Latin American culture. From great lodging to lip-smacking cuisines, Costa Rica has everything necessary for a memorable trip. One thing's for sure: while you are here, you'd never run out of things to do. To make things easier for you, in this article, we will discuss the most fun things to do in Costa Rica this year. So, read on.
Best Things to Do In Costa Rica to Make Your Trip Remarkable:
Opt For White Water Rafting:
Costa Rica has no shortage of rivers that are suitable for some white water rafting action. If you are an adventure-seeker, this is the finest way to satisfy your thirst for adventure. Also, rafting like this provides you with the opportunity to witness and feel the lush jungles here.
Near the Caribbean Coast, there is the Pacuare River which is among the most sought-after rafting destinations in the country. Likewise, the Tenorio River in the Guanacaste area is another awesome spot for river rafting. Besides these two rivers, there are Balsa, Toro, and other rivers that have ideal rapids for rafting.
But remember, no matter which river you choose as your rafting spot, make sure you learn about the rapid intensity beforehand to avoid any unfortunate situation.
Take a Dip in Hot Springs: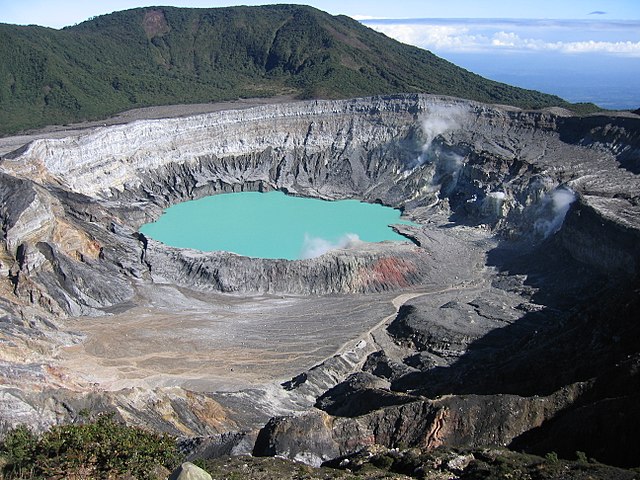 This is another great choice for those who want to have fun during their Costa Rica trip. This country has many active volcanoes, especially Central Costa Rica. Therefore, there are a huge number of natural hot springs that you can visit to revitalize your body and mind. Situated between La Fortuna Waterfall and Arenal Volcano, Tabacon Hot Springs is one of the best hot springs in Costa Rica. In that same region, you would find other great natural hot springs like Eco Tarmales, Rio Agua Caliente, etc. As the active volcanoes are in Central Costa Rica, most hot springs are scattered across that part of the country as well.
However, there is a hot spring outside Central Costa Rica named Vandara Hot Springs which is located in Rincon de La Vieja National Park. All these hot springs have clay and mud full of essential nutrients that can help keep your skin healthy and treat various skin problems.
Zip Line through the Jungles:
As we already mentioned, there is a huge amount of lush greenery in Costa Rica. This makes Costa Rica perfect for zip lining. In fact, it is among the most adventurousthings to do in Costa Rica. If you're a daredevil, you'd absolutely love zooming high over the green forests. You would feel like a bird when it flies. There are several ideal spots for zip lining in this country. Most of them are located near the Cloud Forests.
Arenal Reserve is a great place where you can find two zip line spots, namely Aerial Tram and Canopy Zip Line and Monteverde Sky Aerial Tram and Zip Line. Also, you can go to Diamante Eco Adventure Park or Manuel Antonio Canopy Safari Zip Line Tour if you wish to zip line in the coastal area.
Ride ATVs
If even after water rafting the adventurous soul inside you is still not satisfied, you can opt for an ATV tour. Imagine driving through the lush jungles and experiencing the greenery and wilderness in their fullest glory. Sounds fun, right? It surely is. Also, you would reach some stunning viewpoints that are a bonus. Riding an ATV through the forests in any season is an exciting activity. But in the monsoon when the paths in the jungles get muddy, the fun gets doubled.
There are numerous ATV tours scattered across Costa Rica. These include Santa Teresa, Tamarindo, La Fortuna, Manuel Antonio, and so on. However, if you are under 16, you won't be permitted to take a solo ATV tour. In such a case, you got to have an adult accompany you.
Participate in the Fiestas Civicas:
If you truly want to get a taste of the Costa Rican culture, you have to partake in Fiestas Civicas or local parties. These parties are known for their games, cuisines, and, of course, bull riding. Taking part in these Fiestas Civicas is one of the best things to do in Costa Rica. You would find such parties across the nation throughout the year. The most common months are February, March, July, and December. In Brasilito or Tamarindo, these local parties typically happen around mid-March. Some of these parties include Zapote Fiestas, Puntarenas Carnival, etc.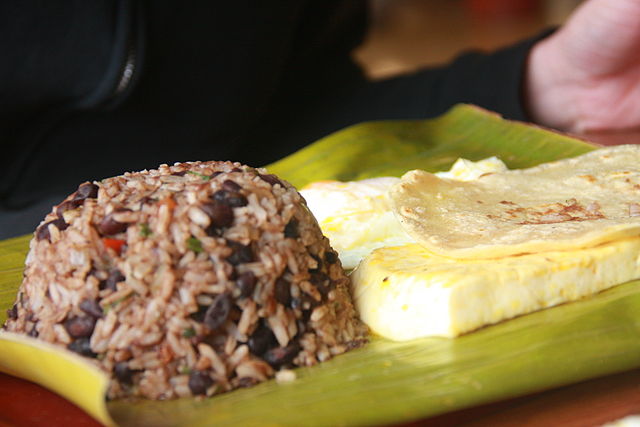 Remember that bullfights don't happen in Costa Rica. Instead, people ride bulls, and they are done riding, they let the bull run around the ring and run after people. It is a form of entertainment for Costa Ricans. Once the bull is not interested to chase people anymore, they send it back to the corral. After that, the next rider could take their turn. Such bull riding is part of the Costa Rican tradition. If you're brave enough, you can pay about 10-15 USD to enter the stadium to have a bull chasing you.
Watch turtles at Ostional Wildlife Refuge:
Some of the Costa Rican beaches are a paradise for those who want to watch sea turtles in their natural habitat. On these beaches, turtles come to lay their eggs on the shore. Also, there are two sea beaches in Costa Rica where one can find mass turtles nestings known as arribada in Spanish. If you love animals, especially marine animals, you are bound to love these beaches. The scenic beauty and the amazing vibe that these beaches emit are a plus and make your turtle viewing a more wholesome experience.
For your info, May-December is the most ideal time to visit Ostional as, during this time, the largest arribadas happen. It is best to make prior reservations and opt for a guide for a hassle-free Ostional tour.
Besides Ostional Wildlife Refuge, Osa Peninsula, Tambor Bay, Hermosa Wildlife Refuge, etc., are some other great spots to see sea turtles.
Conclusion:
Now after knowing about the best things to do in Costa Rica, all that is left for you is to pack your luggage and start your journey. Visit Costa Rica today and have fun doing these exciting things. Happy journey!
Frequently Asked Questions:
What should I not miss in Costa Rica?
Costa Rica is a country where you would never run out of things to do. If you ever come to this country, you should not miss the Fiestas Civicas, the Ostional Wildlife Refuge, Tabacon Hot Springs, etc.
What is Costa Rica most famous for?
Costa Rica is most famous for its lush greenery, scenic landscapes, awesome national parks, and so on. And oh, bull riding. We cannot forget bull riding which is a huge part of the Costa Rican heritage.
What are the two popular activities in Costa Rica?  
There are so many activity options in Costa Rica. Two among them are ATV riding and white water rafting.