Have you ever wondered what it would be like to be alone on an amazing island, all by yourself and surrounded by some stunning landscapes? Well, what we have in store for you is an island-hopping vacation in Greece and all by yourself!
The Ionian Islands in Greece offer everything you need for your solo trip, which is surely going to be one of your most memorable vacations and the world's greatest pleasures. If you're a bit apprehensive about solo travel, keep in mind that here, you will find everything taken care of. Right from the gorgeous villa holidays in the Ionian or the cheap rooms in hostels or ferry connections, you will never have an issue. With warm and hospitable locals, good public transport, and a wide range of activities to pick from, this is just the perfect vacation idea for solo travelers.
Take advantage of the following guide to the Ionian Islands for solo travelers and learn how to make the most of your trip and enjoy the scenic beauty, culture, and history of the country to the fullest. Get useful tips, essential insights, and valuable recommendations for an exciting solo trip to the Ionian Islands all on one page.
When to visit?
The summer season is considered the peak season as you will find the maximum of people traveling to the Ionian islands to enjoy the glorious sunshine and beaches as well as the world-famous Shipwreck Bay. For those traveling solo, it is suggested to avoid the crowds and visit in late April or early May.
Which of those Ionian Islands are a must to cover?
Although there are more than a thousand islands, there are only about two hundred of them which are inhabited. Nevertheless, there are seven islands that are most well-known among tourists and travelers, and these include Corfu, Paxos, Lefkada, Ithaca, Cefalonia, Zante, and Cythera.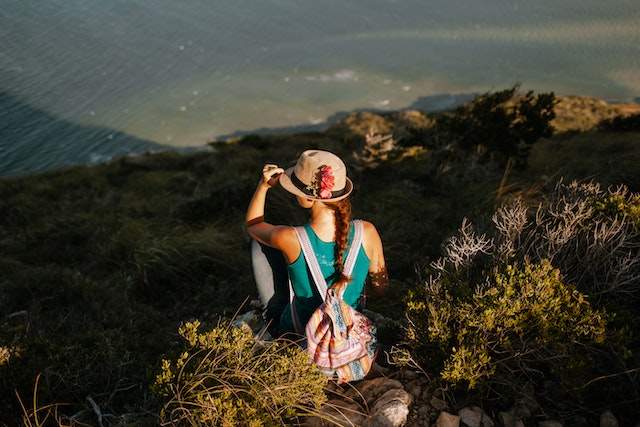 1. Corfu – Visit this lush island and its Old Town, a UNESCO World Heritage site, and walk on the narrow streets lined with cafes and boutiques. Admire the Venetian architecture and visit the Byzantine Museum and Achilleion Palace.
Points of interest – Agios Gordios and Paleokastritsa beaches are perfect for a relaxing day, while sports enthusiasts can spend some time at Glyfada Beach. Explore the 220-kilometer-long Corfu Trail to enjoy the diverse landscapes of the island.
2. Cefalonia – Cefalonia boasts stunning landscapes, awesome beaches, azure waters, and white cliffs. Admire the scenic beauty of the island and colorful houses as you enjoy a quiet meal after a leisurely stroll.
Points of interest – Myrtos Beach is the most popular on the island, and it is a must to explore the Melissani Cave, which is an underground lake lit up by natural light. Another point of interest is the picturesque village of Assos and Venetian castle.
3. Zante –  If you love beaches, head straight for Zakynthos or Zante, which is a paradise for beach lovers. Spend some time here to admire the natural beauty of the Ionian Islands and enjoy the thumping nightlife at some of the most fantastic beaches.
Points of interest – It is a must to visit Navagio Beach, well famous as Shipwreck Beach. Visit Laganas Bay to spot the loggerhead turtles in their natural habitat.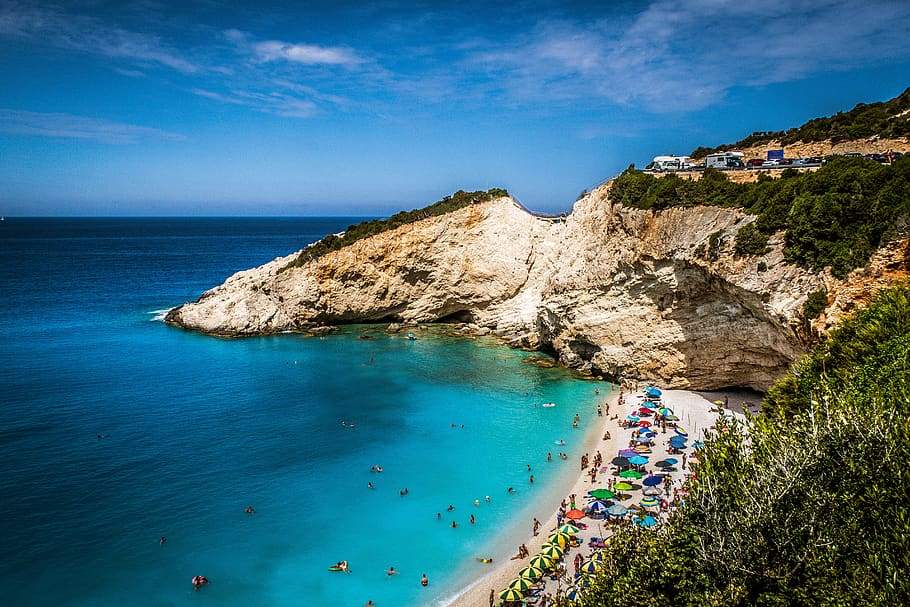 4. Lefkada – Lefkada is perfect for outdoor enthusiasts who love windsurfing and swimming. It is a great location to soak up the warm sun after a refreshing swim in the turquoise sea.
Points of interest – Porto Katsiki Beach is simply loved for its dramatic cliffs and clear blue waters. Vassiliki is a windsurfing paradise and welcomes both pros and beginners who can hone their skills under expert guides.
5. Paxos – Paxos may be one of the smallest among the Ionian Islands, but it is not lacking when it comes to being a paradise for tanagers. Explore the island's charming villages and unspoiled beaches for a memorable time.
Points of interest – Gaios and Loggos are the most popular villages, and tourists explore the island's coastline and the famous Blue Caves by joining a boat tour.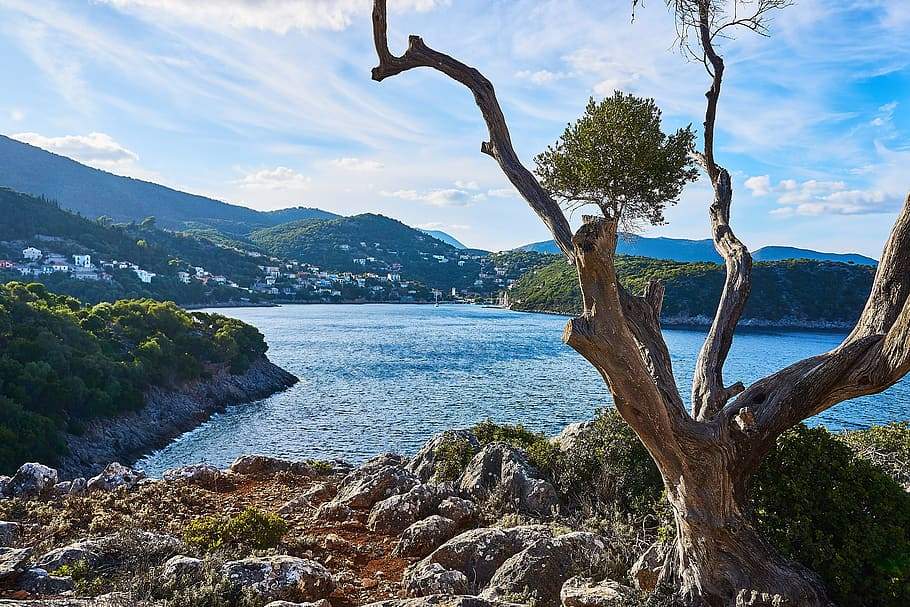 6. Ithaca – Ithaca is the homeland of Odysseus in Greek mythology, and tourists come here to feel and experience the myths and legends of the island. You will fall in love with the incredible natural beauty and the mythical essence of the Ionian Island.
Points of interest – Visit the School of Homer and Cave of Nymphs to learn about the island's legendary history and past. Explore the natural beauty and the stunning views of the Ionian Sea by hiking its scenic trails.
7. Cythera – The southern, eastern island has a mountainous interior and is noted for its history of frequent incursions in the past. Despite its secluded location, one must try to enjoy the island's wonderful golden beaches. It is worth a visit for both history and nature enthusiasts, and one can drive around to discover secluded places and cliff-top villages with monasteries.
Points of interest – Explore the charming villages with Venetian architecture and abandoned monuments. The Venetian Castle above Chora is a must-visit to enjoy the panoramic view of the Aegean Sea.
Solo-Friendly Tips
Select a base island for your solo adventure as you get ready to explore the different Ionian Islands.
Consider exploring the islands at your own pace and taking a rented car, as public transportation can be limited. You can even rent a car, scooter, bicycle, or water taxi to hop from one island to another.
It is a good idea to join a guided tour to meet other solo travelers who share your interests and hobbies. This is a great way to make new friends and create some cherished memories along the way.
You will always find a serene oasis where you can escape to spend some peaceful moments away from the crowds and noise.
Learn a few basic sentences in the local language and familiarize yourself with the local etiquette and customs to show respect and awareness.
Always keep your close friends and family aware of your travel plans and stay well connected at all times.
Carry plenty of water to stay well-hydrated, as the Mediterranean sun can be hot, and use sunscreen to protect your skin.
It is indeed a transformative experience to travel alone, and what makes it even more enriching is to discover hidden treasures of the Ionian Islands that offer the perfect backdrop for your solo vacation. Discover those islands at your own pace, meet new people, and enjoy their warm hospitality as you journey through the Ionian Islands and come back with some great memories.
Whether you're seeking total relaxation, cultural exploration, or exciting adventure, you are in for an unforgettable solo travel experience in the Ionian Islands. These islands have something to offer every traveler!