There is nothing like the seaside to take a break from the everyday life and unwind. Think about it for a second – you are sitting by the sea on the powdery sand with a pint of chilled beer in your hand, your feet are getting wet from the splash of the gentle waves, the sun is setting far into the horizon with its beautiful bright orange hue – your mind already feels calm and relaxed, does it not? A seaside vacation is a perfect remedy for boredom after long days of work. And there are many budget seaside destinations which will cheer you up without breaking the bank. And if you are looking for the perfect beach destination to travel to, then look no further. Just book a Cheap Flight ticket and travel to one of these four locations to have the perfect seaside getaway on a budget.
Thailand
The face of Southeast Asian tourism, Thailand has been loved and visited by hundreds of thousands of tourists every year. The country is famous for its incredible landscapes, awesome nightlife and crystal clear blue waters. However, despite being famous and beautiful, Thailand continues to be one of the cheapest seaside destinations to travel to. Although there are many luxury resorts and hotels where one can stay in Thailand, still there are a lot of cheap hotels and hostels which are a blessing for backpackers and budget travellers. Also, Thailand is famous for its awesome street food, which is generally quite cheap while being extremely tasty. One can get a proper meal in Thailand for a really cheap price if he or she is okay with having regular street food.
Vietnam
Another extremely cheap Southeast Asian country which is a great destination for a seaside vacation is Vietnam. This historically and culturally rich country is home to one of the most surreal seaside destinations in the whole world, Ha Long Bay. Declared a World Heritage Site by UNESCO, Ha Long Bay is famous in the whole world for its towering limestone islets and clear, emerald waters. A trip to Ha Long Bay is not like your everyday seaside break, as the most popular activity here is going for a one or two nights' cruise through these otherworldly islands.
Portugal
If you are looking for a cheap yet cosmopolitan seaside experience, then Portugal has to be the perfect destination for you. Due to the cheap prices, one can travel to this country at a really low budget. Especially the Algarve region is perfect for you if you are looking for a calm and quiet seaside vacation away from the crowd.
India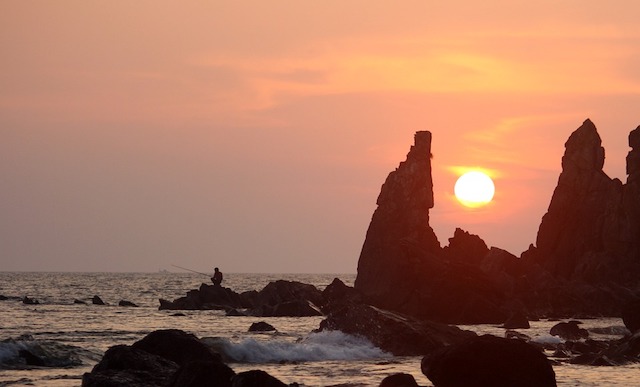 India has been famous among travellers for its really cheap prices and diverse landscapes. India is also home to one of the most popular seaside destination in the world, which is Goa. This beautiful destination has a lot of beautiful beaches, awesome nightlife, never-ending parties and an array of festivals and water activities for you to enjoy.