By: Maria Climent Huguet
Maria Climent is a 26-year-old Catalan lady. After studying translation, she decided her life was odd enough to became a humor scriptwriter and by default, a blogger. This is how she's now a mother of no one and a better person. She also likes to cook!
I would like to share a personal travel story. Two weeks ago I made a trip to Berlin with the women of my family. This includes my mother and her two sisters and my younger sister. I can tell you that the experience was… ehm… uproarious -in the good and the bad sense of the word. Actually, it was not the first time we travelled together; two years ago we went to Dublin and we had such a good time that we decided to establish family women trips regularly.
After my second family women trip I've gained enough experience to tell you the pros and the cons of it:
I'll start with the cons.
I assume your family speak English, mine don't. This was the main reason why the idea of travelling together emerged: my mother and my aunties thought it was a good idea to get us (well get me, as I'm the eldest sister) as a 24-hour translator and guide –even if I had never been to the place before.
Traveling with the women in my family also meant me having tons of patience and no nightlife fun, unless you understand fun by having an ice-cream in the city centre.
Of course, we didn't have the same biological clock, this meant that, despite staying in one of the Berlin apartments and not sleeping in the same room, at 7 am one of them would knock on my door to ask what we should do that day.
Listen to me well now guys: don't let them get so used to being guided they shut their own brains down! When you detect the first symptoms of this occurring, curb it immediately!
Pros:
My mother always says: after a trip you will not remember how much money you spent, you will just remember the good moments of that trip.
Perhaps I am immensely lucky to have an extremely funny family, they laugh all the time and of course have an infectious laugh. In a matter of seconds we're  all laughing our asses off. I love these awkward moments in the middle of the Berlin underground, cracking up under the astonished look of the other passengers.
Keeping good relationships with your direct family is more important than we think. When we grow old we tend not to give them the importance they deserve. Sharing experiences and good times with them will undoubtedly increase you happiness levels.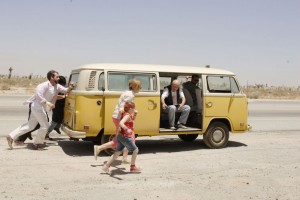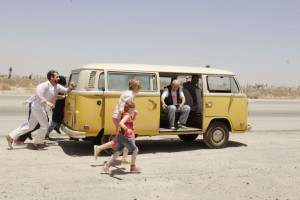 Some tips for traveling with your family:
If you know that you'll be responsible for guiding the others around, don't expect anything in exchange, that's not love.
If you're a group it's always cheaper to stay in apartments in Berlin rather than in a hotel, also, you will have more flexibility.
Under no circumstances take a trip for more than 5 days.
Whatever happens, look on the bright side of things: enjoy your time with your family; travelling with them is a good way of getting spiritually closer and creating memories and emotional links you wouldn't have otherwise.