By: Zoe Sedlak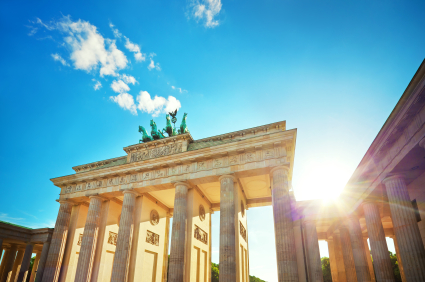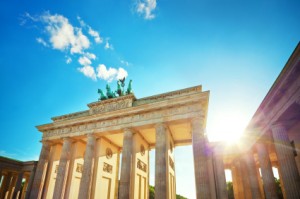 When visiting a place like Berlin, it's hard to ignore its history.  It seems that every tour you go on becomes a sobering reminder of World War II, which can, let's face it, get a bit depressing.  There are currently 170 museums inhabiting the city, and while you could always rent one of the apartments in Berlin and spend a few months immersing yourself in Berlin's saddening history by wandering these buildings, what if you don't have the funds to shell out upwards of 20 CD per museum?  Or what if you're just not the kind of person who enjoys spending hours upon hours of your day ambling through indoor galleries of isolated historical objects?  While it's definitely important to take a look back at the history of the city, the present is also waiting to be discovered. These other options allow you to get a fusion of Berlin's past and present without a single "please no bags in the exhibit area".
Festival of Lights
This year marks the 7th annual Festival of Lights in Berlin, an event which will transform the city into a big ball of light.  It's a way to get your history and your today all rolled up into one event, because they'll be lighting up over 50 Berlin landmarks and spaces – places like Brandenburg Gate and the radio tower.  You can watch the Berlin Cathedral, a very serious-looking place by day, explode into a rainbow of colour and light once darkness falls.  For a few nights every year, Berlin gets to see its history become part of its present, as it becomes bathed in a beautiful blend of technology and art.  Also, it's free.  You really can't beat that.
Berlin Underground
There is literally an entire city's worth of uncharted underground territory beneath Berlin's streets.  If you take a tour, you can access places beneath Berlin's surface, places leftover from the World War II which aren't otherwise open to the public.  You can have tread on ground that few before have trodden upon, and get all the education that a museum offers in the actual place it happened.  There are caverns, air raid shelters, disused railway tunnels, derelict brewery vaults to explore, all conserved historically to get your history fix first-hand. Anyone claustrophobic though, you might try keeping to the aboveground stuff.
Bicycle Tour Berlin
Spend a day tiptoeing through murky tunnels and maybe you're ready for a bipedal tromp in the sunlight, yeah?  Berlin offers bike tours, or with a handy guidebook you can personalize your own.  Rent a bike and go sightseeing at your own pace, see places like the Berlin Wall, and Checkpoint Charlie (one of the most historically important landmarks of Berlin).  It's also just a great way to get a feel for the city without having to worry about parking or sore feet.  For the green at heart, Berlin boasts a great system of bicycle paths.  Better than trying to snap quick photos through the window of a tour bus, that's for sure.
Nightlife
Berlin is known for its relentless nightlife, with parties that stretch themselves out into the late morning.  Its nightclubs also have a fairly distinct image: old industrial spaces and techno beats.  There are of course other options, as well – Cabaret has been resurrected from the roaring twenties, for instance.  Anything goes in Berlin, really.  Start as late as you want, wear what you want, and party how you want.  With this kind of nightlife, it's really up to you.  It's your chance to see what Berlin looks like when the museums close and the lights go out.
Whether you feel you can cram this all into a day, or you'd rather rent yourself one of the Berlin apartments and really immerse yourself in Berlin's lifestyle, at least now you have some less tourist-y (and museum-less) options for your stay.