By: Lindsay Hogg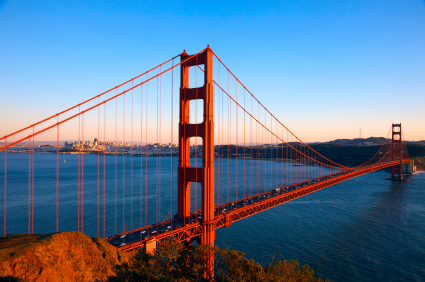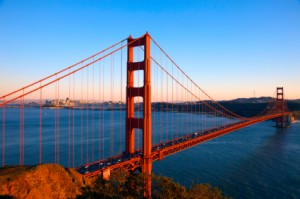 Built on 43 hills, San Francisco is one of the top tourist spots in the world. It is huddled on the edge of Yerba Buena Cove, which means 'good herb' in Spanish after the wild mint growing nearby. From beaches and parks, to culture and famous landmarks there are a lot of things to do and see. Whether you look for flights to San Francisco or road trip there, don't forget to visit the surrounding Napa Valley, which contains over 250 wineries.
Here are some more interesting facts about the fantastic San Francisco:
Denim jeans were invented in San Francisco for Gold Rush miners across California. They needed tough clothing that would last and protect their skin.
James Marshall found gold at Sutter's Mill in 1848, which created waves of immigrants coming into the city to seek fortune. These immigrants included a large numbers of Chinese immigrants, forming one of the largest Chinese populations outside of Asia.
"Chinese" fortune cookies were invented at Golden Gate Park's Tea Garden, and at Chinatown's Ross Alley fortune cookie factory, a Rube Goldberg-like contraption turns them out by the dozens.
The original United Nations charter was drafted and signed in San Francisco.
San Francisco ranks 4th in the world in terms of numbers of billionaires living within its city limits. The ranking top three cities in the world are New York, Moscow and London.
The Golden Gate Bridge is a top tourist spot in San Francisco. It is the world's second longest single span bridge. It links San Francisco with Marin County and the Redwood Empire. The Golden Gate Bridge is continuously painted and repainted because the bridge is so long that by the time it is painted from one end to the other, it's time to start over again.
Known for it's coffee shops, San Francisco is where Irish coffee was invented. Caffe Trieste is the first coffee shop, established in 1956. There is now over 300 coffee shops in San Francisco.
In 1906, San Francisco was obliterated by the earthquake, along with a massive fire.
Alcatraz, meaning pelican in Spanish was a military fort before it became a well known prison. Former famous prisoners are ones such as Al Capone, George "Machine Gun" Kelly and Robert "Birdman" Stroud.
There are so many different areas in San Francisco to explore, from Fisherman's Wharf to Union Square. This city is filled with interesting facts, landmarks, tourist spots and history. If you plan to visit during the summer, keep your eyes out for the crazy fog that rushes in on the ocean breeze!