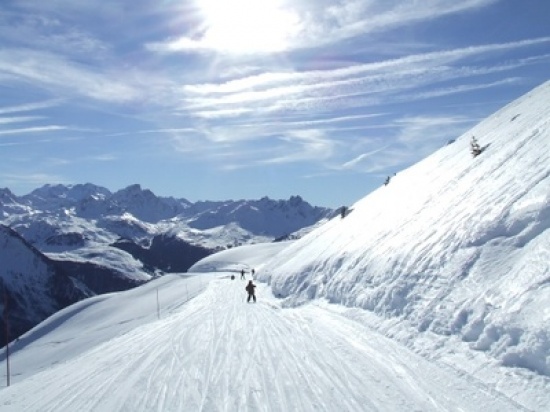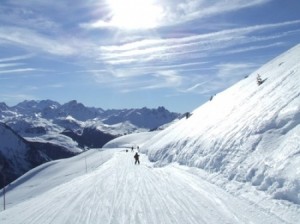 Whenever you plan your Ski vacation, it is equally important that you also take into consideration the accommodation that is available at the destination you're going to. There is no point in enjoying a Ski vacation without enjoying a lovely stay at a leading Chalet. Below, we have provided you with the top 5 Ski Chalets around the world.
1- Zermatt Ski Chalet – Zermatt is located below the world famous Matterhorn Mountain in Switzerland. The Chalet has been successfully functioning for over 20 years now. They have newly introduced their 6 star luxury Ski Chalets allowing guests to enjoy the cozy winter climate in their well furnished Chalets. Apart from the stay at the Zermatt Ski Chalet, the chalet also organizes ski passes, restaurant bookings, Spa treatments, ski school, shopping trip to Milan, Para-gliding flight etc. Most of these activities can be booked prior to the arrival date of the passengers, so that their entire itinerary is planned in a perfect manner. To book online you can find chalets Zermatt at supertravel.co.uk.
2- Chalet Mona – Chalet Mona is considered to be one of the most beautiful Chalets in Europe. This chalet is hardly a few minutes drive from the famous Rochebrune and Mont d'arbois slope. There are no other homes surrounding Chalet Mona, which helps guests enjoy their private moments along with the panoramic view of Megeve. The entrance hall of Chalet Mona is very huge and is decorated with pictures of large windows and huge living spaces.
3- Chalet Le Chardon – This is one of the most desirable Chalets located in Val d'lsere. They have a range of accommodation ranging from 8 guests accommodation to their large sized accommodation of 20 guests in their 10 bedrooms and bathrooms. Each of the chalets is fully catered to different services and ensures that all their guests have a relaxed and an enjoyable stay during their tour. Their luxury Chalet provides 2 living rooms, a study room, dining room, a grand TV room and also a private terrace which includes a snow bar. Each of their rooms has windows from floor to ceiling which allows a panoramic view of the Vanoise National Park and Manchet Valley.
4- Chalet Allegra – Considered to be a luxury Chalet is located in Courchevel, Chalet Allegra provides beautiful décor, a home cinema, a spa and a billiard room. It also allows guests direct access to the slopes. Their luxury Chalet offers 9 luxury bedrooms and 2 children's rooms. This chalet can easily accommodate a huge family along with their friends.
5-Chamonix Valley Chalet – This beautiful chalet overlooks Les Houches providing astonishing views. The chalet also offers exclusive amenities and provide their vacation homes with landscape gardens allowing guests to relax after a tired day skiing. The Chalet also provides plush furnishings and exquisite interiors. A family of 10 can easily book their 5 bedroom in the Chamonix Ski Chalet. These rooms also have other amenities such as large living spaces, beautiful terraces and balconies, home theater including children's room.
The above mentioned are the top 5 chalets available in Europe. It will be a life time experience enjoying skiing and staying in any of the above Chalets with your family or friends.