When people hear the word Mexico, they think of sombreros and delicious spicy sizzling dishes. However, Mexico is much, much more than that and is home to Cancun. Cancun is a beautiful little city located in south eastern Mexico, and is an extremely popular tourist and vacation destination for people from all over the world. It is filled with amazing resorts, you can find Cancun all inclusive on Air Canada Vacations all year around.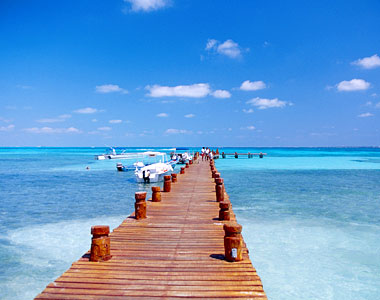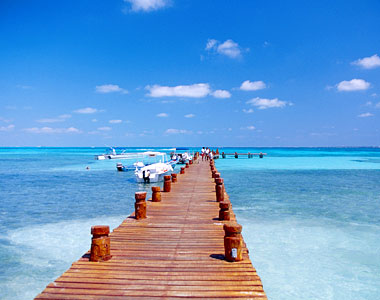 Cancun has some quite amazing attractions, both natural and man made and is sure to keep even those with short attention spans entertained for hours upon end. In this article we will look at what most people, who have been fortunate enough to visit Cancun, consider to be the top five sights of Cancun.
5 – Coming in at number five on our list we have the ancient Mayan ruins of "Tulum". Tulum was an ancient Mayan settlement that was once inhabited from the 3rd century AD to the 10th century AD. Tulum consists of several beautifully sculpted Temples and even a castle or "Castillo" built on a high cliff overlooking the beautiful clear blue Caribbean Sea. Locals, tourists and sightseers alike, agree that Tulum is one of the most attractive and stunning locations in all of Cancun and will definitely make your trip unforgettable.
4 – Number four on our list is "Rio Secreto" – the hidden caves of the riviera maya. Many people consider the Rio secreto to be one of the great wonders of the world. The Rio secreto is an underground river, which flows through a series of Cave systems. The Rio secreto is relatively new, having only been discovered in 2004 by a landowner named Don Cleo who was hunting an iguana. He chased it into a hole in the ground, which lead to an interconnected cave system through which an underground river flowed. The river flows underground through the cave system for over 7.5 miles. The Rio secreto is a must see when visiting Cancun.
3 – At number three we have the underwater art museum known as "Musa". Yes you did read the previous sentence right, Musa is an underwater art museum. It holds the largest number of underwater sculptures in the world. Musa is home to over 400 sculptures, made from using a mixture of marine cement, microsilica and inert fibreglass rebar. Using these materials to build the sculptures out of is extremely important because this allows the structures to remain at a neutral pH. A neutral pH means that all of the underwater creatures in the area are not affected by the materials used in creating these breath taking sculptures.
The sculptures are built to allow the underwater marine life, such as fish, to interact with them. An example of this is one of the museums newest additions, a life sized concrete Volkswagon beetle replica weighing an incredible 8 tonnes. It was built with port holes in the windows to allow the fish and other sea life to swim in and out willingly. Musa has recently been voted "One of the world's most unique travel destinations" by Forbes magazine. Just remember to pack your swim suit if you plan on visiting.
2 – In our penultimate addition on our list, we have the town of "Playa del Carmen". Playa del Carmen is a trendy and stylish beach resort town that has undergone a huge amount of redevelopment over the last few years. "Playa", as it is more commonly known, is a tourist and vacation friendly town, designed with Shopping in mind. This once quiet fishing village is now home to a huge number of restaurants, bars, clubs and shops. Playa is perhaps aimed at the slightly wealthier individual, with shops such as "Louis Vuitton", "Hugo Boss" and "Christian Dior" all lining the promenade. It's easy to understand why you could go home to your hotel in the evening with your wallet or purse substantially lighter than it was when you left your room in the morning. Playa del Carmen is however, a stunning resort and is more than worth the extra cash that you may or may not spend. Although Playa del Carmen offers high end treats, it still has plenty of family friendly activities which makes this the ideal trip for tourists of all ages.
1 – Our top pick should come as no surprise to anybody who is up to date on Mexican history and sights. Yes that's right. Our number one choice is one of the seven wonders' of the world "Chichen itza". Chichen itza was a large pre-Columbian city built by the Mayans around 600 AD. The most famous landmark of Chichen itza is perhaps the el Castillo pyramid also known as "The great North platform".
The Castillo pyramid was discovered to house another temple hidden inside it. Inside this hidden temple archaeologists discovered a statue and a throne in the shape of a jaguar (The cat like animal obviously, not the super car) painted red with spots shaded a deep green colour. Experts believe that human sacrifices used to be carried out at the top of the pyramid where the unfortunate victims' head would be cut off and would roll down the steps all the way to the bottom of the structure. As well as the Castillo pyramid, Chichen itza is also home to "The great ballcourt" where the ancient civilisations used to play Mesoamerican ball games. Game's which many believe today to be similar to that of racquet ball. Many other amazing structures are housed in Chichen itza and although I would love to explain in detail all about each one, I'm afraid that this short article would need to be transformed into a novel. The best way of finding out firsthand about the ancient wonders of Chichen itza, is to visit Cancun and discover them for yourself. I promise you, you won't be disappointed.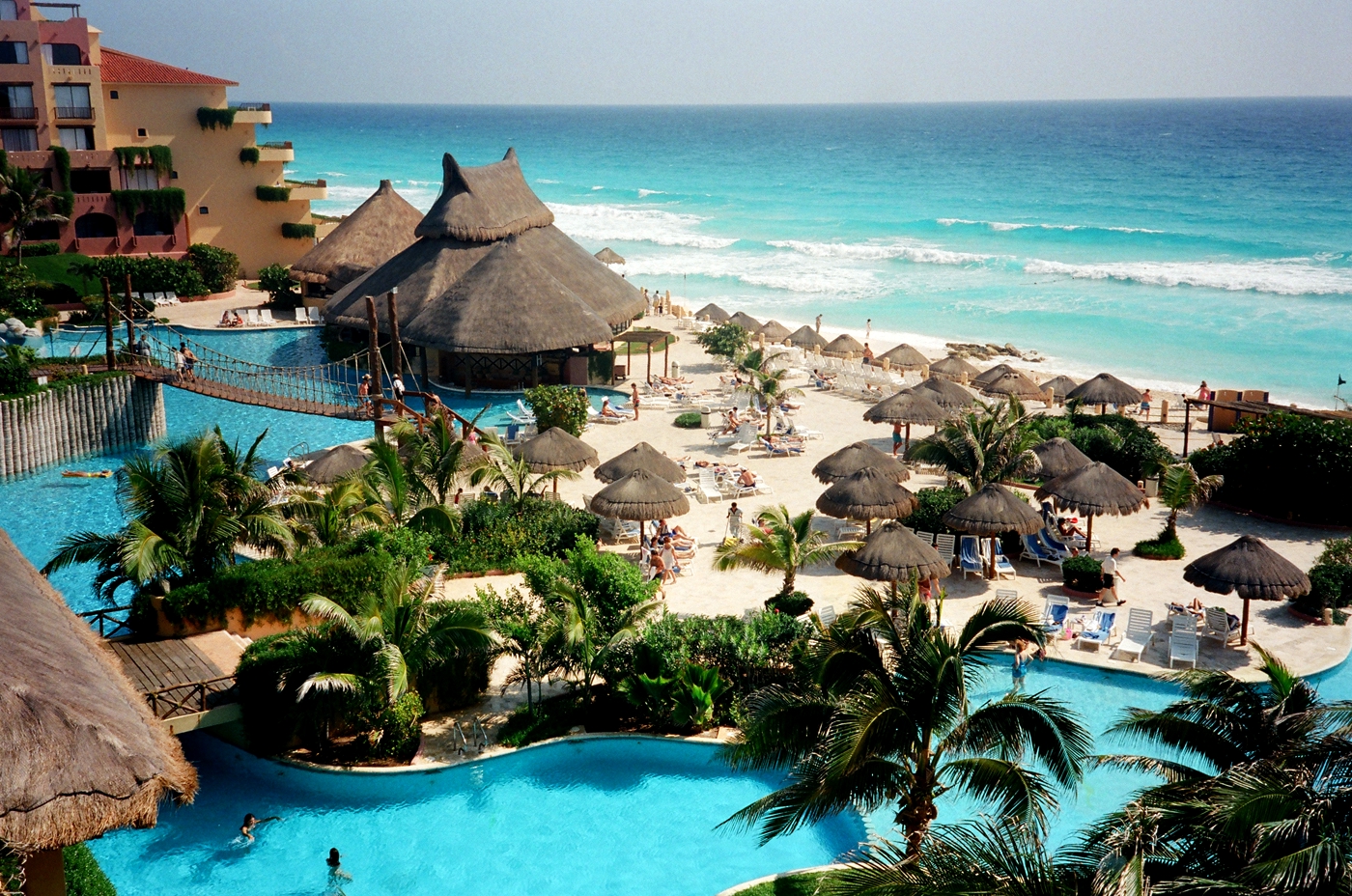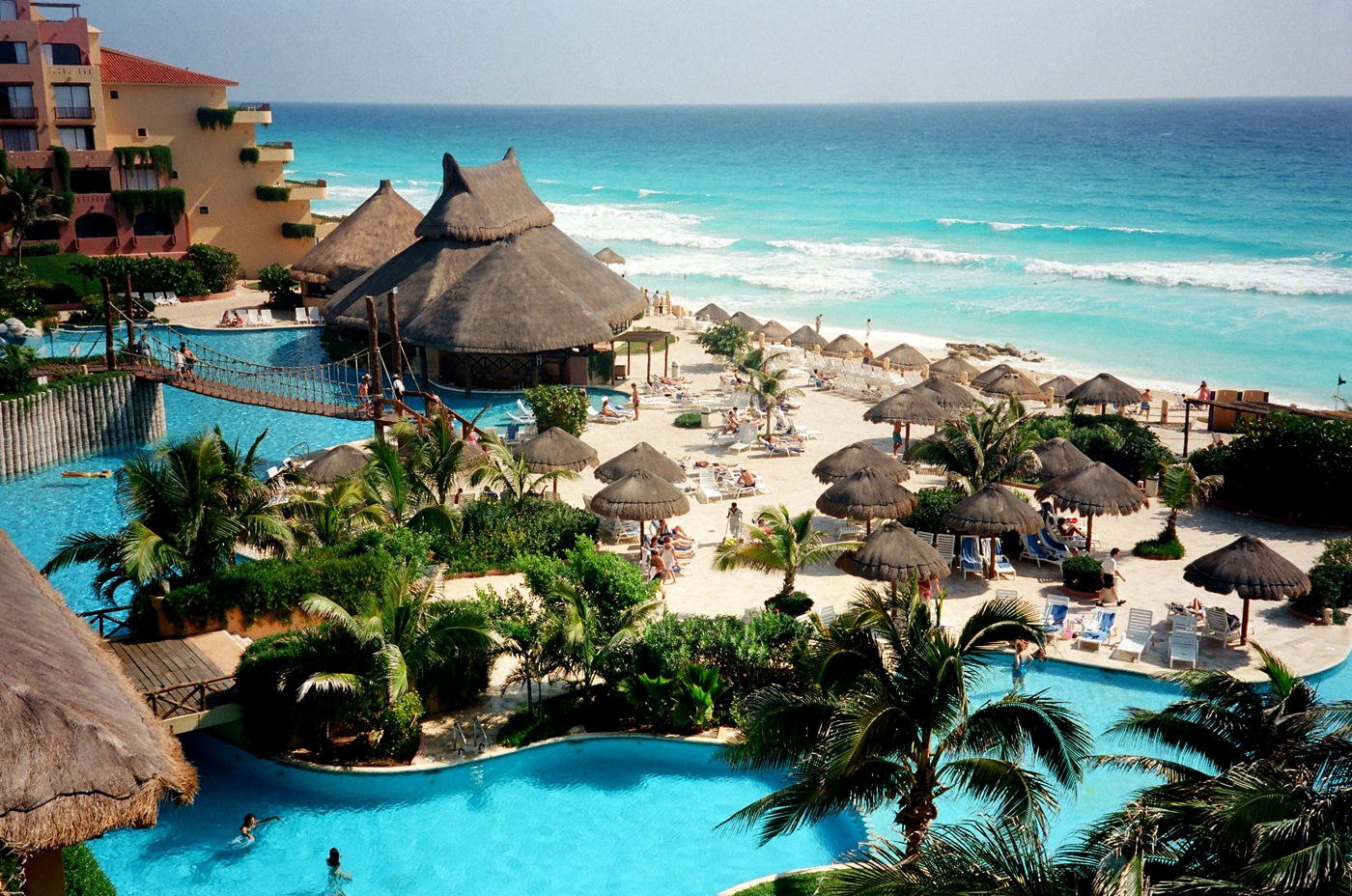 Cancun is a gorgeous little city and will make any vacation unforgettable and although I have only listed five. The list of things to do, and see in Cancun are endless.