As much as they may have to offer travelers, Smartphones are still no substitute for a good laptop when you are out on the road, but there are certain criteria you have to keep in mind to make it worth the extra space and weight. Carefully consider the type of conditions you will be encountering and look for a model that will best accommodate your situation. Obviously, the kind of laptop you need if you are attending meetings and staying in luxury hotels will have different features than a laptop heading out into the wilderness in a backpack to make a chronicle of your journey. However, regardless if you are using a PC or a Mac, you should use the Kanetix travel app – Canada's first travel insurance app for smartphones – to compare travel insurance quotes from competing insurance companies to save money and protect yourself from any unforeseeable events during your travels.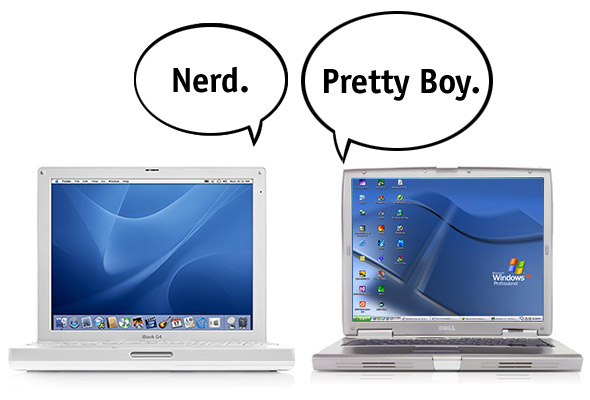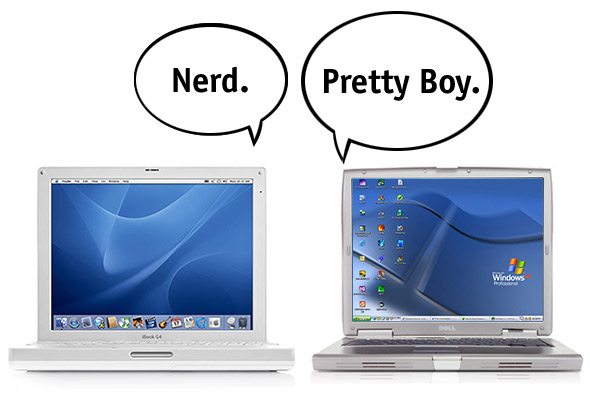 PC or Mac? Click here for a comparison.
Macs
The first decision you must make is determining if you would be better served by the computing power of a Mac or if a simpler PC would better serve your needs. No doubt, Macs give you more creative options and great for playing games and manipulating video and images, but they do have some drawbacks:
Macs tend to be heavier
Macs are more expensive and tempting targets for thieves
Finding Mac service and parts can be tricky in remote locations
Mac cases are rather fragile and quickly show wear and tear
Given those considerations, it's a good idea to only take a Mac if you are sure you can justify the downsides. There are two Mac models that are ideal for travelers:
Mac Book Air
Mac Book Pro
PCs
In contrast, PCs are traditionally cheaper, more durable and easier to get serviced, but they often fall short when it comes to processing video or manipulating data. You have many more choices with a PC, though, and can customize it to meet your needs. If a standard laptop is more than you need, you can consider the more portable subnotebooks, netbooks, ultrabooks and tablet computers. These highly portable computers are in a constant state of one-upmanship, so older models are often quite a bargain.
The favorites in the category of handheld laptop computers are:
Asus Eee PC Netbook
Acer Iconia Tablet
As far as full-sized PC laptops go, the choice is pretty endless, so you can customize your traveling laptop to fit your needs. For optimum performance, consider one of these heavy-duty, yet inexpensive, models:
Toshiba Satellite
ASUS Media Laptop
Size Matters
Obviously, you want to find a laptop that is lightweight and easy to fit into your daypack or briefcase, but just picking the smallest and the lightest model is not always the best plan. Many compact laptops sacrifice battery capacity to get their weight down, leaving you with a light laptop without enough reserve power for long rides or day trips when you want it most. Look for a model that can provide three to six hours of power without a recharge.
Check for integrated features that are included and avoid models needing add-ons to make them fully functional. Preferably, you don't want to be responsible for keeping up with much but your battery charger, headphones and perhaps a spare battery. If you want to keep a backup copy of your pictures and documents, just purchase a 4GB Flash Drive, back up your work each evening and then store the drive in a separate bag so if your computer is lost or stolen you won't lose everything.
Also, remember that screen size does not equal the amount of room a laptop can take up in your bag. The frame and thickness of the case also impacts its overall dimensions. Bring along your preferred day bag when you are testing out traveling laptops and make sure it is easy to access and doesn't hang on pockets or zippers. Ideally, your laptop can be nestled snugly into a back flab so it is not jostled around or bumped against other items.
Cheap vs. Powerful
Wise travelers often seek out stripped down laptops that have the necessary functions but aren't loaded down with the kind of extras you'll probably never use while out on the road. If you want to watch media on your laptop while traveling, you'll want to be sure and pick one with a sturdy DVD drive, the cheaper models often have flimsy DVD trays which break off or jam easily.
Keep in mind that any laptop can be easily lost while traveling and, quite frankly, the more expensive it looks the more temptation for petty crooks and professional thieves to lift your bags. It's also a good idea to find a way to personalize the exterior of your laptop so it is easy to identify if it is lost or stolen. Since stickers or tape can be removed, it's a good idea to engrave an identification mark somewhere on the case.
Although the choices seem endless these days, rest assured that with the proper investigation you can find the perfect laptop to accompany you on your journeys that will be a blessing instead of a hassle. Above all, let your intuition be your guide.