Forget France's Val d'Isere, the royal playgrounds of the Swiss Alps or spinning on top of an Austrian mountain, Italy is the new place to ski. This is the country of incredible eats, views you can goggle at and the biggest interconnected ski area in Europe, the mighty Dolomiti. Not to mention the fact that Alpine resorts on the Italian side of Mont Blanc or the Matterhorn are a lot cheaper.
The two main ski regions in Italy are to the North-West on the border with France, and to the North-East, where Switzerland meets Trentino and Lombardy. If you haven't taken the stabilisers off your skis yet, Val di Fassa in the Dolomiti Superski is a good pick for beginners.
The discos in nearby Canazei are worth checking out and if you're all about the apres-ski, Passo Tonale has some good bargains on food without skimping on taste, with a few happy hours as well.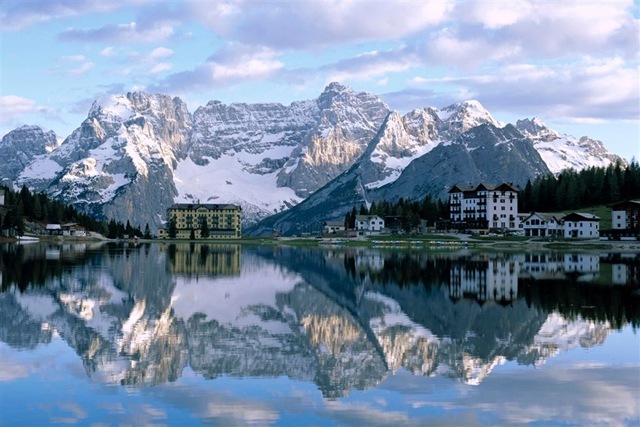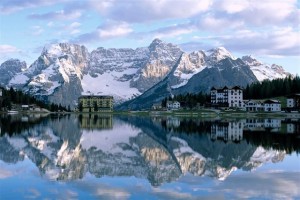 Those hankering for an authentic Alpine experience head for the heart of the Dolomites, where the dramatic, rugged mountains are enough to make you forget you're only a couple of hours from Venice. Socialites will feel at home in Cortina d'Ampezzo, peppered with stylish locals who speak a baffling array of languages and plenty of pretty Germanic buildings to pose next to. There are still enough hostels and 3 star hotels to please the budget-conscious, though.
Over on the other side, Courmayeur's popular with the Milan crowd and vying for the title of 'Most-Chic' but don't let that put you off. The village is set in a wild valley, bordered by the grandest mountain on the continent – known as Monte Bianco on this side of the border – and dotted with some serious sports equipment stores. If this is all a bit too death-defying, you could always plump for some traditional pear and chocolate cake or wander round the picturesque piazzas in nearby villages like Verrand.
Italian ski deals are great news for those who've been told you can't do the Alps on a budget. Generally lower prices than other Alpine countries can be topped by going off-peak before Christmas or in January. If you stay on the fringes of the Superski, accommodation rates are likely to be lower but ski buses still serve all 12 ski areas. Ski holidays are really becoming that bit more accessible for the casual traveller.