Dance, play paintball and you never know how the hours pass especially when it comes to kids. Kids need some activity or the other to keep them occupied. Get them into activities that not only keep them immersed but give them lasting skills for life and you have given them a priceless treasure. Dancing is an art form, an expression of the inner soul or simply a physical exercise that helps keep your body supple, depending on how you look at it. For kids these things may not matter. For them what matters is to go out, dance and enjoy in the company of others in the same age group.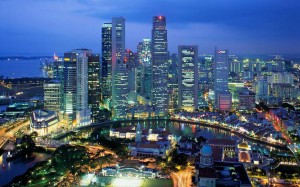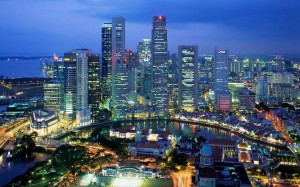 In Bukit Merah Central you will find Amore Fitness centre offering dance classes Singapore for kids, covering Hip Hop, Jazz, MTV style, Bollywood style and belly dance. Actfa in Fort Canning Centre is another place where your kids can learn and enjoy dancing. The Singapore Dance Theatre on N. Bridge Road gives kids a chance to dance and to take part in dramas. Bellydance Discovery on Waterloo Street is exclusively into teaching you all about this wonderful dance form. Dance Ensemble Singapore on Victoria Street is where you go if you wish to do something serious than simply dance. Kids of four years of age are welcome at The School of Dance that offers excellent teaching in two centers. If you like salsa and jazz, head for the Rhythmic Fitness Studio. If your kid likes salsa Dance Unlimited on Claymore Point offers basic to advanced courses.
If dance is not his thing and he would rather play paintball you will find paintball Singapore shops that supply equipments at right prices. Paintballers World on Lorong Chencharu may be your first stop on your tour to find the items your kid wants to get started. Red Dynasty Paintball Park on Orchid Club Road is another place you must check out before you commit. You will find crossover pants, headbands, dye invision visors, air tank pouches, jerseys, loaders, accessories, markers, pods, air systems and just about everything for your kids here. Red Dynasty offers packages where you get 50 paintballs package game for only $ 26. Spend $ 35 and you get 100 paintballs with extended gameplay. The game lasts 1.5 hours including training and briefing. Would you want to buy equipments or simply spend a few dollars and let your child have an hour of sheer excitement and thrills? That is up to you.
It all boils down to costs. Whether it is dance classes or paintball fun time you pay by the hour. Go direct and you could end up paying a hefty amount.
A smarter, better way is to find out which establishments offer you discounts and accept discount vouchers. Online discount voucher websites usually have a tie up with virtually all kinds of establishments in Singapore. If you search you will find deals on dance classes for kids and deals on paintball games. The deal may offer discounts of up to 70% if you buy discount coupons from these online discount voucher sites and redeem them at member establishments.