Chicago is one of the most diverse cities in America and there are certain parts of the city where you feel like you have been transported to another country. When you are walking around the streets of Greektown or Chinatown, all of your senses are engaged with the sights, smells and sounds of these exciting and vibrant neighborhoods.
If you are looking for vacation ideas in Chicago, why not plan your trip around enjoying the city's cultural diversity? During your visit, make sure that you explore outside of the tourist-heavy Michigan and Loop Avenue areas so that you can discover some of these interesting cultural corners of the city. Here are a few of the most intriguing ethnic neighborhoods in Chicago.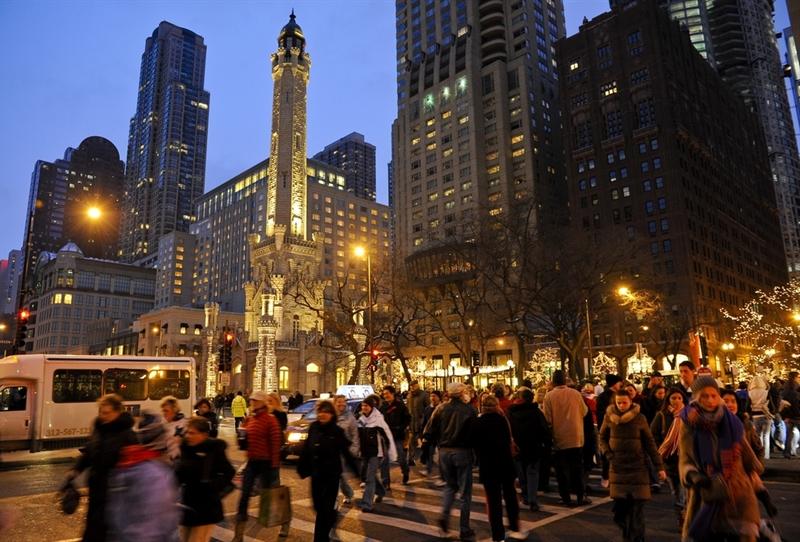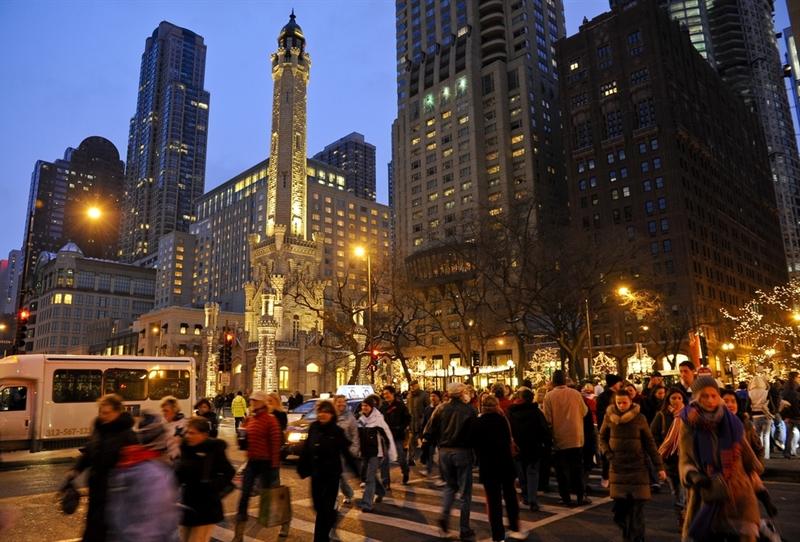 Chinatown
This area, located on the South Side of Chicago, begins at the large green and red gate on the intersection of Cermak Road and Wentworth Avenue. Once you step into the area, you will be surrounded by blocks of stores selling everything from bamboo plants to trinkets to robes and slippers; here, you'll also find herbalists and Chinese tea shops. This is the third largest Chinatown in the USA.
Make sure to head to Chinatown Square, which is the central point of this part of the city. It features a beautiful Chinatown mural of mosaic tiles that depict the story of Chinese Americans migrating to Chicago. It is also where you will find the Chinatown marketplace, which is a bustling labyrinth of narrow alleys with a great selection of shops and restaurants. Also, don't miss the Chinese-American Museum of Chicago, which has exhibits on Chinese-American culture.
The Italian community of Chicago is located along Taylor Street near the University of Illinois-Chicago campus. This is the place to head if you really want to treat yourself to some delicious Italian food, as the streets are lined with restaurants serving all the classics from pasta to steak to sandwiches and pizzas. Check out Al's Beef, where you will find beef sandwiches eight-inches long with peppers and cheese. For dessert, head to Mario's Italian Lemonade where you can find refreshing and frosty Italian ices.
Greektown
Greektown is located in the Halsted Street area, from Van Buren Street north to Washington Street in the West Loop area. You can eat your fill of saganaki or spanakopita at restaurants such as Santorini, Parthenon and Pegasus, or grab a take-out gyro at a fast-food eatery. To learn more about Greek culture and history, you can visit the folk art and textile exhibits at the National Hellenic Museum. The museum has a very interesting oral history center where visitors can wear headphones and listen to stories told by Greek immigrants. If you visit in August, you can enjoy the Taste of Greece festival which celebrates all aspects of Greek culture, but primarily the fantastic food.
The Polish Triangle
There are many Polish areas in Chicago, but the historic Polish Triangle at the intersection of Damen Avenue, Division Street and Milwaukee Avenue is one of the best examples. This area was flooded with Polish immigrants during the start of the last century and at the Polish Museum of America you can learn all about Polish crafts, history and traditions. For a tasty and hearty bite to eat, try the Red Apple Buffet where you can eat a full Polish dinner for around $11.
Devon Avenue
Back in the 1970s, immigrants from South Asia began to open up businesses along Devon Avenue, and now this area is a very popular dining and shopping district. The Chicago locals know that the best Indian food in the city can be found along this street. This area stretches for more than 10 city blocks and offers everything from sit-down to buffet to take-out style restaurants. Whether you love a fiery hot curry, flavorful tandoori or Pakistani sweets, your taste buds will be on a wonderful adventure. The colorful displays of bright saris and jewelry make for great photo opportunities and the Indo-American Heritage Museum offers intriguing exhibits and guided tours.
For fascinating history, interesting architecture and of course, delicious food, why not take a trip out to one of the ethnic neighborhoods of Chicago?

About the Author: Kayla Masters is a freelance writer and travel blogger. She has visited Chicago four times and always goes back to her favorite hole-in-the-wall dim sum restaurant in Chinatown.