A city of over 2.5 million people, Chicago is anything but a minor player in terms of the American mindset. There are tons of things to do and see in Chicago on the route of any road trip or as a trip unto itself, ranging from big city sights to down home great food and everything in between
Known as the 'Windy City' for the strong winds that frequent off of Lake Michigan from Canada; the Second City to comedy lovers the world over; and Chi-Town by those less imaginative but still appreciative of all that it has to offer, Chicago is a city of many names and is well deserving of such notoriety due to its incredible history and current attractions that still bring people in to this day.
Gaining fame in the mid 19th century thanks to the Great Chicago Fire that saw much of the old city destroyed and then rebuilt, Chicago was a pioneer in city construction with the world's first skyscraper. Later on in the 20th century, race riots, gangster activity and numerous other issues helped ensure life in Chicago was anything but boring.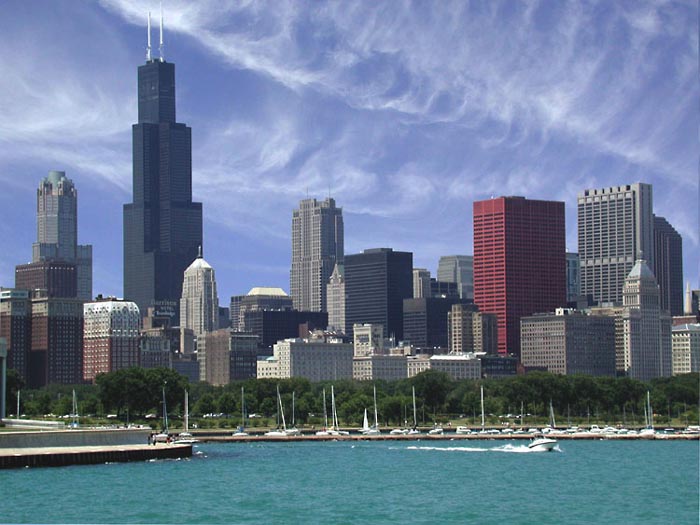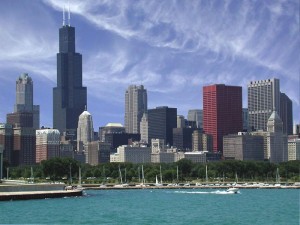 Today though, things have calmed considerably; life in Chicago is similar to that of any other American city but with a distinct feel that is entirely its own. From the classic large food sizes (such as Chicago-style deep dish pizza) to their love of skyscrapers and a skyline view that is almost unrivaled anywhere else in the world, Chicago may be the place for you. It doesn't have the tough indifference of New York City or the congestion of Los Angeles but it does have great sights and rich experiences.
Whether it's a stop off to see the Magnificent Mile and its shopping and classic architecture, strolling through the many parks, taking in a baseball game or wandering the Navy Pier, you won't be short on things to do in Chicago. As a major city, it's not hard to find event parking, as many of the big name bands and attractions make a stop off here – what could be a more perfect holiday than seeing your favorite band play in between exploring all the nooks and crannies of one of America's finest cities?
Still not sure what to do in Chicago? A few of the highlights include visiting the iconic Chicago Theatre, the many markets and eateries, museums, stadiums and parks – oh, and you can't forget the Cloud Gate, more commonly known as the Chicago Bean. Amazing! You would be forgiven if you think you can't squeeze everything into just one trip to Chicago, in addition to all the hidden gems you discover on your own, but you'll have more than enough reasons to warrant a return visit to this incredible city in the heart of the USA.