Guest Post via @belizeadventure
Montreal is one of my favorite cities. They throw good parties, the food is delicious, the culture is interesting, the architecture is breathtaking, and the women are gorgeous.
Oh, and the street art is amazing. Let me tell you of the time when I encountered one of the most beautiful graffiti murals I've ever seen.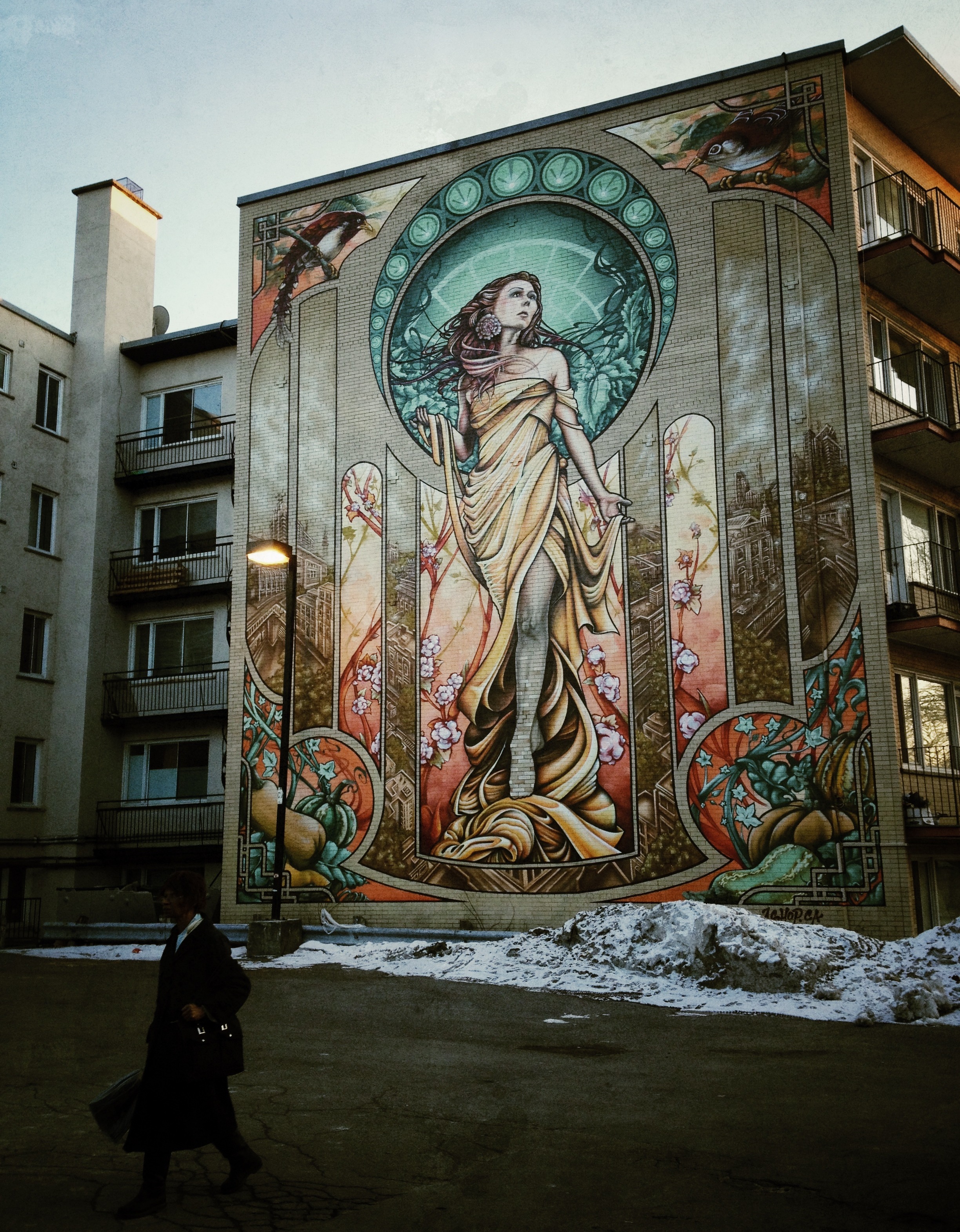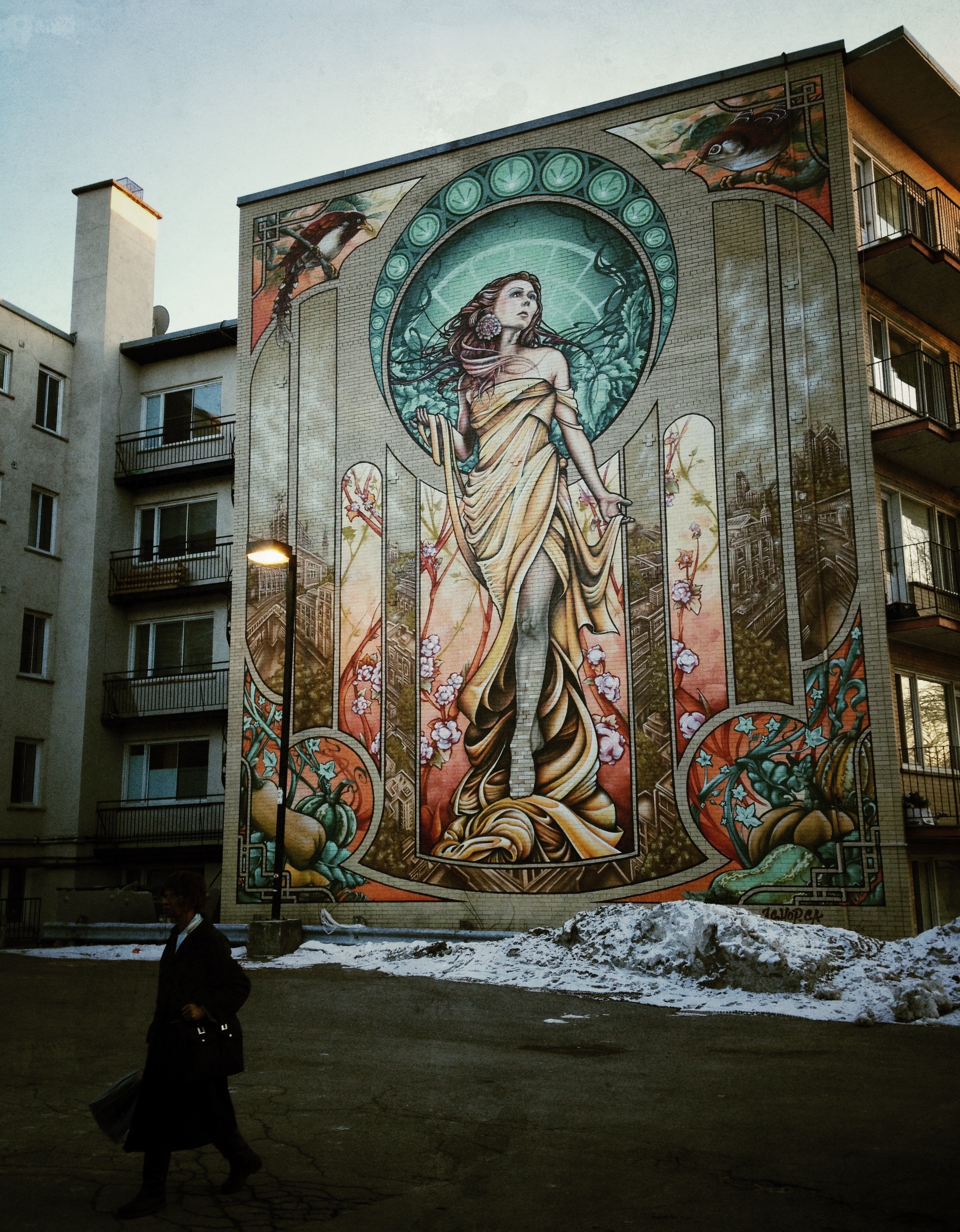 The morning of St. Patrick's Day found me in Montreal and I was searching for a store the buy beer. Finding a beer store in Montreal should be easy – due to the fact that every convenience store sells beer (contrary to Toronto) – but I couldn't find a store near the neighbourhood I was staying.
My quest took me down Rue Sherbrooke Ouest, where I stopped at the sight of a five-storey building with a frieze covering its west end. The view was sufficient to get me out of the comfort of my car and brave the -10 Celsius weather. I had stumbled upon the stunning mural of Our Lady of Grace in the residential area of Notre-Dame-de-Grâce (NDG).
After doing some research I found out that the NDG was done by Ashop, an artist-run collective that specialises in graffiti art and urban aesthetics. Those guys have cool jobs, right?
What I liked the most about the NDG project is that it was officially commissioned by the city of Montreal. I love graffiti in public spaces but don't condone vandalism. Therefore it's great to hear of instances when the government works with artists to find a place where they can display their creative expression.
Designating graffiti locales has several wonderful benefits: it is a great way of beautifying neighbourhoods in need of facelifts, it cultivates a vibrant and creative urban environment, and it can even be used to promote tourism: similar to what Toronto does with its Graffiti Alley.
I'm sure not everyone shares my interest in street art and they can sum up various reasons why it's the most terrible thing for society leading to how it will make the world end soon! But if you don't take life so serious, make sure you go graffiti hunting whenever you're in Montreal. It's good fun.
Bio:
Lorenzo is a Belizean blogger living in Toronto. He writes at belizeadventure.ca