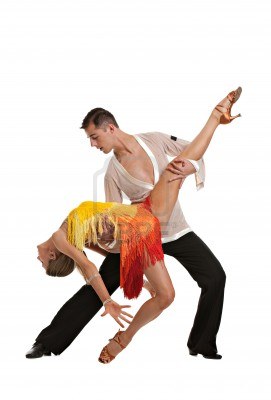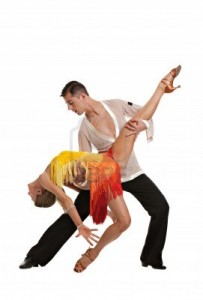 If you've been avoiding a trip to Christchurch because of the earthquakes, you're missing out on something special. Christchurch has always been renowned as a tight-knit community, but the traumas of the last few years have made those bonds even stronger. There has also been an increased focus on and funding for all things arts and culture to help distract and detract from the post-earthquake effects. Here is a guide to some of the most wonderful arts and cultural events taking place in the beautiful garden city this winter and spring 2013, so you better get booking your Christchurch accommodation!
Christchurch Arts Festival 2013 (22 August – 22 September)
The Annual Christchurch festival is kicking off this August. Jam packed full of over 50 arts and cultural events, exhibitions and activities, you don't have to be especially creative to appreciate it. With categories including dance, music, theatre, visual art and cabaret/circus, the festival attracts an amazing lineup of local and international talent every year. One of this year's highlights is the powerful performance by the China-based Leshan Song and Dance Troup; the dancers explore the human reaction to earthquakes and other natural disasters in their show entitled "Fault Lines". "The Hard Road" is another top-pick, featuring leading local musos Annie Crummer, Julia Deans and Tama Waipara, who perform original and cover material that is meaningful to each of their own journeys as artists. With student prices, free shows and sessions and low-cost regular tickets, it's the perfect opportunity to experience high-caliber art and theatre for a fraction of what it would usually cost.
New Zealand Bachata Festival 2013 (30 August – 1 September)
The New Zealand Bachata Festival is New Zealand's newest Latin dance event, having debuted just last year. With three days and nights of performances by top international and local talent, workshops held by internationally renowned instructors and crazy, evening dance parties, all at the Salsa Latina Dance Studio on Bath Street, it promises to be a blast. Full-access passes cost upwards from $240 with one-day tickets available from $110. Student passes are discounted heavily.
The Press Christchurch Writers' Festival (7, 8 and 11 September)
It's one of the highlights on the Australasian literary calendar, but unfortunately, the biennial Christchurch Writers' Festival isn't actually scheduled until September 2014. The good news is, to get you through until then, The Press is presenting a series of five different events at the Christchurch Arts Festival. The first session, "A Novel Idea", kicks off on the 7th of September and is an intimate discussion with award-winning writers Stephanie Johnson, Carl Nixon and Sarah Laing about their own careers and their works. The second, "Get off the Grass", is an in-depth session with celebrated physics professor, Shaun Hendy, about why we need to start taking science seriously. There is even something for the theatre buffs, as playwrights Briar Grace-Smith, Victor Rodger and Fiona Farrell discuss their personal inspirations for writing for the stage in the compelling session "The State of the Play". Next on the list is a delightful afternoon with popular NZ columnist and needlecraft expert, Rosemary McLeod, as she discusses her latest book; "With Bold Needle and Thread: Adventures in Vintage Needlecraft". The series concludes on the 11th of September with a raw and hard-hitting session surrounding acclaimed New Zealand writer Lloyd Jones' powerful memoir, "A History of Silence".
Art in a Garden 2013 (31 October – 3 November)
Christchurch is already known nationally and internationally as the Garden City, but this funky festival seals the deal. The Art in a Garden festival is one of the most unique events on the NZ art calendar, showcasing the works of our top artists and sculptors in North Canterbury's gorgeous Flaxmere Garden, a five-star rated "Garden of National Significance", as deemed by the New Zealand Garden Trust. Previous exhibitors include Diana Adams and Julie Butler, and the 2013 event promises to be even bigger and better than any year past. Alongside the art, the event also offers food, live music, wine-tasting and a friendly and fun atmosphere.
SCAPE 7 Public Art Christchurch Biennial (September 27 – November 9 2013)
This one-of-a-kind event is held for the purpose of educating, entertaining and raising the awareness of the contemporary art scene. Alongside showcasing the works of established international artists, it also provides a platform for local talent to launch their careers. It is run by Scape 7 Public Art, a leading organisation dedicated to promoting contemporary art in Christchurch. To date, the organisation has donated seven works and commissioned over 150 projects to brighten up Christchurch city.
About the Author: Lauren Braithwaite is a guest blogger and copywriter who lives in Riccarton, Christchurch. You can catch her at all of the events listed above!