Munich is the best party city in the world. With Oktoberfest on their roster as one of the most popular beer festivals to ever happen, it's a wonder why Munich isn't filled with partiers who just want to have fun, but alas, with more flashy places on offer such as Paris, Istanbul, Bangkok and London, Munich has become somewhat of an underrated tourist site. Sure, Oktoberfest might be one of the reasons why people only flock at the end of September to this German city, but that doesn't mean that Munich doesn't have anything else on offer. In fact, now that people are actually opening their eyes to the wonders of this truly adventurous city, they are discovering that perhaps they've been wasting their money on the wrong places all this time.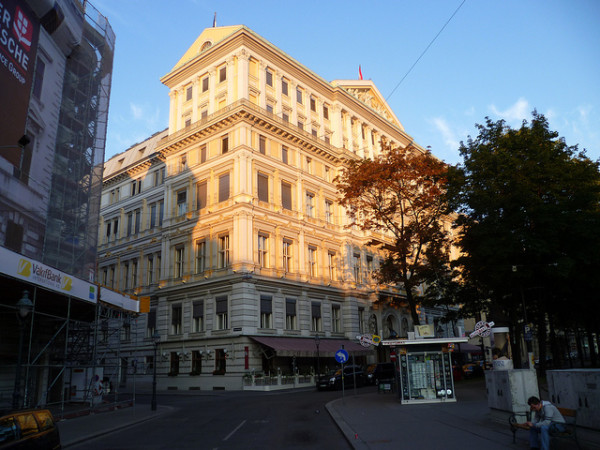 Munich is also very romantic, so if you're willing to spend a little money to impress the love of your life, then there is no better place. But that's not all. Here, we are going to give you three reasons why Munich is absolutely the only place you need to go to on vacation.
1. It's Affordable
Munich is affordable, simple as that. Sure, you might find the glitz and glamour of London to be more to your taste, but you can't deny that even if you're a wealthy spender, you'll still balk at the high price of a mug of beer in London's frankly, overrated pubs. Of course, you may consider the accent tolerable, but nothing makes you want to slump down into depression more than when you open your bank statement and see the abundance of three figures against everything you've bought on your trips. With Munich, you get the beauty of the Baroque architecture on one side and some of the most delicious beers from the beer gardens on the other, and with such a combination of European art and German culture, you cannot deny that the experience would be perfect.
2. You Get Your Required Dose of Culture and Fun
For the history buffs, Munich is a dream. From Baroque inspired churches to some of the most beautiful palaces the world has ever seen, Munich has something for everyone. In fact, from the many tours offered in the city, you will also see how perfectly they have preserved their pieces of culture, and with some of them being hundreds of years old, it's a miracle how such buildings are still standing strongly enough for the crowds of tourists to come and marvel at them. As for the fun aspect, there are only two words to prove how much fun Munich can be; BMW Museum!
3. You Will Live Like a King
The great thing about Munich is that they know that from backpackers to children of royalty, all tourists are going to need a place to stay and so, instead of giving them the simple hotels to stay in, Munich has gone one step further and presented some of the most grand Munich apartments for rent to all those who are travelling on a budget. Travelling isn't easy and since we cannot have a job during our travels, the city does its best to provide the people with as many facilities and as much beauty as they can, without making people weep over the bill.
And there you have it, the top 3 reasons which should be enough to make you book one of the most beautifully grand Munich apartments, get on a plane and head on over for some much needed thrill.
---
Image by Silanov, Josef Lex (mission accomplished!) under CC License.