When you are planning the trip of a lifetime, this is probably not the occasion to "play it by ear." If you're lucky enough to take a journey on the Trans-Siberian railway, you will only enhance your experience if you've researched your trip. There's a lot to see, do and learn when you embark on a legendary train adventure.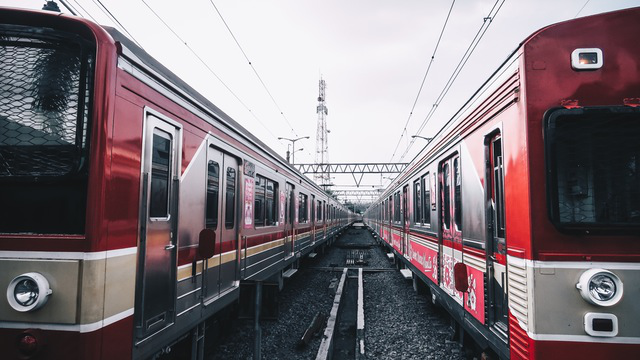 Once you've "pulled the trigger" and committed to a trip on the Trans-Siberian rail, be sure you use the services of a reputable company such as http://www.thetranssiberiantravelcompany.com/. They're one of the companies that regularly books this journey – it is not a trip which anyone can just plan for you (or at least get the planning started).
Fortunately, you can check out The Trans-Siberian Travel Company website and get details, not only on the different kinds of packages, journeys and destinations. You can check out other pages too. You'll find destination guides and maps that can help you with your trip.
Even if you have the financial resources to revisit the Trans-Siberian rail, your first (and let's face it, your subsequent trips) should afford you the opportunity to see and do as much as you can. Look into a schedule that allows you to visit more stops.
The Trans-Siberian railroad line is the longest railway in the world (on the world's largest landmass), as it connects Moscow in Europe to Vladivosotok or Beijing.
Best Time To Travel: When the days are the longest and the weather the most mild, from May to September. Bear in mind this is the most popular time to travel for tourists and international students. It could also be noted that it will be colder and the days shorter, but traveling off season can still be wonderful and eye-opening.
In general, there are three major routes to choose from:
Moscow to Vladivostok
Moscow to Beijing, direct
Moscow to Beijing, via Ulan Bator
While you want to stop off at as many locations as you can (to get the most out of your trip), it's commonly recommended you visit Lake Baikal by stopping at Irkutsk, and Mongolia, by getting off at the Ulan Bator stop.
Classy
The most popular cabins – which sell out quickly and sell out first – are the first-class, two-sleeper cabins which have an armchair and shower access. Second-class cabins accommodate four people and if you are a party of less than four, you will be placed with other travellers. Most people won't recommend third-class because there's no privacy or way to secure your belongings when you fall asleep and/or visit the facilities and/or go anywhere without taking all your bags. Third-class is also notoriously noisy and you have very limited access to showers (and will likely be relegated to using wet wipes.
Even if you've purchased tickets, it's important you find out if you'll need visas.
Currency accepted on trains: Russian, Chinese, Mongolian and Euros.
Food: limited Russian- or Chinese-based menu
Toilets and washrooms are closed during stops – and you have about 10 minutes to get off the train at stops.
As you cross the Chinese border, the car is suspended and bathrooms are closed for one- to two-hours, as the trains are adjusted to accommodate Chinese railways.
You may want to ask your circle of friends and acquaintances if they have been lucky enough to make the trip, but if you can't find someone you know to tell you about their experiences, you can take a "stroll" through the internet and peruse what adventurous bloggers have to say. There are travel blogs that feature a detailed question-and-answer piece on the same topic. Check some travel blogs in case you need more help.