Central America, the mass of land connecting Mexico to South America, is a mesmerizing place jeweled with pristine beaches, beautiful islands, lush rainforests, magnificent volcanos and lively people. Surrounded by both the Pacific Ocean and the Caribbean Sea, the seven countries of Central America boast some of the most beautiful beaches and surfing waves in the whole world. Due to the regions disturbed history, the countries were avoided by most of the regular travelers for a long time. Only the true nomads and intrepid travelers knew to relish the untouched beauty of these secret lands. However, the secret has been out for the past few years, and tourism in the Central American countries have been booming since then. Our Central America Travel Guide will help you plan your trip to Central America, discussing the budget, food, places to see and things to do in these picturesque countries.
Essential Information:
Languages spoke: Spanish, English (20-40%), Mayan languages, Garifuna, Kriol
Best time to go: December to April
Main concern for travelers: Be wary of petty crimes
Destinations:
When to Visit:
The dry season is considered to be the best time to travel Central America. The sky remains clear, the water remains beautiful and you can spend some relaxing time by the beach, surf your heart out or explore the hiking trails during your trip to Central America. In most of the countries, the dry season continues from January until March. However, countries like Nicaragua, Panama, and Honduras enjoy the dry season from November till April. Even the rainy season can be quite enjoyable, but September and October normally experience heavy rainfall. You should avoid these two months when you plan your trip to Central America.
Money and Costs:
No Central America travel guide can be complete without talking about how much you can expect to spend while you spend your vacation here. Traveling in the Central American countries are fairly cheap making the region a backpacker's paradise. As tourism started booming quite late in most of these countries, the prices of accommodation and food are still quite low. However, there are a lot of luxury travel options as well, if you want to spend your trip to Central America indulging in the ultimate luxury. It is one of the most beautiful regions where you can be as flexible with your budget as you want. These are some of the approximate costs that you can expect to bare during your trip to Central America.
Accommodation:
As Central America is a popular location for backpackers, there are a lot of hostels in these countries. Finding accommodation in one of the shared dorms is fairly easy and cheap. You can expect to spend somewhere around $10 for a dorm bed. A private room in a hostel will set you back around $20-$30 per night. However, if you want a little bit more luxurious arrangement, a midrange hotel room will cost about $30 – $50. For the ultimate luxurious experience, you can book a room in one of the high-end hotels or luxury resorts. The rates start from $60 in the less expensive countries. However, expect to pay higher prices for all of the rooms in Belize, Costa Rica, and Panama. You can also book an entire house or apartment from Airbnb. Prices start from $40/night, however, consider yourself lucky if you find one this cheap.
Food:
The cost of food can be really cheap in Central America. There are quite a lot of street food joints or small roadside restaurants in every Central American country. Expect to pay around $4 – $8 for a set meal at one of these joints. For the ultimate cheap food, munch on freshly made empanadas, which you can buy for as little as $0.50. A proper meal at a regular, mid-range restaurant will cost anywhere between $8 – $20. A meal at an upscale, top of the line restaurant will cost over $60. A small bottle of water costs about $0.50 – $0.75. A pint of local beer will cost below $2 if you buy it from a liquor store, however, the price will be about double if you buy your drinks at a bar or a restaurant.
Transportation:
There are a lot of options in Central America in terms of public transport. According to our Central America travel guide, the cheapest way to travel within the cities is opting for the local buses. Ticket prices generally range anywhere between $0.50 and $3. However, the night buses from city to city will cost much higher, for instance, a bus from Flores to Guatemala City can cost nearly $30. One thing you must remember though, the buses are generally quite slow as they stop almost anywhere o let people on and off. Hitchhiking is also a great option to travel during your trip to Central America, and it's free too. Expect to pay about $200 to $250 for a flight from one city to another.
Activities:
With its beautiful beaches, Mayan ruins, national parks and a plethora of water and adventure sports, Central America is a perfect place for outdoor activities. Entries at the national parks will be pretty cheap and cost about $10, even less than that. Entrance fees to the Mayan sites will also be about the same, and beginner surf lessons will cost about $25. The most expensive activity will probably be diving underwater, and a two-tank dive will cost anywhere between $50 and $100. Different adventure sports like ziplining will cost between $20 – $40 per person. If you want to go for a guided tour at the various tourist spots, or op for a guided hike you have to spend about $30 – $60.
Approximate budget per day:
Up to $50/day for backpackers with meals from street-side food stalls and some sightseeing.
$50 – $180/day including meals at decent restaurants, entrance to most sites and few water activities.
Over $200/day including rooms at high-end resorts or hotels, meals at high-end restaurants, sightseeing, guided tours, and hikes.
Budget Tips for Backpackers:
1.Buy bottles of wine and beers from local shops. The prices will be nearly half than buying from a bar.
2.Eating empanadas instead of a whole meal will save you a lot of money.
3.Avoid eating at restaurants, go for a set meal at a street-side food stall instead.
4.Hitchhiking is really popular in Central America, and it is a great way to save a lot in traveling costs.
5.Bus rides will cost a lot less than flights. So no matter how long the trip takes if you want to save money, our Central America travel guide advises you to always opt for the bus ride over the flight.
Must See Attractions and Must Do Activities:
Explore the Age Old Mayan World
Mayan civilization thrived in Central America nearly 2000 years ago. There are tons of ancient Mayan ruins and temples and complexes throughout the Central American countries like Belize, El Salvador, and Guatemala. From Caracol to Xunantunich, from Tikal to Yaxha – there are a ton of ancient Mayan ruins for you to explore. That is why exploring some of these mysterious ruins is a must-do activity in our Central America travel guide. You can enjoy the panoramic views from the top of a Mayan pyramid or walk through the streets of an abandoned Mayan city located in the middle of a dense forest. If you want a more intriguing, mysterious and challenging experience, take a trip to the Mayan underworld by visiting the Actun Tunichil Muknal cave system while you are in Belize.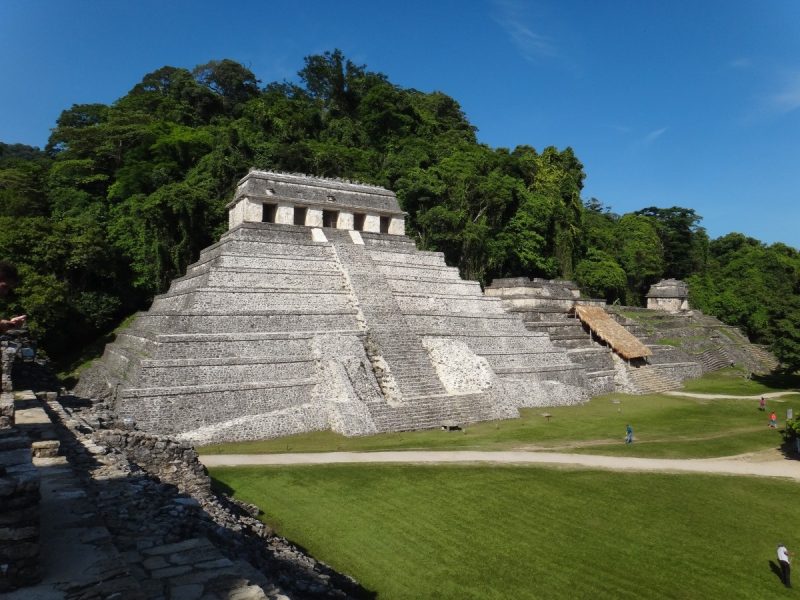 Dive into the Blue Hole
The Blue Hole is one of the places which you must visit during your trip to Central America. Accessible from Belize, the Blue Hole is the largest known sinkhole under the ocean. The sinkhole was formed about 10,000 years ago, and the hole is so large that it can even be seen from outer space. Diving into this ancient and extraordinary sinkhole is one of the must do things when you travel to Belize.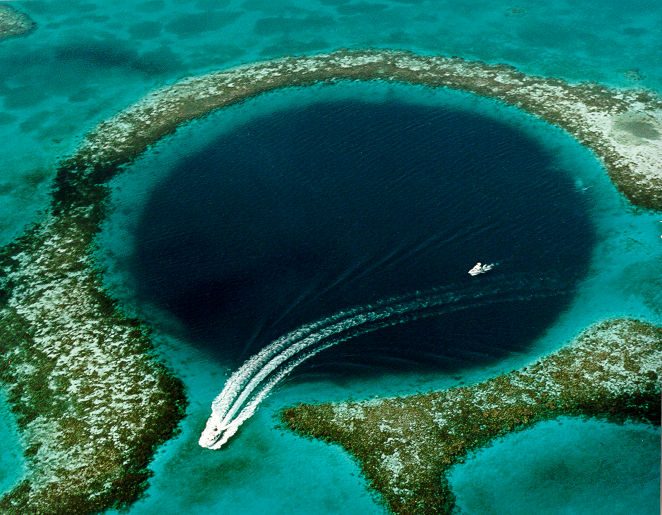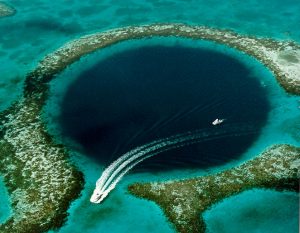 Visit the Volcanos
Central America is literally full of volcanoes, and many of them are still active. You can see some of the most majestic active volcanoes in this region. From Pacaya Volcano of Guatemala to El Boqueron in El Salvador, to Arenal Volcano in Costa Rica, there are simply a ton of active or dormant volcanoes for you to explore. Experiencing the incredible vistas atop these volcanos, or checking out the incredible sceneries inside the craters is one of the must do things according to our Central America travel guide.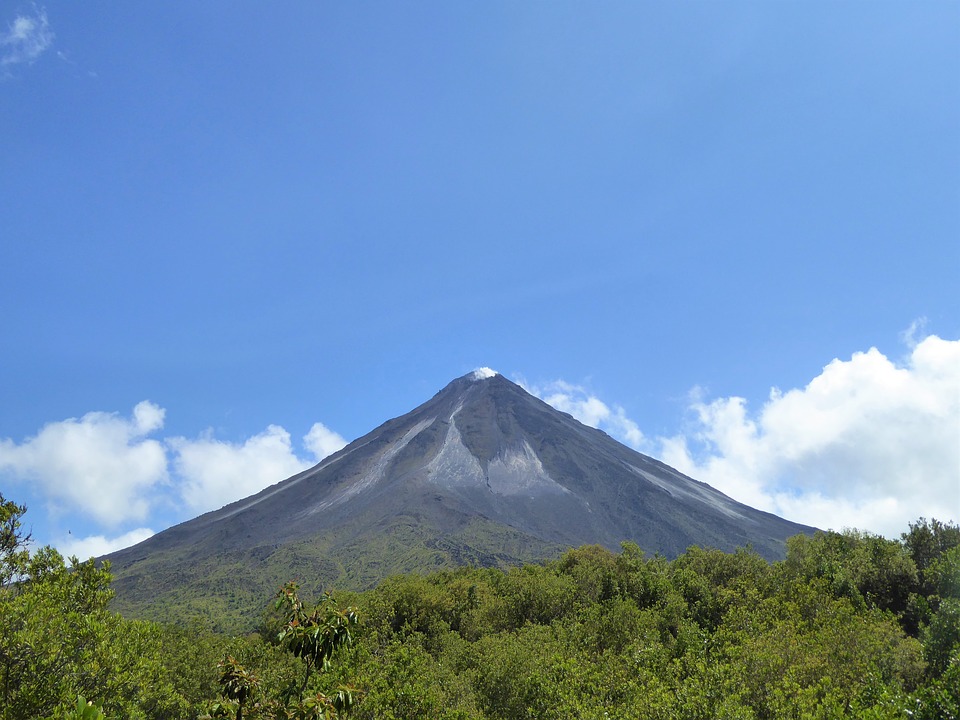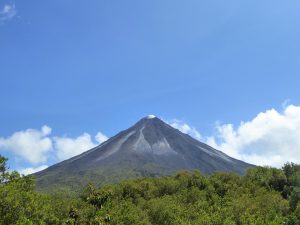 Try volcano boarding
This is one of the most unique things that you must try out when you travel to the Central American country of Nicaragua. In fact, many people visit Leon, a city of Nicaragua only to enjoy this extremely unique activity. You have to visit Cerro Negro, an active volcano in Nicaragua. You can then hike to the top and board down the slope of the mountain. It is a one of a kind activity which you can only experience here, and that is why it is one of the must-do activities in our Central America travel guide.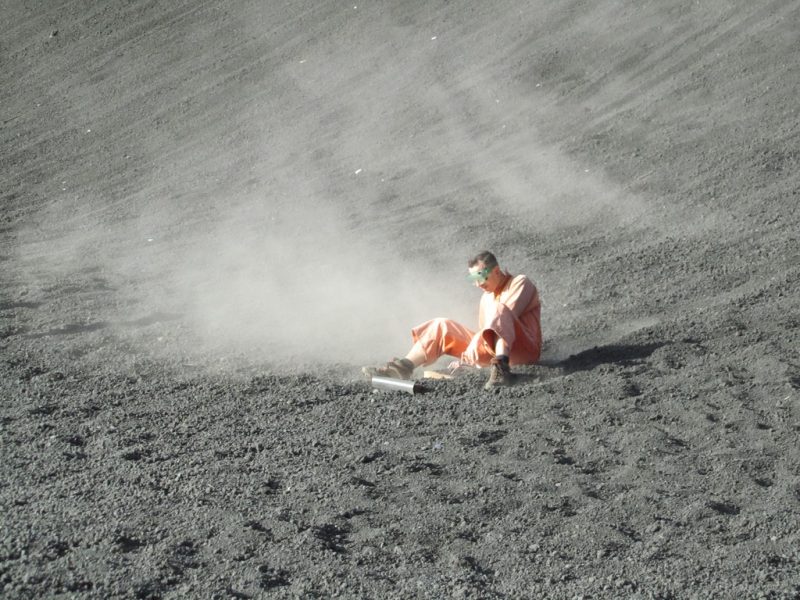 Spend a Day in Manuel Antonio National Park
The Manuel Antonio National Park boasts one of the best beaches you can find in Costa Rica. It is one of those attractions which you must visit while you are in Central America. This national park is quite an obvious thing to do in any Central America travel guide, as this beach will show you the Costa Rica which you always dreamt of. You will get to watch various types of monkeys as they leap through the forest canopy. You can spend some relaxing time on the beach, take a leisurely walk along the palm-lined shoreline or go for a swim for a day full of ultimate beauty and relaxation.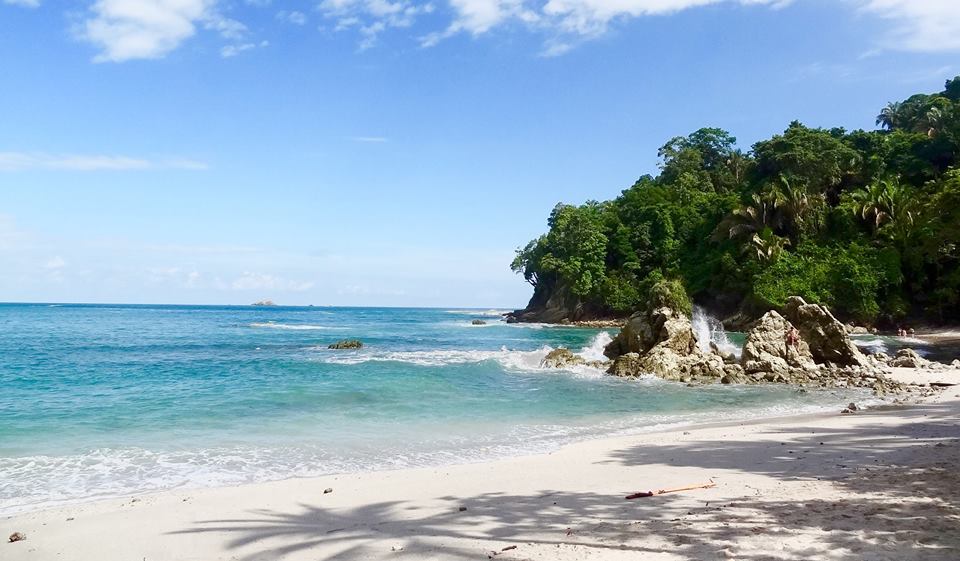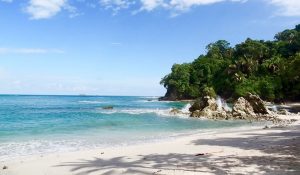 Swim in the Somoto Canyon
If you are looking for some adventure during your trip to Central America, then a trip to Nicaragua should be a must in your Central America travel guide. Nicaragua is a paradise for adventure lovers, and visiting the Somoto Canyon is another must-do activity during your Nicaragua trip. Discovered in 2004, this Nicaraguan version of the Grand Canyon boasts of picturesque locations with turquoise waters surrounded by huge milestone cliffs. You can jump into the clear blue waters from the shorter cliffs, and have a relaxing swim through the waters while enjoying the incredible surroundings.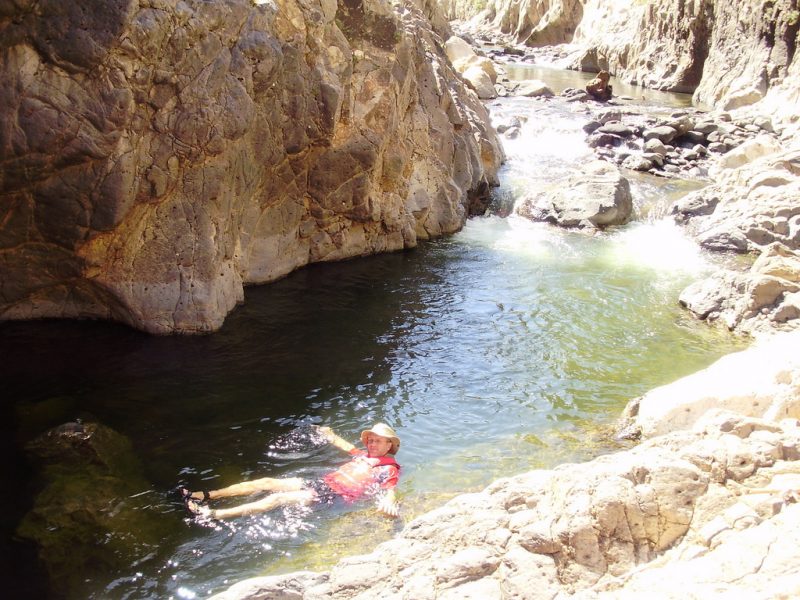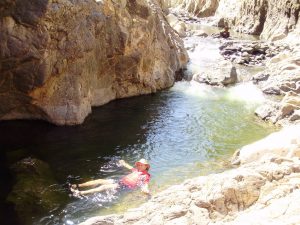 Enjoy surfing
Surrounded by the Pacific Ocean and the Caribbean Sea, most of the Central American countries provide their visitors with beautiful conditions to surf. From Belize to Nicaragua to Costa Rica, no matter which country you visit, you will be spoilt with the most gorgeous surfing waves and beaches. From beginners to expert surfers, you will find the right surfing conditions for anybody. You can also learn to surf by enrolling for a beginner surf lesson. No matter what your experience level is, surfing is totally a must do activity in our Central America travel guide.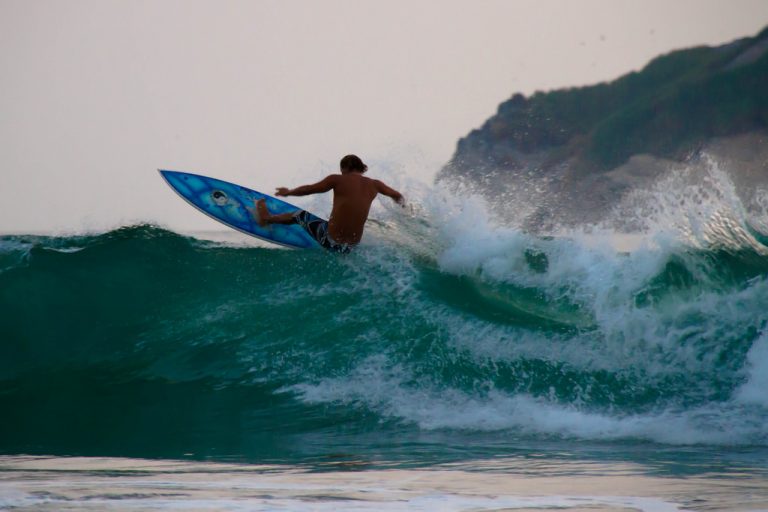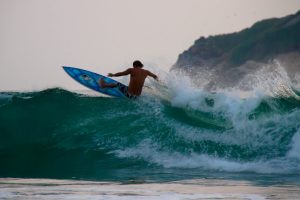 Visit the Panama Canal
Visiting this insanely important landmark is a must to activity in every Central America travel guide. This 50 miles long canal was built in 1914. The canal works as the passageway for ships traveling between the Pacific Ocean and the Caribbean Sea. The canal has a great importance in the international trade and economy, but apart from that, it is truly an engineering marvel. A total of three sets of locks are used in the canal, Miraflores and Pedro Miguel Locks on the Pacific side and Gatun Locks on the Caribbean side. Due to its close proximity to the capital Panama City, the Miraflores Locks is the most popular site to visit. You can go for a boat ride through the waters of this magnificent canal, or go on the three-hour long ride with the Panama Canal Railway, where you can see some awe-inspiring views of both the oceans.