If you like to travel, you may have heard the name Baguio. Baguio is a city in the Philippines. It is famous by two other names – the "Summer Capital of the Philippines" and the "City of Pines." The city is known for its chilly atmosphere and abundance of pine trees. If you want some relief from the scorching tropical heat, you should check out Baguio. It is a perfect tourist spot for people like you. Now, you might think about which places you should visit during your Baguio trip. Well, don't worry. In this article, we will give you a Baguio tourist spot list.
Places to visit in Baguio
Here is a list of tourist spots in Baguio
Camp John Hay
Camp John Hay is one of the most popular tourist spots in Baguio. It was an R&R for US soldiers once. But now it is a private resort. The resort resides in the mountains and offers a countryside feel despite the visible development of the city. If you want to escape the bustle of your daily life, Camp John Hay is the perfect Baguio tourist spot.
From staying at the lavish Manor Hotel to visiting the nearby restaurants, you can do a lot of things here. Plus, the place has many picnic spots. Sounds great, right? That's why a visit to Baguio is incomplete if you don't come to Camp John Hay.
La Trinidad Strawberry Fields
Everyone needs some strawberries in their life. I mean, who doesn't love the smell and taste of fresh strawberries? That's why, if you are in Baguio, don't forget to visit La Trinidad. This place is only 3 kilometers away from Baguio and has many strawberry fields. You can visit these fields and pick strawberries.
However, the rates vary from field to field. Also, you can get strawberries at a cheaper price in the local markets than you can get here. But, you must remember that you are not only paying for the strawberries but also the memorable experience. So, it's all worth it.
The Valley of Colors
Since you are in La Trinidad, there's another great Baguio tourist spot nearby. Along the main highway of La Trinidad, you will find the Valley of Colors. This path is great to take aesthetic pictures while you are on your way to the strawberry fields. The Valley of Colors resides in Barangay Balili. In case you didn't know, the valley covers three sitios – Stone Hill, Botiwtiw, and Sadjap. Thus, the locals call it StoBoSa Hillside Homes Artwork.
The Valley of Colors looks like a giant colorful mural when you take a look at it. All the houses here sport vivid paintings and unique patterns. All the world's a big canvas, isn't it?
Session Road
Session Road is located in the Downtown area of Baguio. It is a major thoroughfare of the city. But what makes it a tourist attraction anyway? Well, the street is filled with many buildings having artistic exteriors. These exterior designs draw huge inspiration from the 20th century American, especially Art Deco, styles. This is one of the main reasons why Session Road has become an awesome Baguio tourist spot.
You can meet your friends or loved ones and have fun on this street. Or, you can meet new people while exploring various bazaars, cafes, eateries, old theaters, cafes, etc. here. No matter what you do, it's a win-win situation for you.
Baguio Cathedral
While you are at Session Road, don't forget to check out Our Lady of Atonement Cathedral. People also know it as Baguio Cathedral. The church is elegant and located on top of Mount Mary Hill. It is among the most iconic landmarks in the city and a great Baguio tourist spot. The church is a majestic building you would not want to miss. Also, the view of the Session Road from the hill is a sight to behold.
To get to the Baguio Cathedral, you have to climb roughly a hundred steps on a staircase. It can come in handy if you wanna burn some calories after eating a bit too much at Session Road. Haha, just kidding. Anyway, if you are reluctant about taking the stairs, don't worry. There's an escalator system at the Porta Vega Shopping Mall. So, what's your excuse now to not visit the Cathedral?
Wright Park
Wright Park is another amazing Baguio tourist spot. It is a massive park with a long rectangular pool, known as the Pool of Pines. As you can understand from its name, the pool is surrounded by pine trees.
Apart from this pool, the place contains an observation deck as well. Climbing the deck and enjoying the view of the tranquil pool is among the best things to do in Baguio. And yes, the place is family-friendly. So, come here with your family and spend a great day.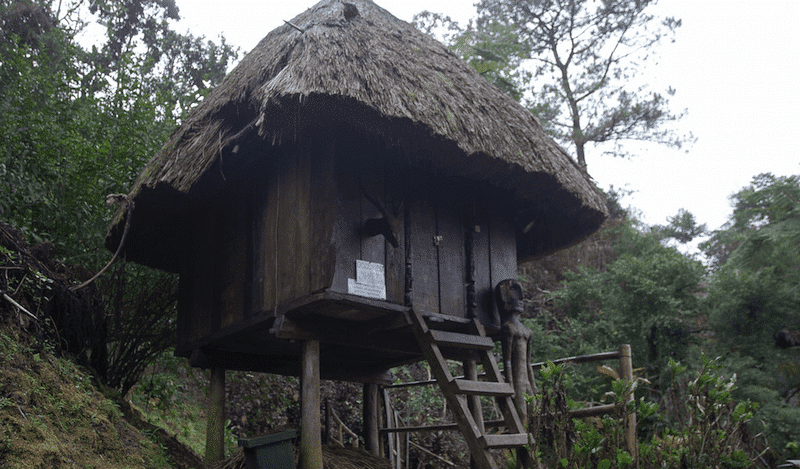 Tam-Awan Village
Step back in time and immerse yourself in the rich culture of the Cordillera region at Tam-Awan Village. This reconstructed traditional village showcases the indigenous heritage of the Igorot people, featuring authentic Ifugao and Kalinga huts. Wander around the village, enjoy the stunning artworks in the art gallery, or participate in workshops on traditional crafts. The village also offers panoramic views of the surrounding mountains, making it a perfect spot for landscape photography.
Mines View Park
Experience breathtaking vistas at Mines View Park, one of Baguio's most iconic viewpoints. Perched on a hill overlooking the former gold and copper mines, this park is a favorite destination among tourists and locals alike. Snap a memorable photo with the spectacular backdrop, or shop for souvenirs and local handicrafts at the nearby stalls. Don't forget to try out the strawberry taho, a popular sweet treat in Baguio.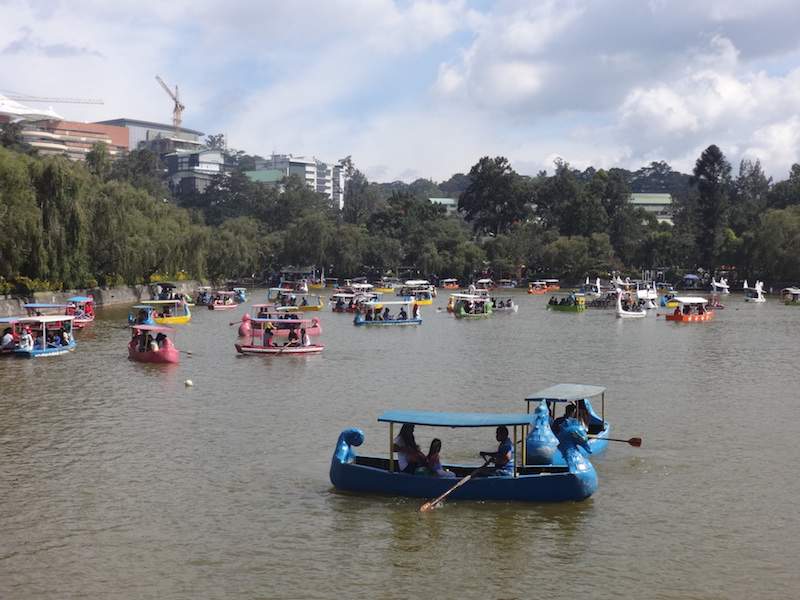 Burnham Park
Named after the city's planner, Daniel Burnham, Burnham Park is a sprawling green oasis in the heart of Baguio. With its picturesque gardens, wide open spaces, and a serene man-made lake, the park is an ideal spot for picnics, leisurely strolls, or recreational activities. Rent a bicycle or a boat, and enjoy a relaxing afternoon with friends and family. The park also hosts various events and festivals throughout the year, making it a vibrant cultural hub.
BenCab Museum
Art enthusiasts shouldn't miss the chance to visit BenCab Museum, a stunning showcase of Philippine contemporary art. Founded by renowned Filipino artist Benedicto Cabrera, the museum houses an extensive collection of his works, as well as pieces from other celebrated Filipino artists. Visitors can also explore the surrounding gardens and enjoy the breathtaking views of the adjacent organic farm.
FAQ
How is Baguio as a city?
Baguio is a great city. It welcomes every tourist with open arms and makes them feel at home. Whether you are a local or a foreigner, the city of Baguio would win your heart with its incredible hospitality.
What can you do in Baguio?
Well, you can do a lot of things in Baguio. From visiting the Session Road to observing the beautiful surrounding and horses at Wright Park – the list is huge. One thing's for sure: you would never run out of things to do while you're in Baguio.
Is Baguio a chilly place?
Yes. It is. The cold northeast monsoon or "amihan" is the principal reason behind its being so cold. In 2020, the coldest temperature at Baguio was 9.4 degrees Celsius. The city has also seen a temperature of 6 degrees Celsius – the coldest temperature ever at Baguio. So, yes, it's pretty chilly.
What is the best time to visit Baguio?
The best time to visit Baguio is from November to February, when the temperature is cooler and the city is less crowded.
How do I get to Baguio?
You can take a bus or drive to Baguio from Manila. The trip takes around 6 hours by bus and 4-5 hours by car.
What is the famous food in Baguio?
Baguio is famous for its strawberry taho, a sweet snack made with silken tofu, syrup, and strawberry bits. Other must-try foods include ube jam, peanut brittle, and fresh strawberries.
What are some family-friendly activities to do in Baguio?
Apart from visiting Wright Park, families can also enjoy horseback riding at the Happy Trails Riding Stables, exploring the Tam-Awan Village, or trying out the zipline at Tree Top Adventure.
What are some offbeat tourist spots in Baguio?
If you're looking for something different, you can visit the BenCab Museum, the Baguio Night Market, or the Bell Church, a Taoist temple with intricate architectural details.
Is Baguio a safe place for tourists?
Yes, Baguio is generally a safe place for tourists. However, like any other destination, you should always be aware of your surroundings and take precautions against pickpockets and scams.
Can I bring my pet to Baguio?
Yes, you can bring your pet to Baguio. Some hotels and accommodations are pet-friendly, but make sure to check beforehand.
What is the currency used in Baguio?
The currency used in Baguio, as well as in the Philippines, is Philippine Peso (PHP).
Can I go trekking in Baguio?
Yes, you can go trekking in Baguio. Some popular trekking spots include Mount Ulap, Mount Pulag, and Mount Kalugong, offering breathtaking views and a range of trails suitable for both beginners and experienced hikers.
Conclusion
To conclude, Baguio is a great place for those who want to spend a few days and relax. In this article, we gave you a detailed Baguio tourist spot list. Visit them all as soon as you can. Happy Holidays!