Boston is no doubt one of the most popular and historic cities globally. A lot of travelers from around the world visit this city each year. Needless to say, they enjoy every minute of their stay. It is because there are so many things to do in this city. And the best part is that many of those things cost nothing. This article will talk about some of the best free things to do in Boston.
List of the finest free things to do in Boston this year
1. Taking a walk along Freedom Trail
Let's be clear; your Boston trip will remain incomplete if you don't walk the Freedom Trail. Since 1951, the trail has been there, covering 16 historic places and stretching around 2.5 miles. The trail looks beautiful because of the red bricks and offers a fantastic insight into the city's rich history.
You can listen to an audio podcast about Boston while walking for a more fulfilled experience. However, it's best to opt for an organized tour if you really want to learn about the place in-depth. An average walk along the trail takes a few hours. Nonetheless, it could take longer provided that you visit all the historical sites.
Walking casually and becoming familiar with a place's history for free – what more could one ask for?
2. Opting for free beer tours
Free beers? Really? Yes, you heard it right. A brewery named Sam Adams in Boston offers free beer tours. The brewery gets its moniker from the famous American statesman and a Founding Father of the US – Samuel Adams. Sam Adams offers free beer tours from 10 am to 3 pm (on Monday-Thursday and Saturday), and 10 am to 5:30 pm (on Friday). It sounds like a dream world to the beer enthusiasts, right? But remember that persons below 21 won't get any free beers. They are, however, free to take a tour of the brewery and learn about its history and the beer-making process.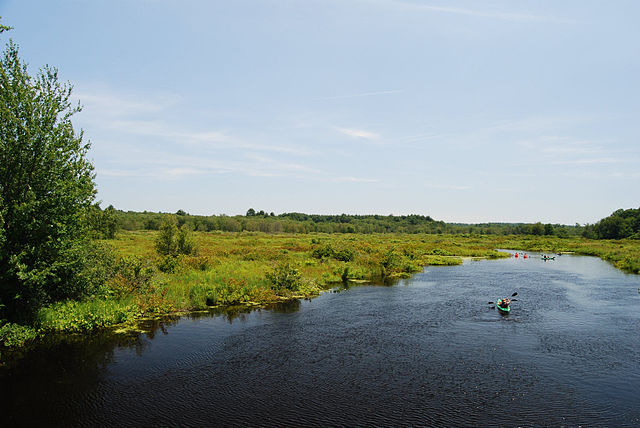 3. Visiting Castle Island
Going to Castle Island is among the most fun free things to do in Boston. Situated in South Boston, Castle Island is a famous tourist spot for a castle/fort that's located there. The fort is known as Fort Independence, and guesses what? Ironically, the fort was initially used as a state prison.
Apart from the fort, the 22-acre island has scenic beaches and excellent running trails. Also, you would find a picnic spot here.
Visiting the old fort and diving into the ocean of history costs no money. So even if you're a budget traveler, you would face zero problems. But remember, the fort area mostly remains crowded. So you won't get any solitude if that's what your heart desires.         
4. Hiking in Blue Hills
The Blue Hills might seem a bit far if you don't have any access to a vehicle. However, you should not have any trouble reaching it if you do. This gigantic 7000-acre park has one of the best trails available in the city, stretching about 100 miles. Plus, it provides the visitors with a splendid view of the surroundings. So, it's pretty much a no-brainer that the trail is perfect for some hiking.
Besides hiking, you can participate in a plethora of adventurous activities like boating, skiing, rock climbing, etc. Also, remember that summer weekends usually remain busy. So, reach the park early to experience a tranquil atmosphere.
5. Embracing your inner bookworm at Brattle Book Shop
If you love the smell of book pages, you'd surely love the Brattle Book Shop. Residing near the Boston Common, this family-run book shop sells old books and postcards, maps, etc. Impressively, this place is home to over 250,000 items. Operating since 1825, Brattle Book Store is among the oldest bookstores in America. Apart from having basic old books, the store boasts many first edition, rare, and antique books. Therefore, if you live and breathe books, Brattle Book Shop is a must-visit place for you.
6. Enjoying a free Harvard tour
We mean, who doesn't know about Harvard? It is one of the most reputed and famous universities in the US and the entire world. And naturally, this historical place has a lot of stories to tell. If you wish to listen to those stories and learn about the place in-depth, you can opt for a free university tour. Students are the ones who organize these tours, charging zero cost from the visitors. So it secures its place in the list of free things to do in Bostonby default.
The tour includes a walk outside and around the campus and Harvard Yard. Plus, a guide will inform you about many valuable things regarding Harvard during the walk. You would also get a sneak peek into the life of a Harvard student. Overall, it's an excellent, free-of-cost educational tour that's definitely worth a try.
7. Getting close to the marine life at New England Aquarium
An aquatic life enthusiast will undoubtedly love the New England Aquarium if you are an aquatic life enthusiast. In fact, visiting this aquarium is among the most beautiful free things to do in Boston. The Boston Public Library offers free passes for up to four visitors from September-June. However, there is a slight catch. The library provides free passes only to those who possess a BPL library card.
Apart from Boston Public Library, several other libraries in Boston often give discounts on New England Aquarium tickets. While not free, they can be of great help if you're on a tight budget. Besides the magnificent collection of marine creatures, there is a café and a gift shop in the Aquarium area. After you have toured the aquarium, you can either chill in the Harbor View Café or buy a souvenir from the gift shop as a memento.
8. Opting for some stargazing
If you have a knack for knowing the unknown, you're in for a treat. Stargazing is a great activity that allows us to explore what's in the sky. Luckily, the Coit Observatory in the city is perfect for your visit. This observatory will enable visitors to engage in stargazing without charging even a penny on Wednesdays at 7:30 pm (in autumns and winters) and 8:30 pm (in springs and summers). You could use their telescopes and binoculars and explore the night sky. However, as is normal, the event occurs outside. So it'd be best if you could dress up accordingly.
9. Witnessing the Skinny House
Residing in Hull Street, the Skinny House is an extremely famous building, and seeing it yourself is one of the best free things to do in Boston. If you were unaware, this "skinny" house came into being right after the Civil War. The story behind the construction is quite funny. Joseph Euestus – a soldier in the war – was supposed to share the land with his brother. However, he found that his brother had grabbed more than his obtainable half of the land when he returned. Joseph constructed this narrow ten-foot-wide, four-story house intending to block his view to take revenge. Today, the Skinny House has become a place of interest to travelers worldwide. Its popularity has grown so massive that in 2017, the house was sold for around 1 million USD. Thus, it's definitely worth a visit.
10. Touring the Massachusetts State House
Massachusetts State House is perfect for those who love to dive into history. Take a tour of the house and learn about lots of things, including the house's past, architecture, and the functioning of the state. Established in 1798, this house is regarded as a National Historic Landmark. The volunteers here organize free guided tours having durations of about 30-45 minutes on weekdays (from 10 am to 3:30 pm). So make sure you opt for one such tour to get the best experience possible.
Conclusion
Now that you know about these free things to do in Boston start packing your luggage. Start your journey today and visit all these places ASAP. Bon, voyage!
FAQ
What can you not afford to miss in Boston?
Boston has so many attractions and stuff to do that travelers don't even need to pay any money for. These include walking the Freedom Trail, taking a Harvard tour, and so on.
What to do to get rid of boredom in Boston?
If you ever get bored in Boston, you can opt for many things. These include a Castle Island visit, stargazing, a Massachusetts State House tour, etc. Refer to our article for more info.
Boston is best known for its baked beans. However, its seafood, Boston Cream Pie, Fenway Frank, etc., are also famous.