The fascination of sailing on your own yacht, exploring the open waters, and embracing the liberating lifestyle of maritime living is a dream cherished by many. For those aiming to transform this dream into reality, considering an investment in a pre-owned yacht can be both thrilling and financially prudent. If the concept of owning a high-end vessel ignites your interest, you'll discover a captivating range of options in the realm of previously owned luxury yachts. As you embark on this journey, here are key insights to steer your course in selecting the perfect pre-owned yacht.
Define Your Yachting Goals
Initiate your journey by refining your yachting aspirations. Whether you're picturing serene family voyages, thrilling high-speed escapades, or a fusion of both, determining your desired experience plays a pivotal role. This comprehension directly impacts the yacht's type, dimensions, and characteristics that synchronize with your wishes. Armed with a precise grasp of your yachting objectives, you're empowered to make astute decisions that harmonize with your way of life.
Set a Realistic Budget
Opting for a pre-owned yacht investment holds the promise of potential cost efficiencies, yet it's imperative to set a grounded financial plan. Beyond the initial purchase cost, it's essential to factor in ongoing expenses like maintenance, insurance, docking fees, and any potential enhancements. By comprehending the entirety of financial obligations, you secure a clear vantage point for your yachting endeavor, ensuring that each step on your maritime journey is marked by fiscal transparency.
Research Extensively
Thorough research lays the foundation for a prosperous yacht investment. Engage in a comprehensive exploration of diverse brands, models, and manufacturers to gain insight into the breadth of available choices. Immerse yourself in the historical background of specific yacht models, evaluating their performance track record and reputation within the yachting realm. By making an educated decision, you markedly diminish the potential for encountering unexpected challenges during your yacht ownership journey.
Inspect Carefully
Contemplating a pre-owned yacht necessitates a thorough inspection as a non-negotiable step. Enlisting the expertise of a proficient marine surveyor is paramount, as they meticulously evaluate the vessel's overall state, structural robustness, and mechanical functionalities. This procedure not only unveils latent issues but also serves as an invaluable bargaining instrument during price negotiations. A comprehensive assessment offers insights that foster informed decision-making and safeguards your investment from unforeseen concerns.
Seek Professional Advice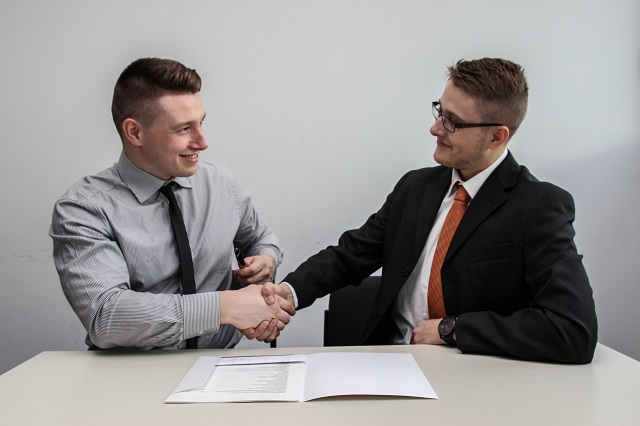 Photo by Sebastian Herrmann on Unsplash
The intricate landscape of yacht acquisition is best navigated with the support of seasoned professionals. Seek counsel from a network of yacht brokers, legal specialists, and financial advisors well-versed in the nuances of maritime investments. Their collective expertise provides a panoramic view of the process, assuring compliance with legal prerequisites and enhancing your understanding of the transaction's intricacies. With their guidance, you embark on your yacht acquisition journey with the assurance that every aspect, from contractual obligations to financial implications, is meticulously accounted for.
Consider Maintenance History
Unveiling a yacht's maintenance history offers priceless glimpses into its upkeep and current state. Pore over records that chronicle past maintenance endeavors, repairs undertaken, and any upgrades implemented. A thorough maintenance history serves as a testament to diligent care, instilling confidence in the yacht's overall condition. The presence of well-documented records reinforces the notion that the vessel has received meticulous attention, reassuring potential buyers of its enduring quality.
Negotiate Thoughtfully
Entering negotiations with a pre-owned yacht requires careful consideration. Armed with insights from research and inspections, you can engage in informed discussions about the yacht's price, potential repairs, and terms of the transaction. A balanced approach ensures that both parties feel satisfied with the outcome.
Plan for Upgrades
While pre-owned yachts offer exceptional value, you might desire certain modifications or upgrades to tailor the vessel to your preferences. Factor in these potential costs when budgeting for your yacht investment. From interior refinements to technological enhancements, planned upgrades can transform a pre-owned yacht into your personalized oasis.
Consider Resale Value
While the yacht of your dreams may capture your heart, it's prudent to also consider its potential resale value. Opt for popular brands and models that hold their value well in the market. This forward-thinking approach ensures that your investment remains a sound financial decision even if you decide to part ways with the yacht in the future.
Take Your Time
Investing in a pre-owned yacht is a significant decision that requires time and careful consideration. Making a purchase in a hurry can make you regret it later. Take the time to explore your options, conduct thorough research, and make informed choices that align with your long-term goals.
Conclusion
Investing in a pre-owned yacht opens up a world of maritime adventure and luxury, providing a gateway to exploration and relaxation on the open seas. By adhering to these essential tips, you can navigate the journey with confidence and clarity. From defining your yachting goals to meticulous research, inspections, and professional advice, each step ensures that your pre-owned yacht investment is a rewarding endeavor that brings your seafaring dreams to life.