Venice is a charming destination that you're sure to be enthralled by, whether you're on a romantic break with your partner, there with friends or on a solo holiday. While the city has a wealth of great attractions, I think it really stands out for its intricate set of canals. In fact, it's impossible to escape seeing them while you're here!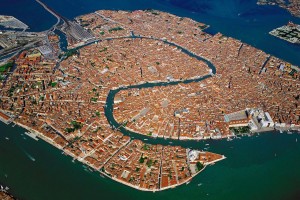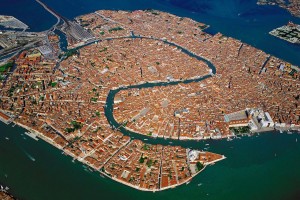 You see, the Italian city is built across more than 110 islands that are separated by a series of canals. Such is the presence of these waterways that it is often referred to as 'the floating city' and 'the city of canals', while many commentators believe it is quite simply one of the most beautiful places in the world.
I recently visited Venice after booking a holiday and found it to be a magical place, with the canals a definite highlight of my time here. What I found really interesting about them is that they effectively serve as the city's roads. Cars, vans, trucks and other four-wheel vehicles are banned from central Venice, with boats the main form of transportation for both people and goods.
Choosing to travel around on a boat, in my view, isn't just a convenient way to get about the city but it also enables you to see some of its most famous landmarks from a really unique perspective. Whether you choose to make your way along the canals by using one of the numerous water taxi services or hiring your own private gondola (which can be expensive, yet will add a real element of luxury to your break), I'm confident you'll find it an experience that will you cherish for a lifetime.
One canal that you simply must travel along is the Grand Canal (although the locals also refer to it as Canalazzo). As you might have guessed from its name, this waterway is rather large and measures more than 2.3 miles. It is lined with an array of historic buildings – the majority of which were constructed between the 13th and 18th centuries – and, as such, is a fantastic place to take in the local sights.
Among the landmarks that can be seen as you travel along the Grand Canal is Ca' d'Oro. This 15th century property was built in the Venetian Gothic style and, while it was originally the home of an aristocrat, it today contains a fantastic collection of art. Step inside the building and you'll have the opportunity to take in works by Flemish and Tuscan painters, as well as Renaissance-era statues.
Other sights to be seen while travelling along a boat include the Baroque-style Santa Maria di Nazareth Church and the Renaissance-style Palazzo Grimani, which features a stunning white facade.
Although meandering along the Grand Canal is a fantastic way to soak up the sights and sounds of Venice, it is by no means the only way to get about. Indeed, I recommend that you also wander around by foot. This gives you the chance to walk across some of the city's many bridges, the most famous of which is the Rialto Bridge. Built in 1591, this is among the city's most photographed landmarks and is often a meeting point for many visitors.
I also recommend you see the Bridge of Sighs. This 17th century overpass spans the Rio di Palazzo (which translates as Palace River in English), connecting the Doge Palace to the prison lying on the opposite side of the water.
It's certainly a beautiful bridge, but I think what really makes it interesting is the fact that nobody knows for certain where its name comes from. According to one story, if a couple kisses while passing under the bridge at sunset then they will have eternal love for each other, with the 'sighs' coming from tourists who are blown away by the overall romance of the whole scene.
If you're planning a holiday to Venice, let us know which landmarks you'd like to see by leaving a comment below. We'd love to hear from you!