Though many cities in many different countries of the world have spectacular nightlife scenes, few, if any, rival that of Istanbul's. Bars, pubs, clubs, restaurants, and other happening establishments dot the Turkish city's many streets and alleyways, some, of course, more popular than others. These nightlife establishments range from the affordable to the ultra-expensive, from the local to the tourist packed, from dives to the fanciest of fancy.
One club that sticks out, however, is Istanbul's Suada Club. But unlike many of the areas other nighttime attractions, the Suada Club is not actually located in Istanbul proper – instead, it makes its home on an island just off the shore. Yes, Suada Club is situated on its very own private island.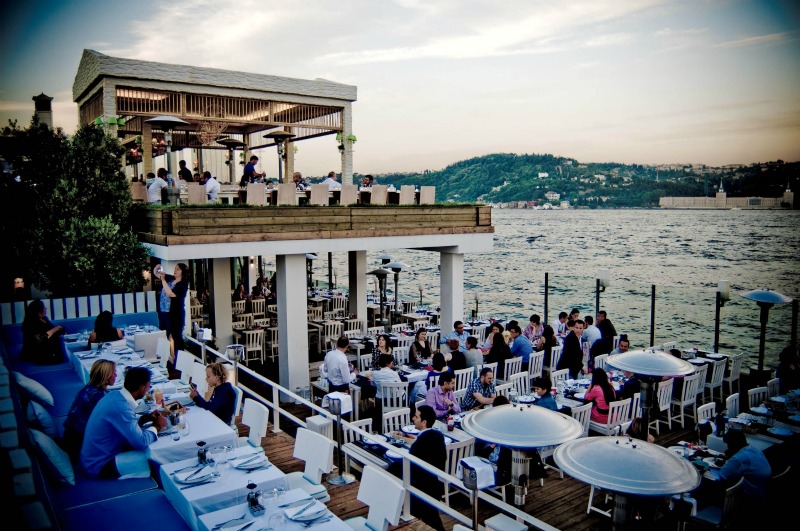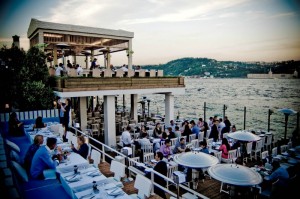 Suada Club History
The history of Suada Club is nearly as fascinating as spending a night or two at the club is fun. The island was actually a thank you gift from the Sultan Abdülaziz to Serkis Kalfa, the lead architect of the Ottoman Palace, in 1872. In later years, the island became a coal storehouse and a social/training facility for a sports club among many other things. Today, of course, it is home to the well-known Suada Club.
Suada Club Basics
When the Suada Club first opened its doors to the public, it quickly became the talk of town. Though the island it is on is not large, it definitely packs a hefty punch. Indeed the island is not really an island at all, at least not in the traditional sense. Rather it is a manmade floating island that is tethered firmly to a spot on the sea floor.
Visitors to the Suada Club will revel in its age-old beauty. The original three-story mansion still exists in parts and several modern buildings have popped up around its original site. Tourists can find over eight different restaurants and bars that round out the club atmosphere. In addition, an Olympic sized swimming pool is situated snuggly on the island, offering a refreshing place to take a late morning or early afternoon break from the beating sun.
Visiting The Suada Club
There truly are few places in the world as spectacular as Istanbul's Suada Club. If you are planning a trip to the city, then visiting it is a must, especially if you love to drink, dance, eat great food, and take in absolutely breathtaking sights. Though the Suada Club is located on an island, it can easily be reached by boat. Several private boats are launched from Kuruçe?me Park to the island every hour to offer visitors and tourists easy access.
Author Bio: Simon Dance has been professionally employed in the travel industry for over five years and is a tourism and business graduate.