If you are visiting Manhattan, here are the top things to do in Manhattan and everything else you need to know about New York City.
New York is there on the travel bucket list for everyone who is a city lover. It is called the city of dreams. Quite rightly named, New York is one of the most welcoming cities on earth. Manhattan is the most popular area in the city. There are many things to explore and many things to do in Manhattan. But before getting into that, let us find out how the city of dreams works for travelers.
Manhattan has something in store for everyone. Travelers from diverse cultures come here to explore. Researches have suggested that most of the travelers had to come back just for the sake of the beautiful city and its people. If you are traveling to New York, explore Manhattan to the fullest. You will have an experience of a lifetime. However, that will not be enough. You will feel the urge to come back again and again.
Where to stay in Manhattan
When you visit New York, it is quite obvious that you will be staying in Manhattan. Among all the districts of New York, Manhattan is most sought after among the travelers. Almost all the touristy sites are here in Manhattan. You can stay around midtown if you are Visiting New York for the first time. The Upper East Side is for a luxurious stay. All the high budget hotels are there. Or, at least most of them.
Soho and Lower East Side are for hipsters. If you want to enjoy freedom, here is where you must stay. However, many budget travelers go to Queens to stay with them. However, It is always advisable to stay in Manhattan.
Best Time to explore New York
New York is always crowded. You will never see a dull time over here. Manhattan is the heart of New York. Anyone who plans to visit New York tries to keep Manhattan as their base. However, from April to June, it is spring over here. Tourists are less during this time of the year. As a result, you will see fewer crowds in tourist areas.
New York, especially Manhattan, is the prettiest during November and December. It is the festive season here with Thanksgiving, Christmas, and New Year back to back. Manhattan dresses up like a fairy tale and is snow-covered during this time. Enjoy the festive season in New York. It is worth it.
Things to do in Manhattan
Manhattan is a dreamland for city lovers. No matter how many cities you have visited, New York will hold a special place. They say you cannot visit New York once. This is not an exaggeration. Especially Manhattan is obnoxiously beautiful. There are plenty of things to do in Manhattan. Most of the touristy places in New York are here. Even if you want to explore city life, Manhattan is the place. Wondering what to do in Manhattan? Here's everything you can do.
Bird's eye view of the city
Climb up the Empire State Building. It is a must-do activity in Manhattan. Add this immediately to the Manhattan things to do list. It is worth the climb. The tall sky scrapers beneath you will give you an out of the world experience. Feel like you are at the top of the world. You are almost there.
Travel along Brooklyn Bridge
Brooklyn Bridge is one of the most popular bridges in New York. If you are staying in Manhattan, you can take a cab to Brooklyn. You can also come back in the same cab. Brooklyn Bridge is the longest suspension bridge in the world. It has served as one of the most important bridges for the commuters. It is grand and overwhelming at the same time. Walking down the Brooklyn Bridge is one of the best things to do in Manhattan.
Visit the High Line
A 1.45-mile-long abandoned freight rail has been transformed into a public park, The High Line. It is an elevated park made in 2009. The High line is about 30 feet above the busy street. With a perfect blend of architecture and nature, the high line has become an important tourist spot. One must keep this in the things in Manhattan.
Picnic at Central Park
Keep a lazy morning in hand. Pick your picnic basket and head to Central Park. It is one of the most popular parks in New York. If you are wondering what to do in Manhattan on a lazy morning, here it is. Central Park is 693 acres of human-made garden. Central Park is full of fountains, monuments, arches, sculptures, and what not! In addition to that, the park has 21 playgrounds.
Visit the Cloisters and Fort Tyron Park
The city is full of parks and museums, on the four acres of land towards the north on Manhattan's Fort Tyron Park. You can cover both at the same time. The Met Cloisters is unmissable and is one of the most popular things to do in Manhattan. It is a part of the Metropolitan Museum of Art. This one is the only museum solely for Middle Age architecture and art. The side of the Hudson River situates it.
Whitney Museum of American Art
Manhattan is a cluster of museums. If you are noting down how many things to do in Manhattan, add this in. Whitney Museum of American art looks modern and chic from the outside. It is located on the upper east side. The museum displays Richard Avedon, Alexander Calder, Jean Michel Basquiat, and other eminent artists' work.
Visit Metropolitan Museum of Art
Would you miss visiting the cultural epicenter of New York at any given cost? No, right? Add this to the Manhattan things to do list as well. Thanks to the great exhibitions almost every other day, there is a fair chance that you will have a great experience there. The gothic style building near Central Park is one of the most popular tourist attractions.
Statue of Liberty
The statue of liberty is the iconic picture representing New York or even the United States of America. You cannot miss this at all. This should be on the top of the things to do in Manhattan list. Take a boat from Manhattan. It is situated about one mile south of Manhattan. They do not charge you for visiting Liberty Island. It would be best if you took the round-trip ferry ride, which will stop at Ellis Island.
Rockefeller Center
Rockefeller center is one of the most popular tourist destinations. If you visit during the holiday season, the famous Christmas tree will be well decorated. It is located in the heart of Manhattan. It is one of the most fun things to do in Manhattan if you visit your family.
Friends' corner
If you have loved watching friends, then a trip to New York is incomplete without visiting the famous house featured in the sitcom. It has become a famous tourist spot now. As a tribute to your childhood and teenage memories, do not miss this. Add this to your things to do in Manhattan list.
Things to avoid in Manhattan
Manhattan is the main hub of New York. Almost all the good things in New York are here in Manhattan. While there are many things to do in Manhattan, there are many things that you must not do. Do not be afraid to ask for directions. New Yorkers are pretty cordial. They will help you. Remember, New York is a busy city, and Manhattan is the busiest part of NYC. Roaming around the city streets is one of the be2st things to do in Manhattan. But do not stand in the middle of the sidewalk.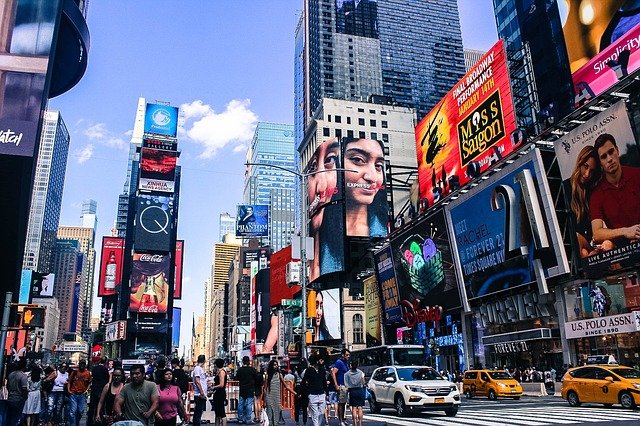 Manhattan is full of chain restaurants. Do not eat at any chain restaurants that you get at home. Instead, try and eat at some local eatery. It will be a much better experience. Do not fall for scams. There is a high chance that it may come to you. You will have to be a bit more careful while you are here.
Post COVID situation
The world has changed abruptly and thoroughly after the global crisis caused by COVID 19. The United States of America is one of the worst-hit countries. The crisis is still prevailing in the country. Therefore, plenty of Quarantine rules are in place. Anyone visiting New York must undergo a 14-days quarantine after arrival. Wearing a mask and sanitizing your hand regularly can keep you safe.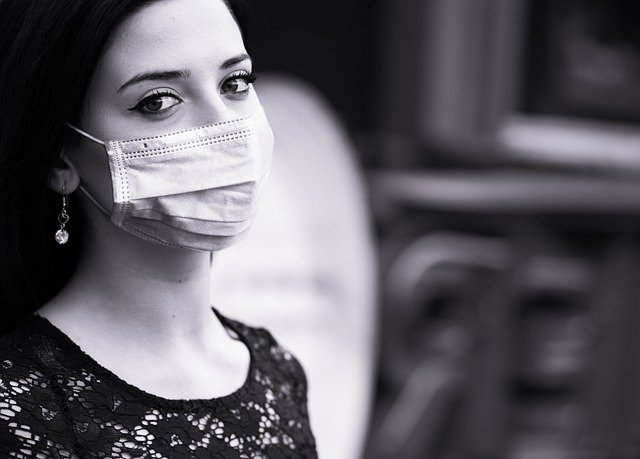 For international travelers, it is still a bit dicey. You will have to fill out the NYS Department of Health traveler health form. This is mandatory to avoid further transmission of the virus.
Travel Tips
Post-COVID travel has become even more complicated. Remember the following tips before you plan your next trip.
1. Be careful of what you are touching. As COVID spreads highly from the surface, avoid touching any surface exposed to public use.
2. Create a list of things that you may need while traveling. The list must include hand sanitizer, disposable masks, disinfectant wipes, tissues, etc.
3. Get a windows seat and remain seated throughout the journey. The research suggested that this reduced the chance of transmission of any virus.
4. Wipe the surroundings with disinfectant wipes after boarding or if you are sitting somewhere.
5. Put technology on use and avoid human contact as much as possible
End note
Now that you know almost everything about Traveling to New York City and things to do in Manhattan, what is holding you back? Pack your bags and head to the city of dreams. It is beautiful, and you are going to fall in love with the city of dreams.