Wales is one of the most picturesque component countries of mainland Britain. There are uncountable reasons for a traveler to want to come to Wales. Surreal castles, cozy lanes, all make Wales a must-visit place for all the fellow travelers.
At present, travel is a bit restricted due to the pandemic situation. However, with passing time, things are returning to normalcy. The travel restriction is still existing. After the vaccine is in place, it is expected to ease up. But travelers need to plan their trip beforehand. Wales has been one of the most popular destinations.
Wales has more than 400 castles to explore. Innumerable castles and gardens all around, heritage trains and the culture and people of Wales make the country so beautiful. There are many places to visit in Wales. Here is a complete guide to what to do in Wales.
Major cities of Wales
Each city in Wales has its own quality. Each of them is cultural and beautiful in their own way. The most important city of Wales is Cardiff. Cardiff is the United Kingdom's eleventh largest city and the capital city of Wales. It is the main center for commercial activities in Wales.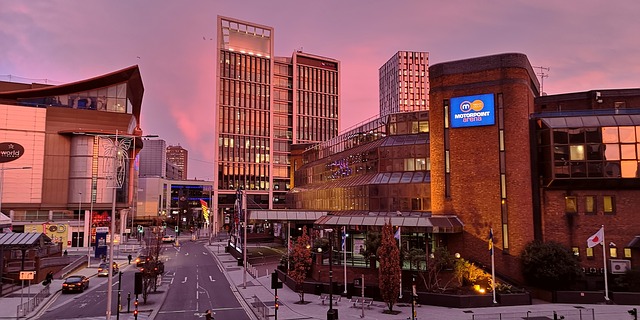 The other important cities are Newport, St Davis, Swansea, St Asaph, and Bangor. These six cities are the most important centers of culture, economy, and all other things. You can stay here in these cities and cover all the best places to visit in Wales easily. The uniqueness of each city will make you fall in love with Wales.
Best Time to visit Wales
The best thing about Wales is that it will welcome you at any time of the year. Wales is beautiful in its own way no matter what month it is. But if you ask me, summer is the best time to visit Wales. Most of the outdoor activities take place during that time of the year. To enjoy Wales's attraction to the fullest, summer is the best time to visit. If you want to enjoy the wildlife around Wales, you must come during spring.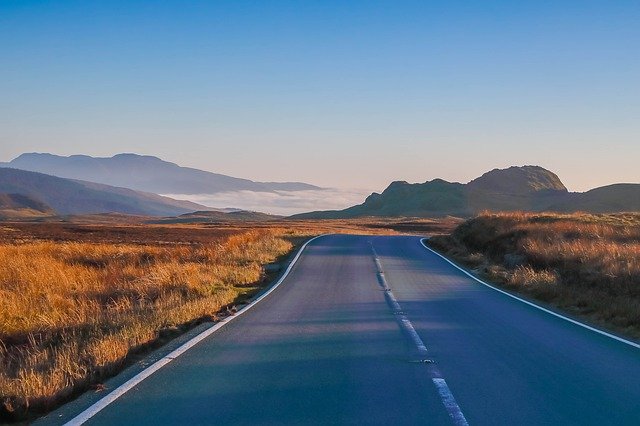 Top tourist attractions of Wales
Wales is full of surprises with stunning scenic beauties. Here are 10 top tourist destinations in Wales that you must visit.
Snowdonia National Park
Probably the first tourist spot of Wales that you came to know about. Snowdonia is the mesmerizing range of mountains situated in Gwynedd county. About 14 beautiful peaks accelerate the beauty of Snowdonia National Park. Most of the mountains are above 3000 feet. The highest is 3546-foot-tall Snowden.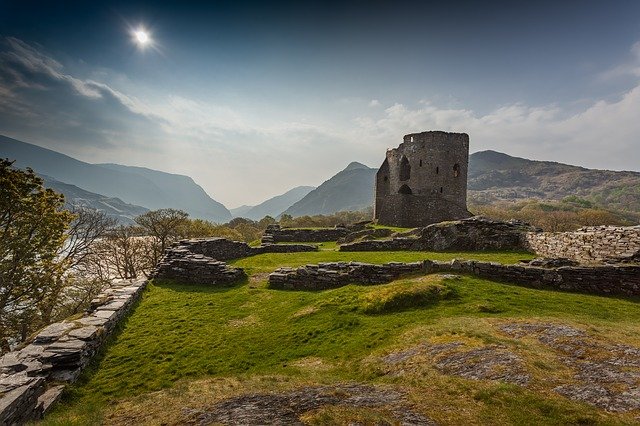 This region is one of the most popular places to visit in Wales. If you look for Wales tourist attractions, Snowdonia National Park is surely going to top the list.
There are many hiking destinations in and around this area. This makes the place one of the most sought-after tourist destinations of the United Kingdom. Apart from hiking, climbing, mountain biking, horse riding is also available here.
Cardiff castle and national museum
Among all the castles that Wales boasts of, this one is one of the most beautiful castles. Cardiff Castle was built more than 1000 years ago. It is one of the most popular things to see in Wales. The State Apartments will give you an idea of the life inside the castle over the years.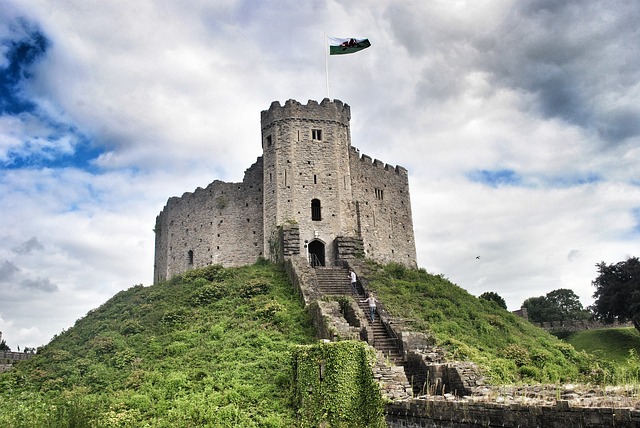 The fantastically preserved Banqueting hall is also a must-see attraction of the castle. The medieval murals and fireplaces are intriguing at their best. While you are visiting Cardiff Castle, make some time for the museum as well.
Brecon Beacon's National Park
Brecon Beacon's National Park is definitely one of the best places to visit in Wales. It is bordered by two different Black mountains. To the west is the one where River Usk starts its journey. To the east is the one with wild ponies.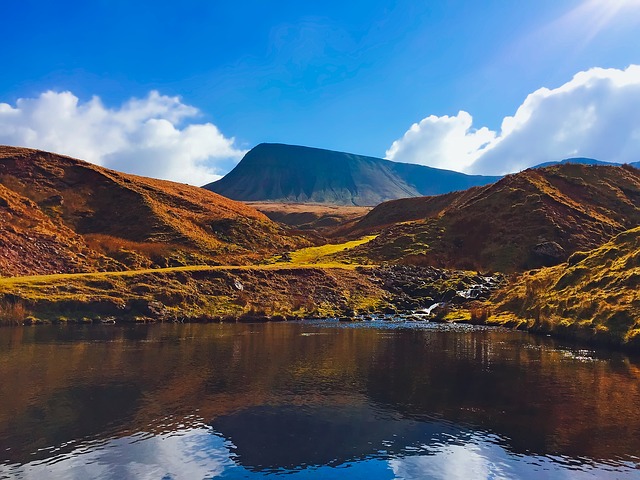 The mountains are within 1000 feet. There are many parks and caves to explore. Make sure you do not miss them at any cost. Henrhyd Falls at Coelbren is one of the most famous ones. You also can visit the Big Pit National Coal Museum.
Horse riding, mountain biking, canoeing, fishing, climbing, camping are the most exciting activities to do in this region.
Devil's bridge
About 12 miles from Aberystwyth, a seaside town is Devil's bridge. It is a splendid bridge stacked on top of each other. The oldest one was built in the 11th century and the newest one was built in 1901. They are built across the Rheidol gorge.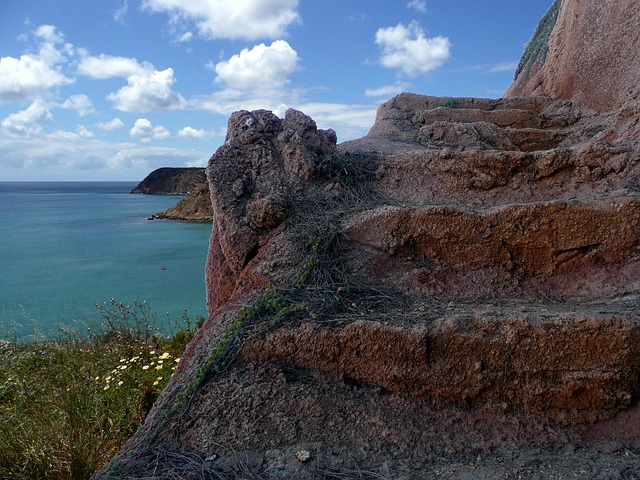 If you want to enjoy nature's beauty a bit more, take a trail to the bottom. It is known as Falls Nature Trail. It is a trail that will take you down. However, that means, on your way back you will have to hike up a steep slope. Jacob's ladder will take you to the oldest bridge. The view from there is just unmissable.
Hafod Estate
It is very close to the Devil's bridge. If you are visiting Devil's bridge, keep some time for Hafod estate as well. It is 200 acres of woodlands, restored for tourists to explore. A pleasant hike is guaranteed. If you are interested in hiking and exploring trails, Hafod Estate is perfect for you.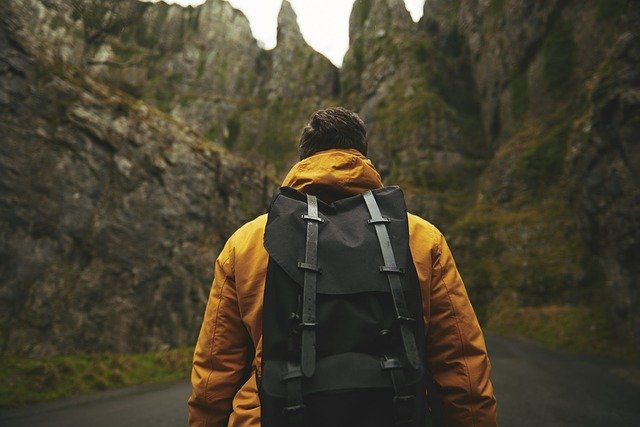 Some travelers fall in love with this place and end up spending a lazy day or two over here in Hafod estate. Hawthorn cottage offers tourists to stay back for a vacation. The experience will be unforgettable.
Heritage rail tour
Visiting Wales is incomplete without the heritage rail tour. Wales was once famous for its coal mining. It used to be well connected through a narrow railway track. These tracks are now major tourist attractions. There are about 10 heritage railway tracks.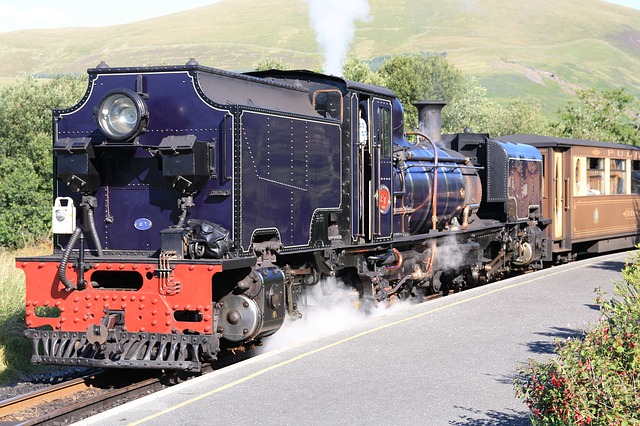 These tracks connect most of the most popular places in Wales. One can easily avail of any of the heritage railway tracks. 14 mile-long Ffestiniog Railway is the most popular one running through Snowdonia National Park
Caernarfon Castle
It was built by King Edward 1 for the Prince of Wales. It has 13 towers and two gates and is one of the largest fortifications of Wales. With the royal heritage to boast, Caernarfon castle is one of the most visited castles here. It is one of the most preserved medieval castles of Europe.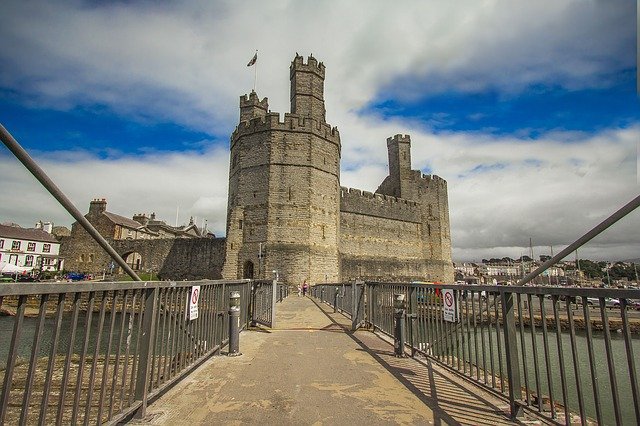 Prembrokshire Coast National Park
To the west of Wales, along the Pembrokeshire coast, the national park is one of the best places to visit in Wales. The national park was established in 1952. Along with Snowdonia and Brecon Beacon, Pembrokeshire Coast National Park is a wonder-filled national park. It has water on three sides. Enjoy the serenity of the national park with a picturesque view.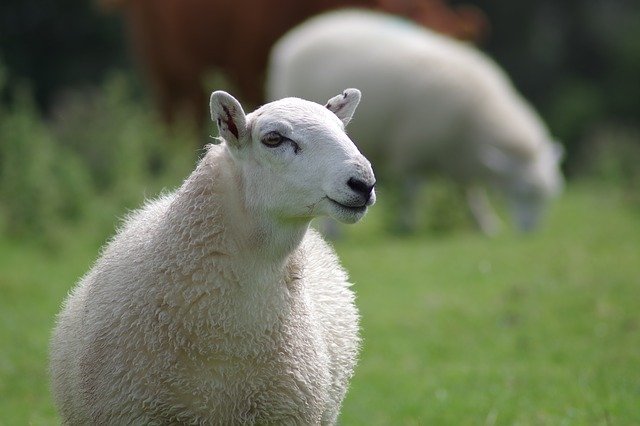 Conwy Castle
The north coast of Wales is crowned with Conwy Castle. The small town of Conwy is very close to Manchester. The beautiful medieval castle will blow your mind away. The annual Pirate Weekend is one of the best times to visit Conwy. It takes place in the month of June. Conwy is one of the best places to visit in North Wales.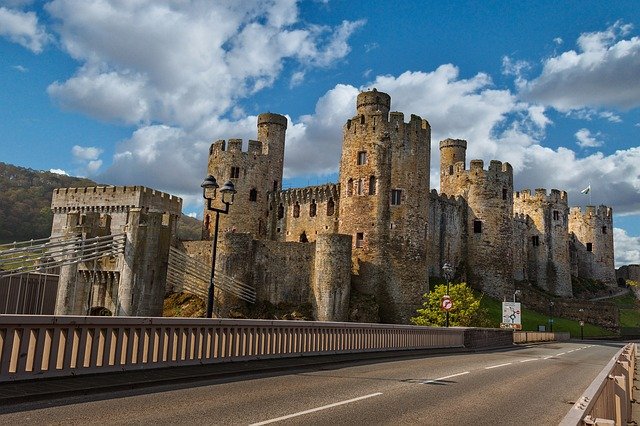 Bodnant Garden
Bodnant Garden is undoubtedly one of the best gardens in Britain. It is national trust property. The McLaren family had built the garden over many years and generations. If you are in colors, visit the garden during the blooming season to experience the ultimate beauty.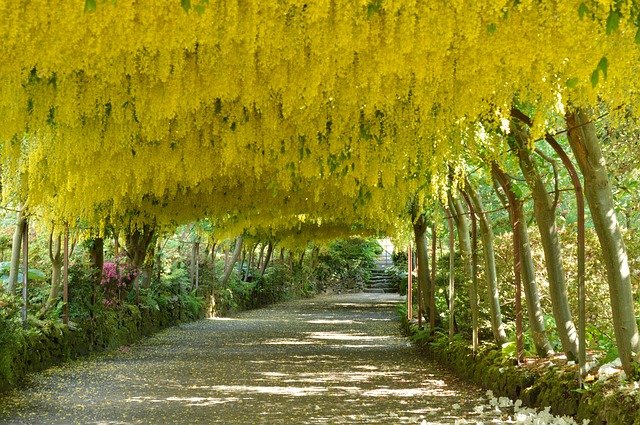 Anglesey
Probably the most instagrammable location of Wales, Anglesey is another must-visit Wales tourist attraction. It is separated from the mainland by the Menai Strait. The Menai suspension bridge is a hot touristy place. The Holy Island, Salt Island, South Stack Lighthouse are remarkable places to visit in Wales. The town with the longest name is located here, Llanfairpwllgwyngyllgogerychwyrndrobwllllandysiliogogogoch.
Local mode of transport
Public transport in Wales is very well connected. Train, buses, bikes, planes are in abundance.
The train journey is definitely one of the most appreciated ones. It is filled with scenic beauty. It connects important places to visit in Wales, that are, Chepstow, Newport, Cardiff, Swansea, and others.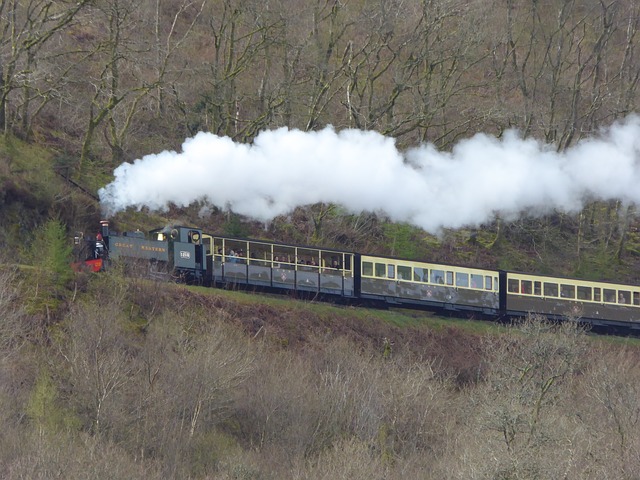 There are several long-distance bus services that you can avail. Apart from these many of the tourist spots can be covered by walking and on a bicycle.
What to eat in Wales
Cawl is the Welsh national dish. Welsh cuisine has an authentic flavor to it. Dishes like Welsh rarebit, bara brith, Glamorgan sausages, Welsh cakes make the best of welsh dishes. Wales carries a huge history of food weaved in their culture. Drink some beer along with these traditional food dishes, it is pure heaven!
There are many variations in different regions of Wales. However, the Gower peninsula has a distinctive difference when it comes to food. Due to lack of transport, it has a different food habit than the rest of Wales. Whitepot and pumpkins are common in the Gower peninsula and not in the rest of Wales.
Essentials to pack
Visiting Wales is not at all challenging when it comes to packing. Carry your regular clothes and winter wear, depending on the time of visit. Carry the toiletries that you would want to carry. Edibles are widely available in Wales; you need not carry them along. Umbrella and raincoat are must for your trip to Wales. Carry masks and sanitizer along given the COVID situation we are into. Pack your daily medicines if you have any.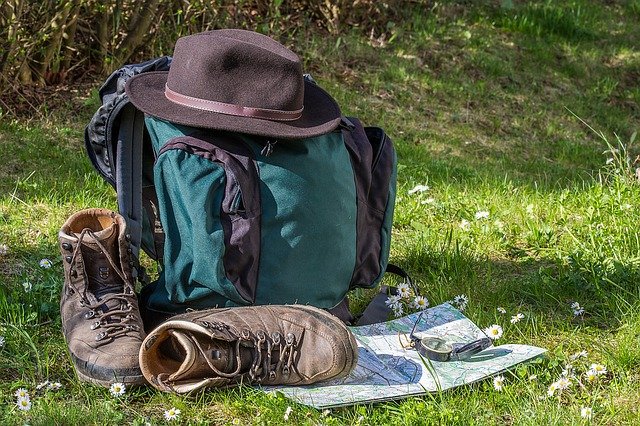 COVID situation in Wales
The UK has been one of the most affected countries with a lot of new cases of Coronavirus. So, there are a lot of travel restrictions right now. However, once the travel restrictions are lifted, Wales will again come back to normalcy in no time. It will be a good time to travel again.
Frequently asked question
How travel friendly is Wales?
Welsh is the most hospitable kind. If you are a solo traveler or a first-time traveler to Wales, it will be absolutely comfortable. Wales is travel friendly and one of the safest place to visit.
What is the prettiest part of Wales?
The coastline is the prettiest part of Wales. It is a cool country to visit for a vacation. Especially the coastlines are stunningly beautiful. It has some of the best beaches in the world. The co-existence of mountains and coast along the coastline make it so picturesque.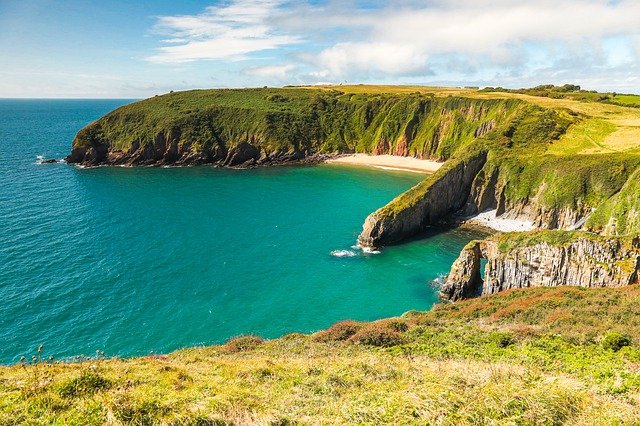 What is the most visited place in Wales?
Wales is quite popular among fellow travelers with a love to explore the world. The most visited places of Wales are Snowdonia National Park, Cardiff Castle, Conwy Castle, Brecon Beacons national park, Hafod estate. However, the most visited place in Wales in the heritage rail journey.
Where can I go for a weekend in Wales?
Looking for a weekend trip to Wales, there are plenty of options ready for you. You can visit Cardiff on a weekend trip. If you are looking for more of a natural getaway, Brecon Beacons National Park will be a treat to your eyes. Gower Peninsula is also another option for a weekend trip to Wales.
Where can I go for a day out in South Wales?
There is plenty of things to do in South Wales. If you are looking for a day out, visit Cardiff Castle. If medieval structure and architecture excite you, Cardiff Castle will be the best choice for a day out in South Wales. The other options are Rock UK, Infinity Trampoline Park, Raglan Farm Park, Treasure trails, etc.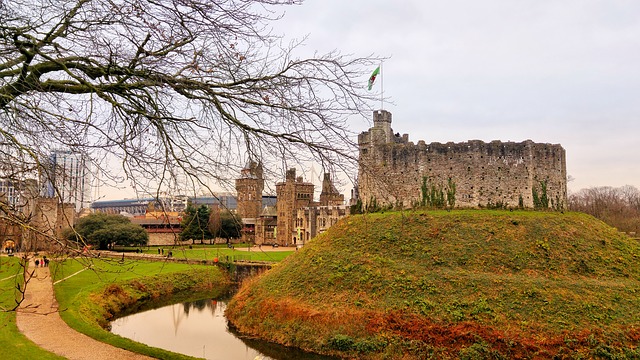 How safe is Wales for solo female travelers?
Welsh people are known as one of the friendliest kinds. They are helpful and very respectful towards women. The crime rate in Wales is one of the lowest in the world. One of the least in the world for the crime on women. They respect travelers quite a lot. Moreover, if you a solo female traveler, be rest assured you are visiting one of the safest places on earth.
Is Wales too expensive?
Wales is decently expensive. But if you are a budget traveler, you can definitely travel cheap. You will have to plan your trip and do the budget beforehand.
How many days will be good enough for a Wales tour?
If you ask us, the Wales tour will be complete in about 5 days or so. Covering the whole of Wales will not be possible in less than 5 days.