Thailand is one of the most preferred tourist locations in the world. One can easily spend a lifetime, here in Thailand. You will fall short of days on your Thailand vacation, no matter how long the itinerary assures. That is why they say, one trip is not enough to completely soak into the beauty of Thailand.
A happening nightlife to soothing beaches, Thailand has everything to offer you. The ruins of ancient kingdoms tell you the history that the small piece of land bears. The jungles echo the sound of nature. Your Thailand vacation will be full of surprises. Thailand has a unique culinary skill that is induced within its people and culture. Thai food is something to die for. The best part is, all these you get without draining out a lot, Thailand is best for budget travelers as well.
Best Time to visit
You can plan a Thailand Vacation any time of the year. But most of the travelers advise going between November and April. The temperature, around those months, ranges from 29 degrees to 34 degrees centigrade. The sky remains more or less clear and pours less during these months. The heat is unbearable from April onwards and the rainy season starts from June. Thailand weather is pleasant during the tourist season.

Currency
Thailand is one of the cheapest travel destinations in the world. One Thai Baht equals to 0.032 Unites States Dollar. Thailand hotels are also very cheap. Even if you choose one of the luxurious ones, it will not hurt your pocket much. The streets are full of Thailand food that you must try and is also quite pocket friendly. If you are into shopping, have some space in your luggage, you will find a lot to buy and still stay within your budget.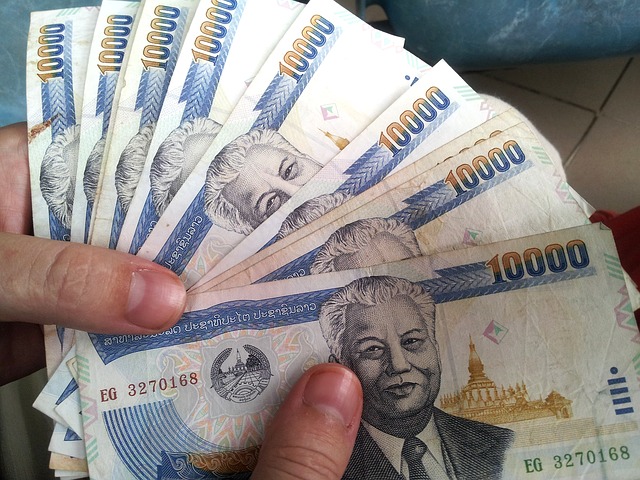 Visa
Thailand Tourism welcomes all travelers with a big heart. Since a huge part of the economy depends on tourism, it is easy to get a visa. However, if you are a United States citizen, it will be easier for you. You will just need to show a return ticket and the immigration desk will allow you to stay for 30 days. You will not require a special Thailand visa. Your passport should be valid for at least 6 months.
Cities to visit
Thailand has a bag full of options for you. It becomes quite an issue to pick the cities. Bangkok is the capital city. Some of the popular cities are Pattaya, Phuket, Chiang Mai, Mueang Chiang Rai. For some serene days by the beach, you can choose Krabi, Chalong. If you are a mountain person, visit Chiang Dao. It is a hidden gem of Thailand, visit before a whole bunch of tourists discover it and make it crowded. Thailand cities have a common character of welcoming everyone, you will feel at home and people will make you love the country more. The popular cities are more crowded. Thailand population is not that huge as other Asian countries but you will see a bit of crowd during the tourist season.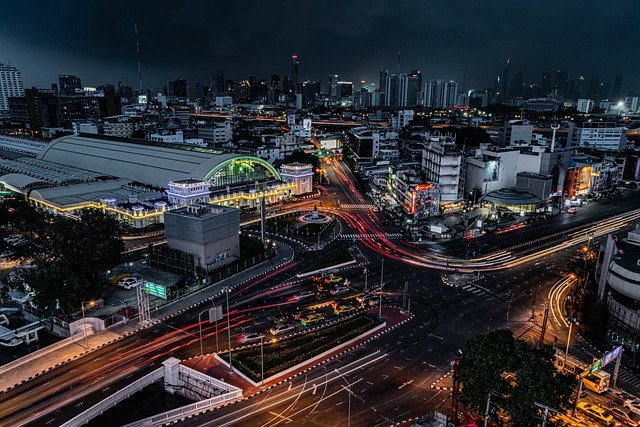 Things to do
It can be pretty hectic for you to plan your trip without having the fear of missing out. We understand that. Trust us when we say, we all have been there while planning our Thailand holidays. But do not worry anymore, we are here to make a list of the must-do things in your Thailand vacation.
Temple Hopping
There are many ancient temples here in Thailand. The unique architectural sites, the history of these places will engulf your mind. The most sacred site of Thailand is Wat Phra Kaew. IT is also known as the Temple of Emerald Buddha. Wat Phra Kaew is the grandest temple of the country. Emerald Buddha is said to have been found back in 1434. The popular belief of the locals is that they found the Emerald Buddha after a bolt of lightning struck a temple in Chiang Rai. No one is allowed to touch except for the King of Thailand.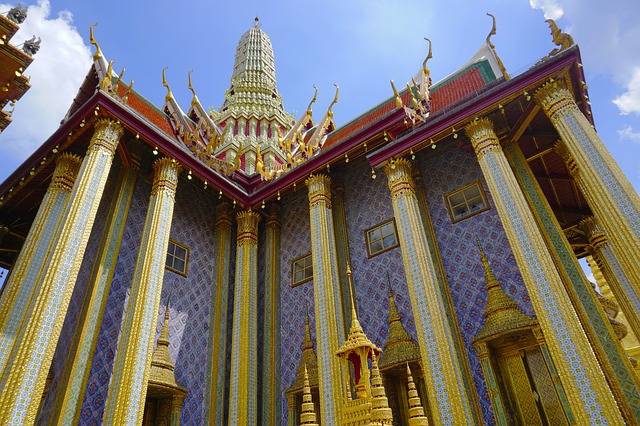 The other temples where you must go are Wat Pho and Wat Arun. Wat Pho or Temple of Reclining Buddha and Wat Arun or Temple of Dawn, are all situated nearby. You can cover them all in a day if you wish to. It is important to dress properly on the day of temple hopping. Cover your shoulder and knees to avoid buying not-so-pretty pajama pants from outside the temple.
Full Moon Party
Ko Phangan is a party hub. Thailand Vacation is incomplete without the experience of a crazy party. Probably you are already aware of the Full Moon Party. Not just a Full Moon Party, you can choose from half and new moon parties as well. If you stay for a longer period, you will catch any of these.
Full Moon Party is one of the most obvious things to do in Ko Phangan. Plan your travel itinerary according to the moon schedule and experience a Full Moon Party. If you are into UV paints, neon lights, and drinks, you will have an experience of a lifetime.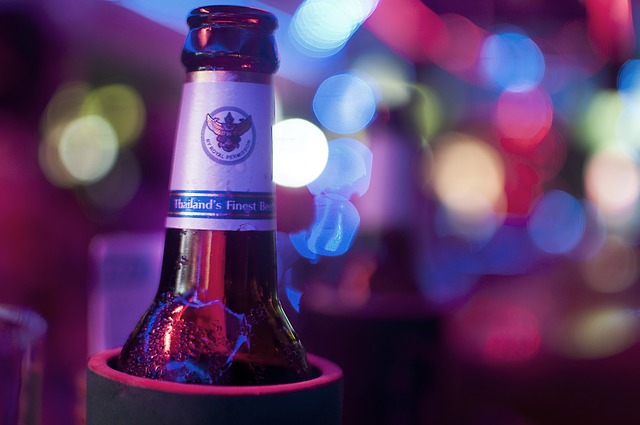 The party has free entry. You just need to set a budget on alcohol and UV paints. Drink till you drop or spill the paint all over, yet the party will be quite a budget-friendly crazy experience. Thailand nightlife is astounding.
Jungle Trekking
If you are more into adventure, you may try some trek routes. Most of the trek routes are on the northern side. You can try out routes from Chiang Mai. You will fall in love with jungles and Thai wildlife. Many travelers are not into touristy places. Many prefer quiet getaways. Thai jungles are detached from the modern flashy life. If you are like one of them who prefer secluded spots rather than busy areas, you might want to try some jungle trek.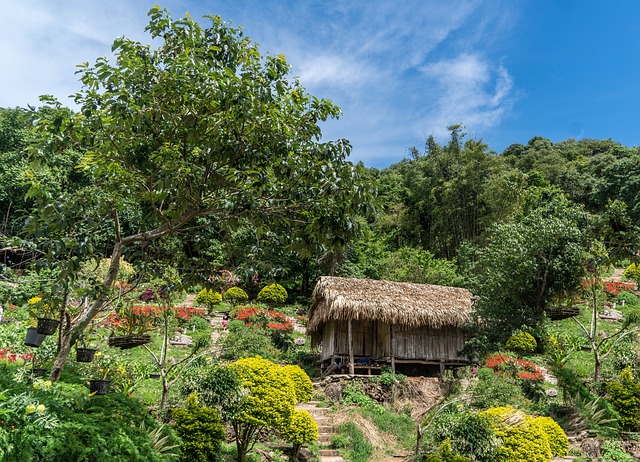 You will need to carry hiking boots and a few mosquito repellents. It is advisable to carry basic medicine along, in case you need them. Jungles treks are quite safe and locals are very friendly, feel free to talk to the locals, if they can understand your sign language at all.
Eat Good food
Food is one of the best parts of Thailand Vacation. Thailand is called a foodie's paradise. We wouldn't deny that. Try the street food wherever you can. I believe food has a direct connection to your heart. Probably this is the reason why travelers keep coming back to the beautiful country.
There are a few Thai dishes that you must try. Som Tam, Tom Yum Goong, Pla Pao, Boat Noodles, Pad Ka Prao are just to name a few. Thailand food is filled with the country's heritage and culture. Each dish bears a history. Keep a day for trying out the dishes that you want to taste.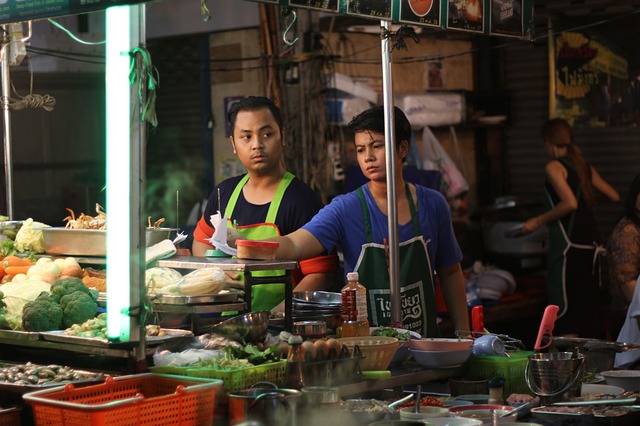 The food is very cheap. A noodle dish will cost you a dollar or so. If you want to go to a fancier restaurant, you might have to spend a little more. But if you ask me, would encourage you to try local street food.
Explore Ko Tarutao National Park
Longing to go to a lonely beach? Probably many would never think of a secluded beach in Thailand. Every year, Thailand is filled with tourists from different countries. Thailand beaches are always full of tourists. But, do not worry, Ko Tarutao National Park is one such place where you can find solace.
This island used to be a prison, once upon a time. Not it is a tourist spot. But not many people come down. If you like adventure, you should keep Ko Tarutao National Park in your plan.
Cycle around, hike a little, and spot the wildlife, here at Ko Tarutao National Park. Explore the cave through mangroves. This part of the Thai experience will be different from all others
Float and shop
Among all the floating markets, this one has my heart. This is one of the biggest and it the most famous one. The innumerable boats go up and downstream throughout the day. They sell all kinds of fruits and foods. Many years ago, the locals used to live there like this. Though it is a tourist spot now, it gives a real feel of how the lives were back then.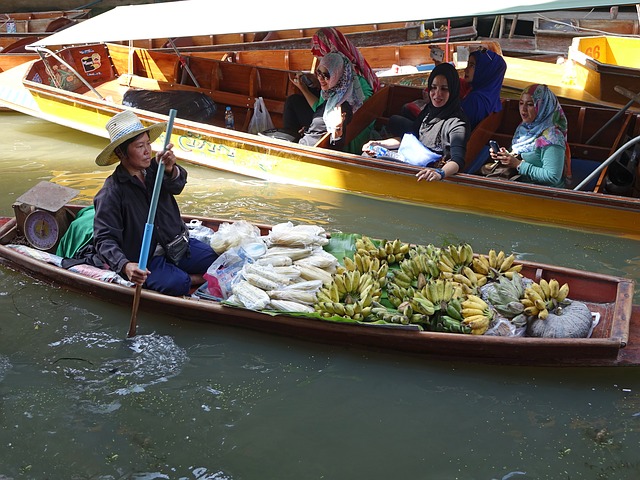 Damnoen Saduak Floating Market is just about 100 km away from Bangkok. The time for travel is worth the experience.
Water sports at Ko Phi Phi
Ko Phi Phi is a stunning island in Krabi that you cannot miss even if you are on the shortest trip to Thailand. This is one of the most beautiful beaches that you will ever experience. Clearwater and natural environment will take your breath for a moment. Famous Hollywood movies, The Beach, brought popularity.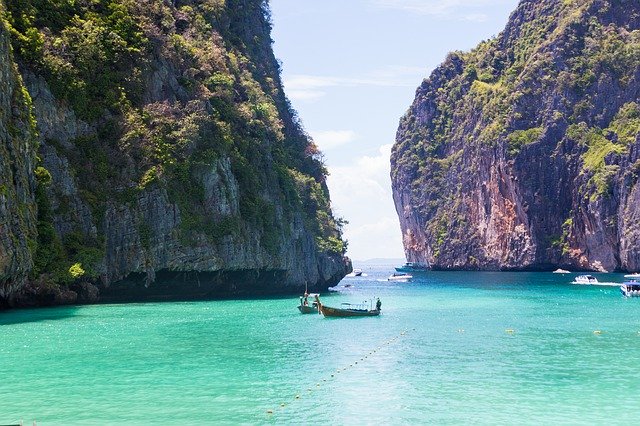 Water sports are also in abundance over here in Ko Phi Phi. Diving is one of the most popular activities in Phi Phi. Go for snorkeling to watch the amazing aquatic animals. For a bit more adventure, you can give the rock climbing a try. Viking cave is another unmissable site of Phi Phi. It got its name from the paintings on the eastern and southern walls of the cave.
Explore Night Bazaar
A one-kilometer stretch, filled with shops, tourists, and tuk-tuk, that's Chiang Mai Night Bazaar for you. The market starts working from dusk to midnight. The night bazaar is a shopper's paradise. The market is famous for its copy products, almost all the designer items are available here. All are budget-friendly and of course fake.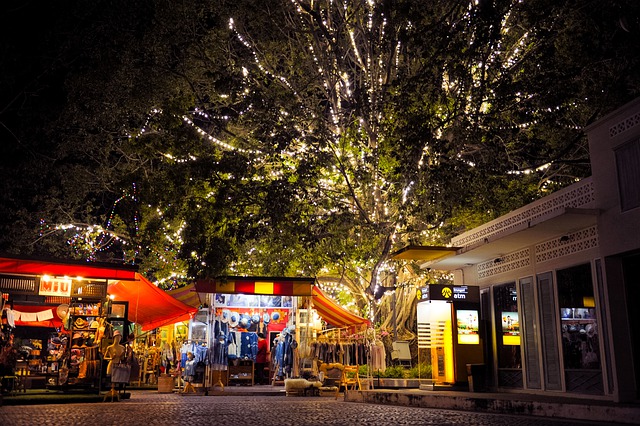 One of the best things about the market is that it remains even during the offseason. So whenever you plan your Thailand Vacation, Chiang Mai Night Bazaar will welcome you with open hands.
Explore White and Black temples of Chiang Rai
Chiang Rai's heaven and hell, the White Temple, and Blackhouse are the two splendid architectural examples. The White Temple is looking silvery-white from outside, however, the inside has a lot of surprises for you in-store. We could have spoilt it for you by giving a description. But that will just cut a bit of excitement down. White Temple is just about 15 Kilometres away from the central location of the city. Thai artist Chalermchai Kositpipat's wonderful piece of art is full of symbolism.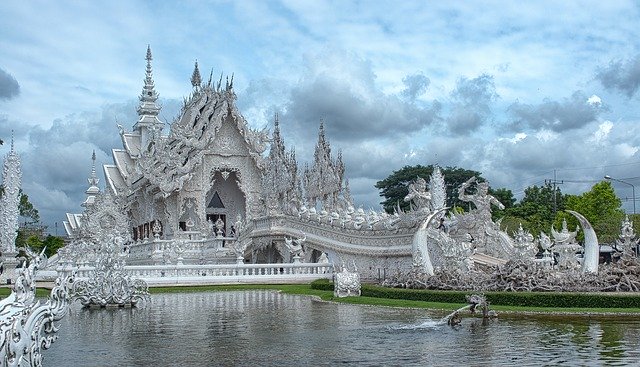 About 35 minutes' drive from Chiang Rai will take you to the Black House. It was known as Baan Daam Museum. It is called a black house because the artist, Thawan Duchanee built this place with black paintings, buildings, and installation.
They are called heaven and hell because of the visual difference. However, both artists have a similar outlook on their creation. The White Temple has quite a lot of creepy installments, whereas the Black House has a holy look to it.
Party at Phuket
Phuket is known for its amazing party scenes, beaches, and waterfalls. Though it is an island province, it is connected with the mainland by two bridges. The party scene happens in almost every other beach.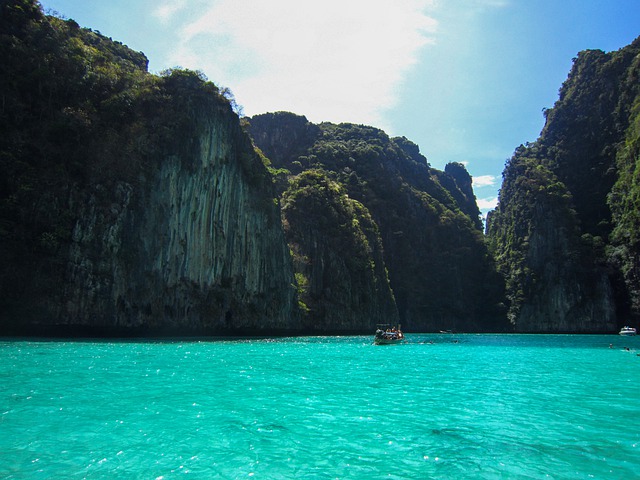 Patong is most famous among the party-goers. There are many pubs, bars, and restaurants, and all these stay open till late at night. Phuket is safe and easy to travel for solo travelers as well. Phuket is located between Bangkok and Singapore. It is called the party capital of Asia!
Thailand is one of the most preferred tourist destinations. You will fall in love with the people, their culture, their life, but even a month will not be enough for you to get the whole of it. They say, one trip is not enough. You will say the same on the last day of Thailand Vacation. So, don't wait, book your tickets to Thailand, enjoy the surreal beauty and soak into the Thai dreams. You will love it.