When we think about France, the first name that comes to our mind is Paris. And, why won't it? Located in northern central France, it is one of the most stunning and popular tourist spots in the world. Most people want to visit the city at least once in their lifetime. But many of them get puzzled while planning the trip regarding when to visit it. In this piece, we will inform you about the best time to visit Paris. So, read on.
Best Time to Visit Paris
High season
March-August is considered the high season here. If you desire to sightseeing and enjoy amazing festivals hosted in the city, this is the ideal time. These 6 months are perfect to experience the city in all its glory because of its pleasant weather. However, the place would be crowded and prices very high. So, if you're on a tight budget, you might want to skip this season.
Shoulder season
The time between September and November is known as the shoulder season in Paris. The weather remains cool and the clouds a bit heavier. So, you're likely to face rain sometimes. During this time, the crowd begins to thin. Thus, it is a great time to enjoy less crowded lodges with reduced prices.
Low season
December-February is regarded as the low season here. During this time, the weather stays wet and cold. Plus, you'd also witness snowfall. FYI, the snow normally clears in 1-2 days. So it won't be a problem. In fact, the snow increases the beauty of the city. But still, many people like to avoid this season. As a result, the crowd and the prices are very low. Thus, it could be the best time to visit Paris for a budget trip.
Spring (March-May)
Spring is an unsure time in this city. It's because the weather has subtle changes throughout the day. The days are quite warm, while the nights are a lot cooler. FYI, the temperature stays around 19°C high and 4°C low this time. The closer it gets towards May, the warmness of the weather increases. While rains occur frequently, the streets get dry as fast as they get wet. During this time, the days are long and pleasant. Therefore, you gain more time to spend outdoors. It is truly the best time to visit Paris provided that you're okay with the crowd and price boost.
It is the time to enjoy outdoor sports. You can also go to watch the famous French Open around the 3rd week of May. But before that, there is the chance to witness the Paris Marathon where thousands of Parisians run over 26 miles. You can take part in outdoor picnics as well because of the nice and warm weather. And, it's a known fact that there's no shortage of picnic gardens in the city. Another great highlight of this season is Foire du Trône – a huge and the oldest funfair in France. Here, we will get everything from rides to food to fireworks. So, you're bound to spend some memorable time.
Remember that while it's ideal for a fun-filled trip, spring is an immensely popular time here. So, you better book in advance and expect high prices.
Summer (June-August)
Summer is very comfy and inviting in this city. The temperature remains around 24°C high and 13°C low this time. Plus, the days are bright, sunny, and long. So, it is perfect for exploring the city and absorbing the beauty the City of Light has to offer. You would feel a vibe of festivity around you. It's because exams get finished this time, and both young people and families flood the streets. However, you're likely to encounter thunderstorms sometimes. Hence, it's best to pack your clothes accordingly.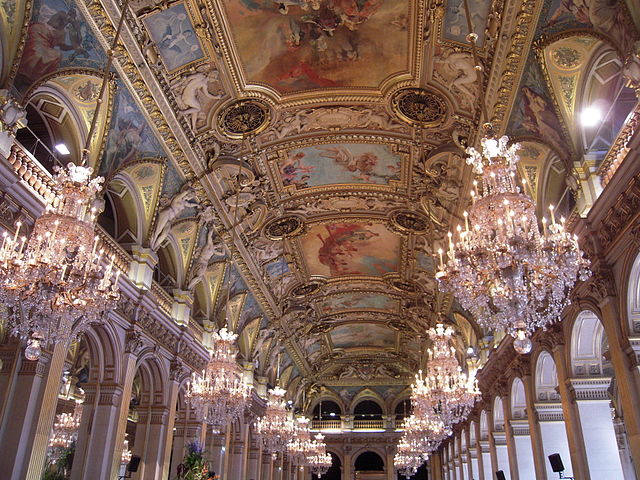 The summer of Paris is known for welcoming summer with its Tropical Carnival. During this time, the whole city comes out on the roads to enjoy. Thus, one of the best possible things for you to do during summer is to take part in this carnival. Also, if you adore music, you can go to Solidays, and We Love Green Festivals. For your info, both these fests are linked to social causes. Fête de la Musique (World Music Day) is another wonderful festival you can enjoy here. Plus, if you're a movie buff, you'd love the carefully curated films at the La Villette Outdoor Movie Theatre.
Nonetheless, all this fun and festivity comes at a price. As it's a very popular time, summer makes both crowd and prices very high. So, you got to expect long queues and costly stuff everywhere.
Winter (December-February)
Leaves start falling from the trees as winter sets in. The average temperature stays from 8°C high and 2°C low. During this time, you could no longer experience bright, sunny days. And, both days and nights are cold. The daylight remains only for a short while, with the sun going down around 5 pm every day. Also, the city witnesses snowfalls and thin blankets of snow in winter. Such blankets of snow make the city look stunning.
There is so much to do in Paris in winter. You can literally spend hours strolling about the streets. You'd be mesmerized looking at the stunning window displays of popular departmental stores like Printemps, Galeries Lafayette, etc. You can also go ice skating in the short-term ice rinks scattered around the city. Interestingly, you can even skate on the 1st floor of the Eiffel Tower. Apart from that, you'd find numerous Christmas markets where you can enjoy seeing people's activities and sip some wine. Or, you can go to the famous Fashion Week. In short, you'd never run out of things to do here in winter.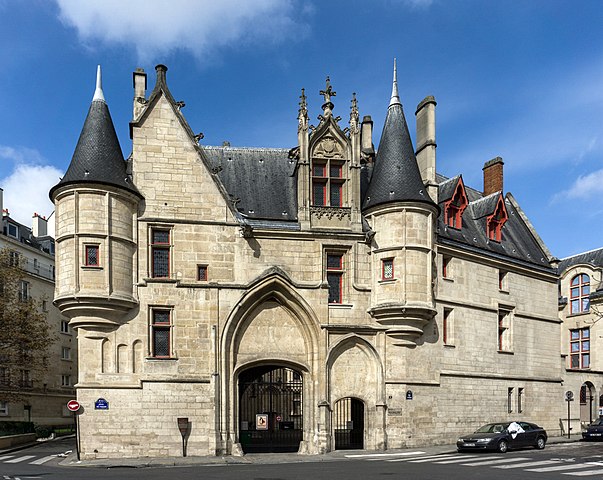 Keep in mind that most people prefer not to visit this city during winter. Hence, you could get the best deals at the lowest prices. So, winter is the best time to visit Paris if you're looking for cheap prices and tranquility.
Best time to visit Paris for holidays and festivals 
It's vital to know about the holidays and festivals that occur in the City of Light. Doing so will help you pl3aqan your trip more efficiently. Let us see sports events. Paris Marathon is held in April, while the French Open and Tour de France begin in May and July respectively.
The iconic Fête de la Musique occurs in summer – on June 21 and the Bastille Day on July 14. Other events during this time include La Nuit des Musées, Paris Plages, and so on. Also, the end of September sees the beginning of the famous Paris Jazz Festival.
For stylish tourists, there is the famous Fashion Week happening twice a year. The Paris Fashion Week for spring styles happens in fall (late September). And, the Fashion Week for fall styles happens in late winter (February).
Lastly, the November end and the whole of December see the streets light up and holiday markets popping up. Among the best Christmas markets in the city are Hôtel de Ville, Saint Germain des Prés, etc. These markets operate from mid-December to the start of January. Also, on January 6, the Feast of Epiphany takes place. Here, you can purchase the gallete des rois (king cake) all over Paris.
When should you avoid visiting Paris?
Besides deciding the best time to visit Paris, it's important to know the worst time too. Honestly, there is no "worst" time to visit this city and it all depends on your personal preference. Parisian weather gets quite cold in early winter (December-early January) and rainy in early spring (March-early April). So, locals don't really like these months. However, you can still have a memorable trip if you pack your dresses accordingly. Also, if you're okay with the heat of summertime (June-August), you can enjoy its parks, gardens, and events across the city.
Conclusion
As you can see, the best time to visit Parisvaries from person to person. It all depends on your preferences, budget, and many other factors. So identify your needs, go through our article carefully, and then plan your trip accordingly. Happy journey!
Frequently Asked Questions:
Is Paris expensive?
Yes, besides being one of the most popular tourist spots in the world, it is also one of the costliest. But, budget travelers don't need to worry as there are plenty of cheap ways to enjoy here.
What is the cheapest time to go to Paris?
Early December-February is considered to be the cheapest time to go to the City of Lights. It's because these months are regarded as the low season here and the majority of travelers like to avoid them.
How many days should you stay in Paris?
Well, it is hard to answer how many days one should stay in this city. It completely depends upon the preferences of the travelers. But, to get a solid Paris experience, we recommend you to stay here for at least 4-5 days.