Unknown to most, Chicago is home to the best Mexican food in the world – even better than Mexico. This may be a tough concept to swallow for many, but it is true. How does Chicago have the best Mexican food in the world? There are several reasons. The city of Chicago alone has over 3 million residents. Of those, 750,000 of them are of Mexican decent. That's not even counting the additional 1 million Mexicans in the suburbs.
With such a high Mexican population, Chicago has no need for those all-inclusive shitty Tex-Mex restaurants claiming to be "authentic Mexican food" like all the other cities in the world. While there are still plenty of shitty Tex-Mex restaurants, most only concentrate on a specific region of Mexico while still having a few Americanized classics like nachos and burritos. Aside from regional concentration, Chicago also has the 2nd largest availability of fresh, high-quality ingredients from all over the world next to New York City. Fuck New York! Chicago's Mexican food scene also reaches outside of the box with non-traditional food and other regional takes on their cuisine from other places in the US.
Regional Cuisine: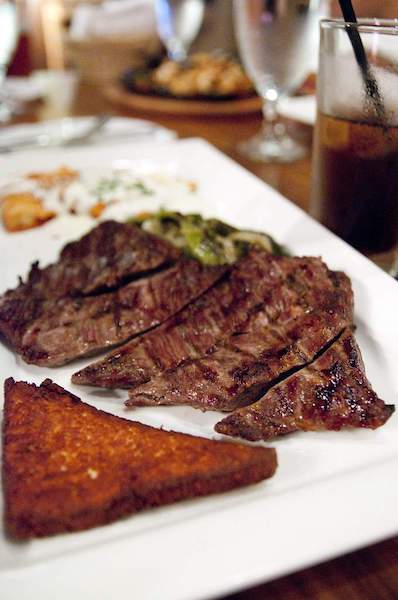 Nuevo Leon in Chicago's Pilsen neighborhood is a prime example of regional Mexican cuisine. It also happens to be the #1 rated sit-down Mexican restaurant in the entire world. No matter what time of day, there is always a line out the door and down 18th Street. Nuevo Leon's food is inherent of the state of Nuevo Leon in central Mexico – home to the city of Monterrey. Everything is made completely from scratch and cooked in lard like real Mexican food should be. Tortillas are made in-house and also sold in packs at the front counter. Half of their menu includes Monterrey-specific regional foods while ¼ has Mexican favorites like enchiladas and the other ¼ is your basic Tex-Mex food. This is not the type of place where you order a bunch of stupid tacos and burritos because they won't be that great. Take a walk on the wild side and order their regional specialties. It will be the best you will find anywhere.
Maya del Sol in the near-west suburb of Oak Park is another great example of regional Mexican food in Chicago. Maya del Sol serves a large selection of southern Mexican dishes along with a few spins on traditional Mexican food. Southern Mexican cuisine is one not commonly found at Mexican restaurants, which makes this place somewhat unique. Mayan cuisine is very gritty, simplistic, and not very appealing to the eye. Maya del Sol's preparation takes an otherwise unattractive regional cuisine and turns it into something beautiful and more delicious than anything found in Mexico.
New Age Mexican Cuisine:
Chef Rick Bayless is one of the most famous chefs in the US, and founder of Frontera Grill – the top rated new age Mexican restaurant in the world. Bayless is a culinary genious. He spent several years in Mexico and Chicago's Pilsen neighborhood learning all about traditional mexican cuisine. With the knowledge he gained from working alongside Mexico and Chicago's top Mexican chefs, he added a new age, fine dining spin on traditional Mexican. He takes traditional ingredients and recipes and combines them with modern-day ingredients and methods.
Adaptations of other Mexican-American cuisines:
De Cero Taqueria in Chicago's West Loop neighborhood is an example of taking Mexican-American regional specialties from other places in the US and doing it better. After all, California is the land of fruits and nuts. They don't know anything about food. De Cero features California-style tacos done right. If you aren't familiar with California-style tacos, they are usually made from non-traditional meats like duck confit, panko-crusted tilapia, braised lamb, and chipotle braised beef. Instead of the usual cilantro, lime, and onion, they use new age toppings like pickled red onions, cucumber crema, slaw, and radishes. These tacos are truly unique to California's culinary scene, but Chicago does it better. Sorry California, but maybe you should just stick with your fruits and nuts.
About the author:
Harrison Jones is the author and webmaster at the Chicagoland Food Blog and Bizarre Foods of the World. He is an internet marketing strategist by day, Chicago culinary, history, and culture writer by night. You can follow him on Twitter @hgjones2.