Vancouver is a beautiful coastal city located in British Columbia, Canada. It's known for its vibrant cultural scene, delicious cuisine, and stunning natural environment. The city has something for everyone, whether you're an outdoor enthusiast, culture lover, or foodie. In this article, we'll be sharing some of the best activities to enjoy in Vancouver, such as kayaking in Deep Cove or browsing the unique shops in Gastown. Whether you're staying for a short or long time, Vancouver is sure to leave you with unforgettable memories.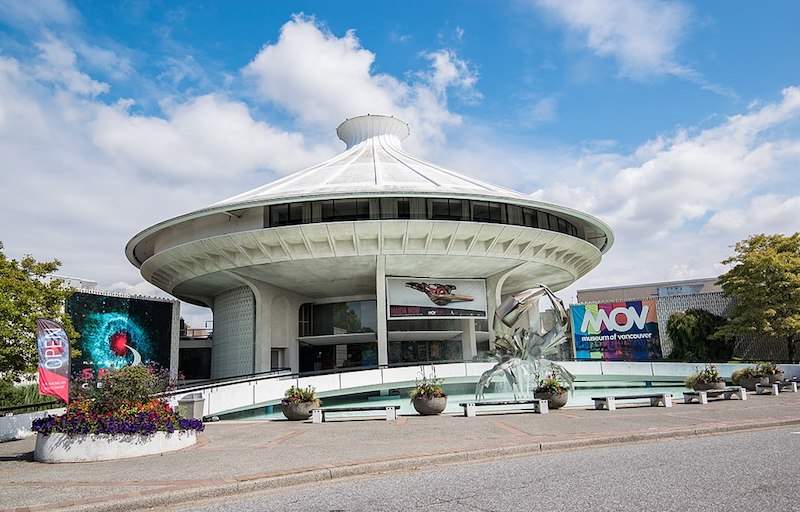 1. Explore Anthropology at the Museum of Vancouver
If you want to understand the history and culture of Vancouver, a great place to start is at the Museum of Anthropology at the University of British Columbia. The museum showcases a large collection of both ancient and modern Aboriginal artwork, giving visitors an insight into the city's 10,000-year history. It's one of the best ways to learn more about the city's roots and its relationship with other cultures around the world. Visiting this museum should certainly be at the top of your list for things to do in Vancouver.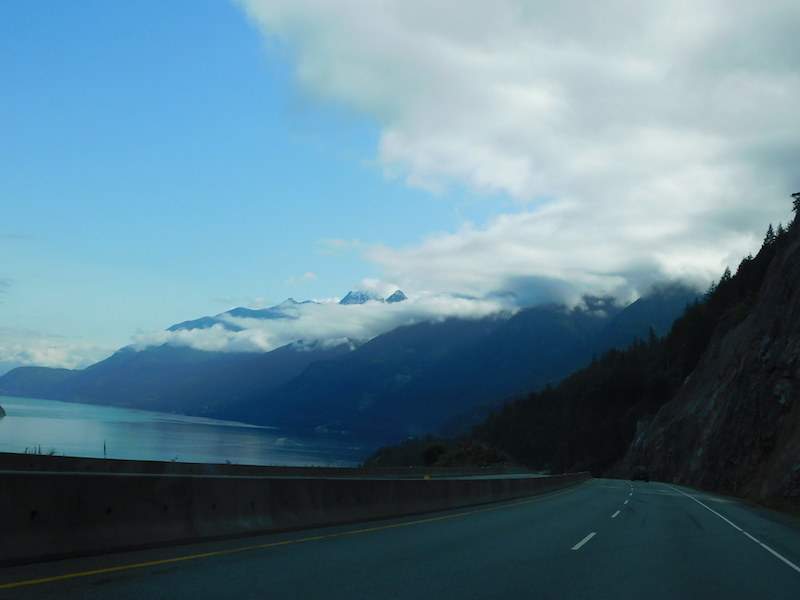 2. Discover Scenic Views on the Sea-to-Sky Highway Drive
Looking to explore Vancouver? Start with the Sea-to-Sky corridor – one of the most visually stunning drives in the world. The 1.5 hour long journey will take you from downtown Vancouver to the renowned ski town of Whistler, complete with waterfalls, gorgeous vistas, cultural center, and even a suspension bridge! Make sure to gas up your rental car and bring snacks and your camera – this is an experience you don't want to miss out on!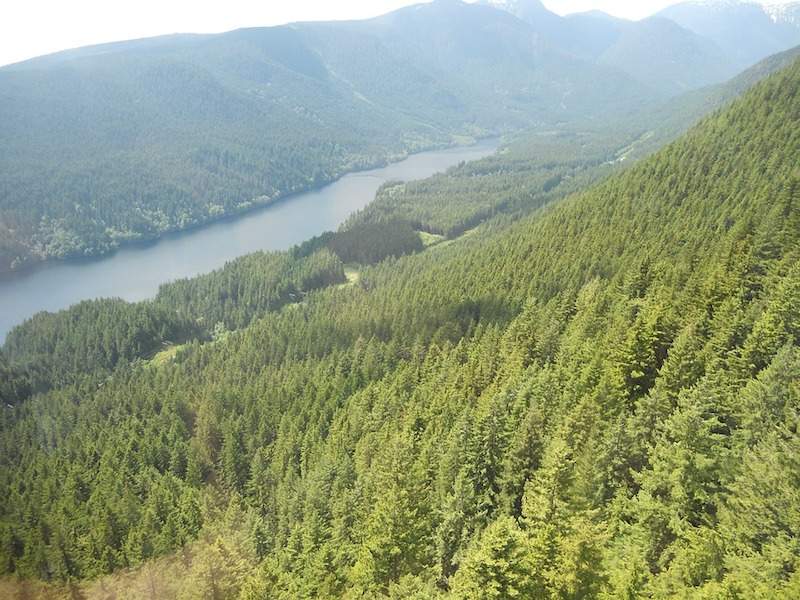 3. Challenge Yourself with the Grouse Grind Hike
Vancouver is a great destination for outdoor adventurers looking for a challenge. The Grouse Grind, nicknamed "Mother Nature's Staircase", is one of the city's most popular attractions. It is an 850-meter hike through the alpine to Grouse Mountain where hikers are rewarded with breathtaking views of the city. After conquering the mountain, hikers can relax and enjoy a scenic ride down on the Grouse Gondola.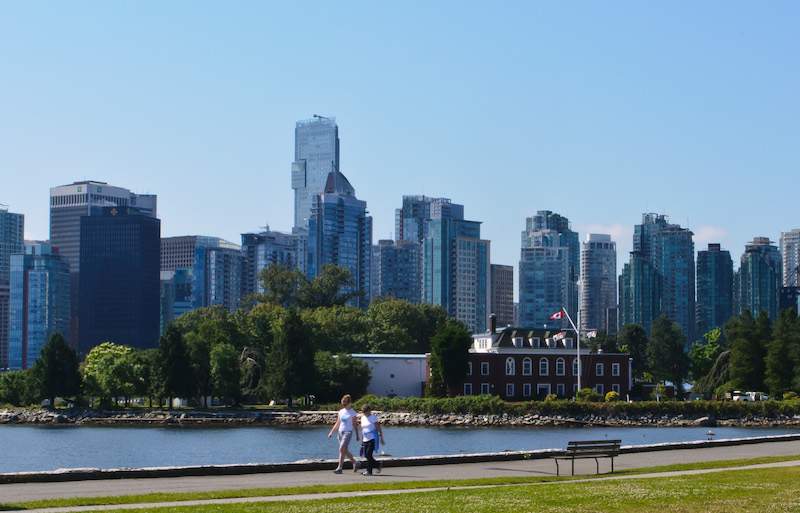 4. Cycle Through Nature in Stanley Park
Looking for fun in Vancouver? Look no further than Stanley Park – recently voted the world's best park by Trip Advisor! Here you can bike or walk around old growth forests, learn about ancient Aboriginal village sites, lay out on the beach, enjoy the rose garden, and even observe wildlife such as sea lions and Pacific dolphins. Visitors can rent bikes at the base of Denman Street to fully explore all that Stanley Park has to offer!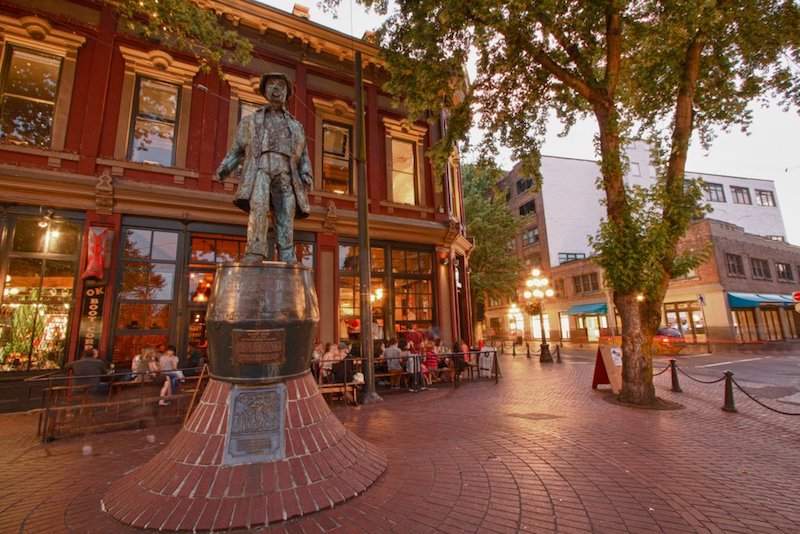 5. Shop Until You Drop in Gastown
Vancouver is a vibrant city full of exciting things to do! Visit Gastown, the birthplace of Vancouver proper, for chic lofts, unique restaurants and boutiques. Explore some of the galleries on Water Street or grab souvenirs from any one of the Canadiana stores. Don't forget to take in some of Canada's rich history while you're at it. With so much to see and do, Vancouver is sure to leave you with plenty of unforgettable memories!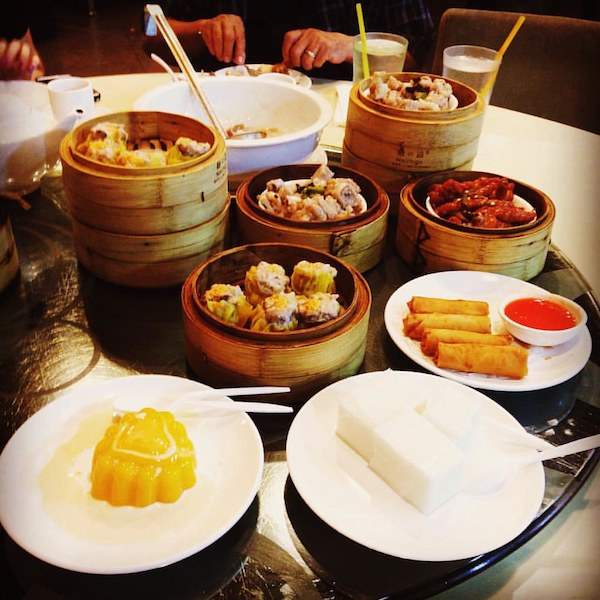 6. Savor Authentic Cuisine in Chinatown's Dim Sum Restaurants
Vancouver has plenty to see and do! To get a full experience at the city, visit Chinatown. It's Canada's oldest and largest Chinatown district and is situated in between the Financial District and Gastown. Here you can find unique shops, markets, and outstanding dim sum restaurants. Make sure to prepare for Dim Sum on Sunday when multi-generational families come to enjoy great food and conversation.
7. Find Your Zen
Are you in Vancouver and looking for something exciting to do? Check out the beautiful Dr. Sun Yat Sen Chinese Gardens, located in Chinatown! This breathtakingly unique garden has been constructed with traditional hand-crafted methods, complete with courtyards and meandering brooks that exude a sense of contentment and tranquility that comes from the influence of Confucianism and Buddhism.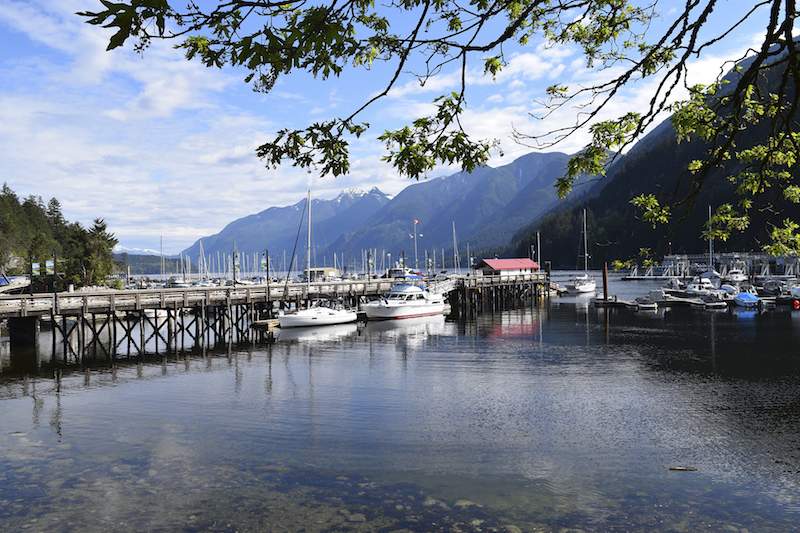 8. Kayak Through the Scenic Deep Cove
For an unbeatable outdoor experience, consider taking a kayak trip in Deep Cove, Vancouver. This serene area is surrounded by lush vegetation and offers visitors the chance to observe local wildlife up close as they explore the tranquil Indian Arm fjord. With calm waters and fascinating creatures to explore, a kayak excursion is one of the top things to do for nature-lovers looking for adventure in British Columbia's vibrant capital!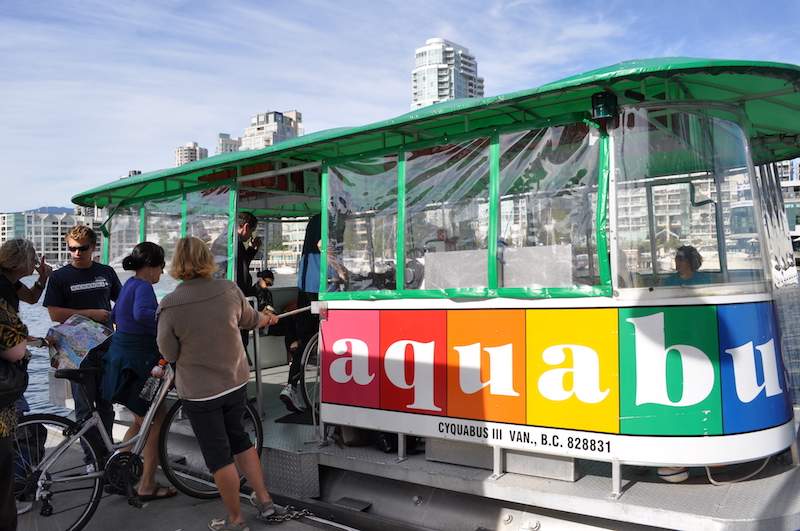 9. Explore Granville Island by Aquabus
Vancouver is a vibrant and exciting city full of things to do! One must-see destination is Granville Island, which isn't an island but rather a peninsula. It's transformed from an industrial area to a cultural hub, filled with markets selling organic produce, specialty teas, gourmet chocolates, street performers, and much more. Whether you're visiting for the day or spending longer in the city, Granville Island should not be missed!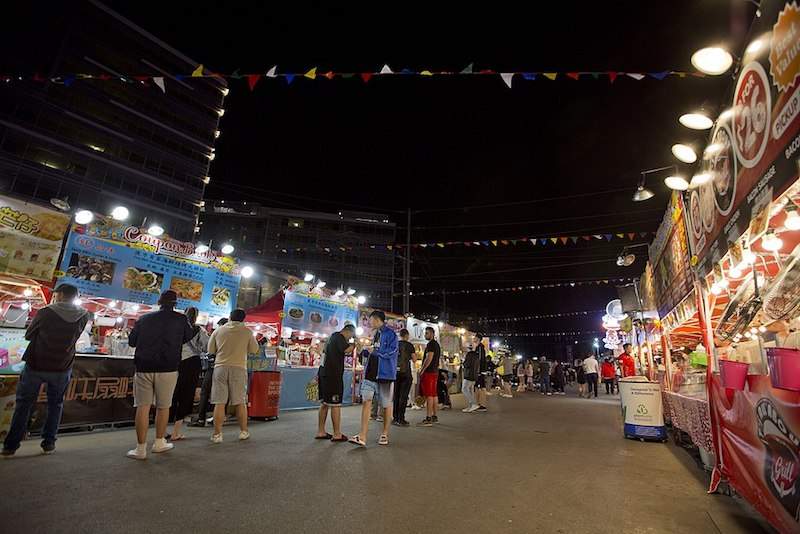 10. Experience the Excitement of Richmond Night Market
Are you in Vancouver this summer and looking for things to do? If so, the Richmond Market is a great option for sightseeing. One of the city's most popular markets, Richmond boasts an impressive variety of trinkets, food options, art displays, and more. It's sure to be an enjoyable experience!
11. Indulge in Vancouver's Culinary Delights on a Foodie Tour
Are you in Vancouver or planning a trip there? There is no shortage of fun things to do in the city, especially when it comes to food. From sushi to farm-to-table dining, this city has got it all. Take a foodie tour and explore the diverse culinary influences and craft beer and wine industry that Vancouver is known for. Treat yourself to a delicious day of exploring the unique flavors that make up the city's culinary scene!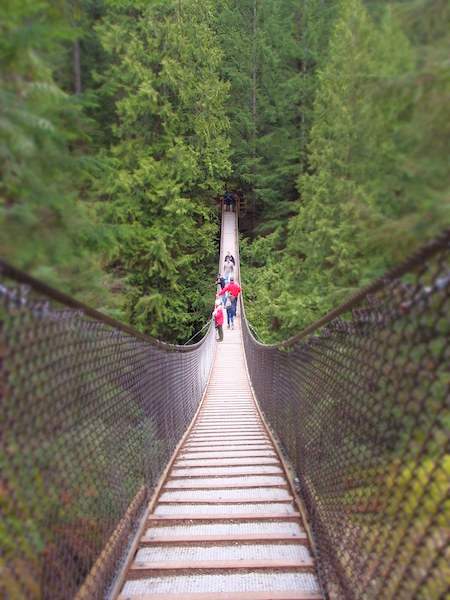 12. Hike through Nature's Beauty in Lynn Canyon
If you're wondering what to do in Vancouver, look no further than Lynn Canyon Park. This 100 year-old park is home to stunning hiking trails, swimming holes, and waterfalls — not to mention the iconic suspension bridge that's 50 meters high! While similar structures can get crowded and expensive, this one is enjoyed mostly by locals and it's free of charge. Make sure to check it out while you are in Vancouver!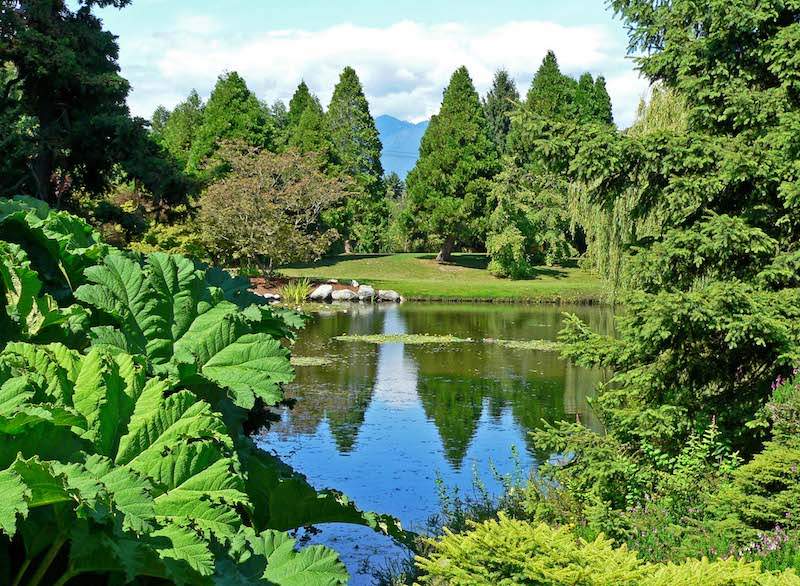 13. Stroll through the Stunning VanDusen Botanical Garden
Visiting Vancouver? Be sure to add a visit to the Van Dusen Botanical Gardens to your list of must-dos. With 22 acres of beautifully manicured gardens and grounds, it's the perfect place to explore and enjoy a day in nature. Whether you're looking for a romantic spot for a picnic or an educational experience, this garden offers something for every type of visitor. Stroll along Laburnum Walk or take time to appreciate the delightful fragrances wafting through this little piece of paradise on earth!
14. Catch a Live Show at the Iconic Commodore Ballroom
Vancouver is a great destination for all music lovers. From outdoor festivals to intimate shows, it's a city filled with live music of all genres. One of the most iconic venues in the city is the Commodore Ballroom, which has seen many big names grace its stage since the 1920s – from Sammy Davis Jr to Lady Gaga. It's also known for offering affordable tickets and its relaxing atmosphere.
15. Cheer for the Vancouver Canucks at a Hockey Game
Visiting Vancouver? Take a night to cheer on the Vancouver Canucks in a thrilling NHL hockey match! The Canucks are playing between October and April, so if you're lucky enough to be in town at that time, it is an absolute must-do. Hockey is such an ingrained part of Canadian culture, meaning cheering along with the roaring crowds of locals can't be beaten!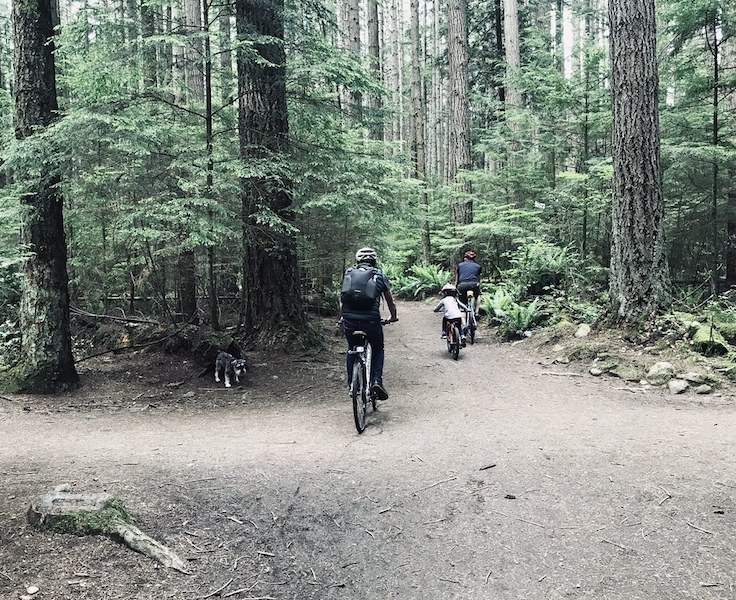 16. Go for a Refreshing Run in Pacific Spirit Park
Are you looking for something to do in Vancouver? Pacific Spirit Regional Park is the perfect destination! With 874 hectares of lush forest, there are plenty of trails to explore. The 10km perimeter trail is great for visitors who want a longer hike or just to meander through the park. Even better, parts of the park are off-leash and dog friendly, so grab your furry friend and get exploring!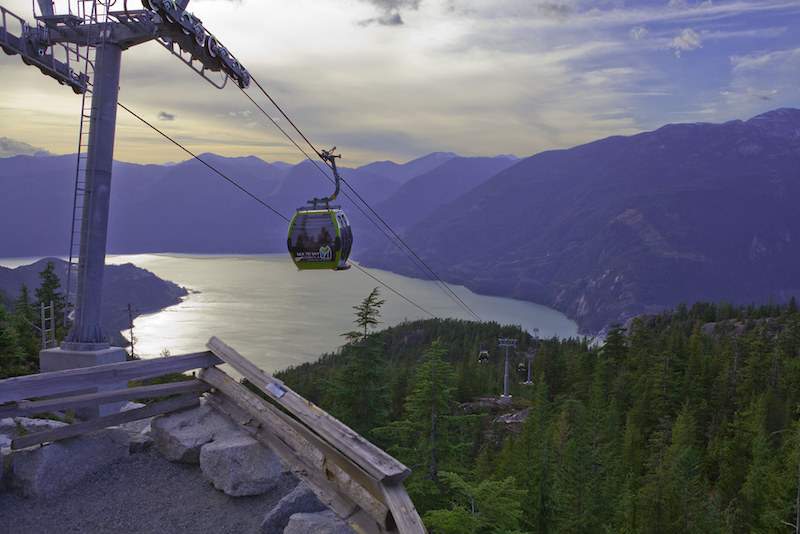 17. See Breathtaking Views from the Sea-to-Sky Gondola
Vancouver is full of endless activities to explore and enjoy. Whether you're looking to take in views of the expansive mountain range above, or meander along the vibrant turquoise waters below, there are plenty of things to do in Vancouver. The Sea-to-Sky Gondola and Sky Pilot Suspension bridge are two popular adventures for visitors to take part in, giving breathtaking viewpoints and lasting memories of your trip here!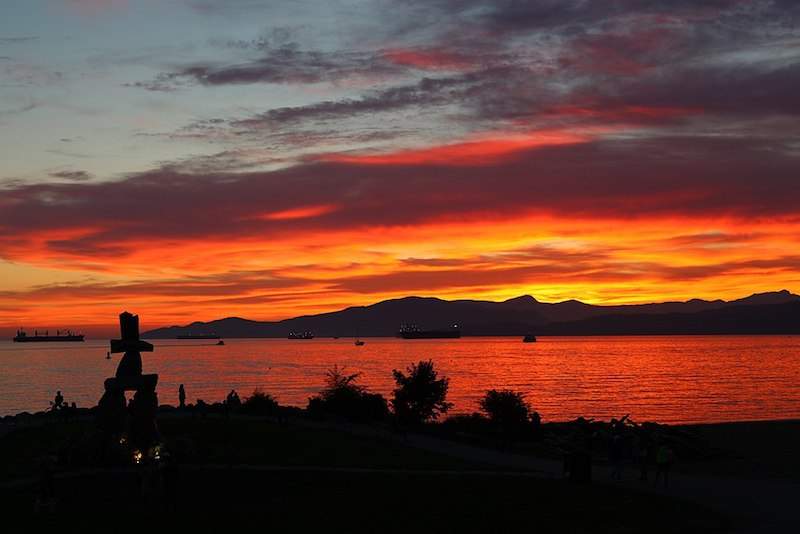 18. Watch a Mesmerizing Sunset at English Bay
Visiting Vancouver? Make sure to check out the West End neighborhood! Home to Stanley Park and endless seaside views, it's become a mecca for tourists and locals alike. When hunger hits, head on down Denman Street for some great food and drinks. Then grab a spot on the beach at English Bay and enjoy the incredible sunset display!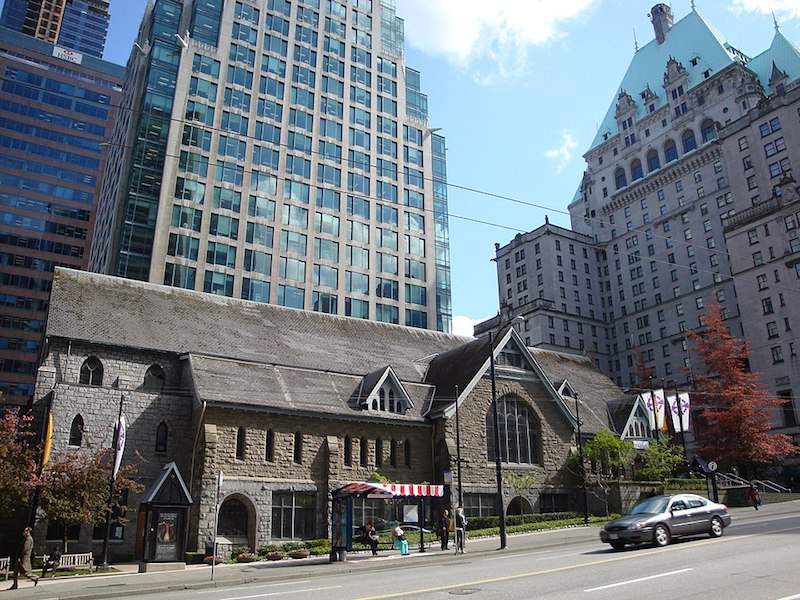 19. Admire the Architectural Beauty of Christ Church Cathedral
Are you looking for a place to relax and explore in Vancouver? Look no further than Christ Church Cathedral! This gorgeous Gothic Revival structure contains Douglas fir wood beams and is decorated with magnificent stained glass windows. Whether you're religious or not, this peaceful and beautiful spot is worth checking out!
20. Get in Touch with Nature on the Sunshine Coast
Are you in Vancouver and looking for an exciting excursion? Why not take a ferry and visit the Sunshine Coast, one of Canada's most picturesque coastal areas! Here, you can sip coffee in local cafés, shop at quaint farmer's markets, explore peaceful lakes, or simply spend some time relaxing by the beach. Whether you stay in places like Sechelt, Roberts Creek or Gibsons – or if you're feeling adventurous and want to get away from it all – there is something here for everyone. Come see why this coastal oasis is one of Canada's best-kept secrets!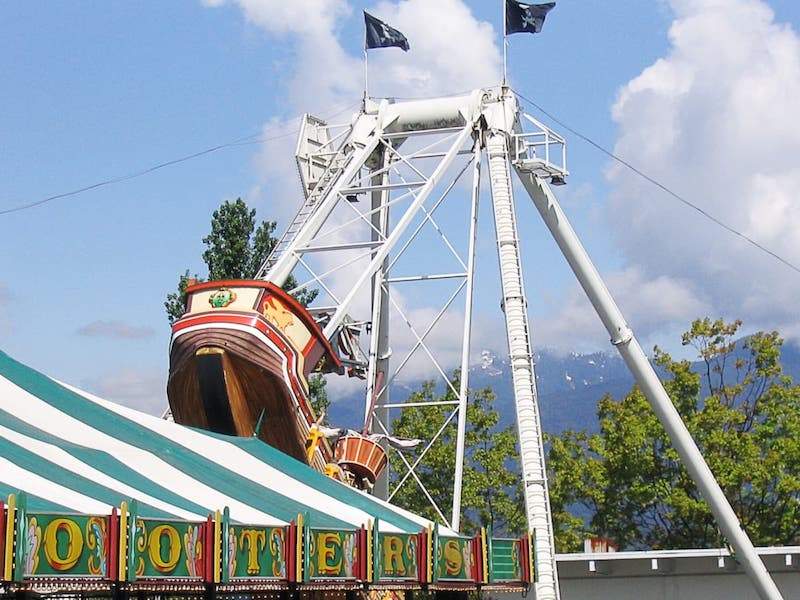 21. Experience the Thrill of the PNE Fairgrounds
Vancouver has many activities to offer throughout the summer. One of these is the annual Pacific National Exhibition, held at its designated fair grounds. It's a 17 day event that includes fun rides, animal auctions, concerts, beer gardens, food vendors and plenty of other exciting activities. Experience the old-fashioned charm of this city-meets-country fair!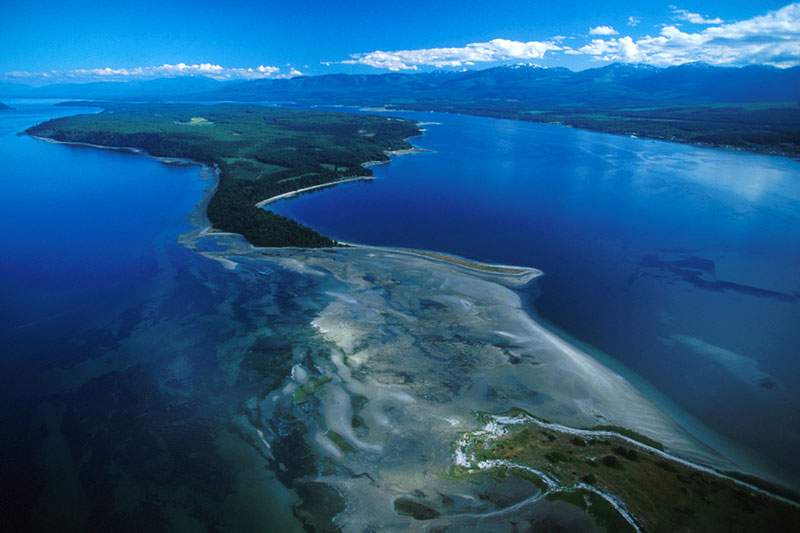 22. Discover Local Festivals and Events in Georgia Strait
Looking for something fun to do in Vancouver? The Georgia Strait is a great resource, with a full listing of events happening all around the city. Get into the jazz club scene and check out some live music, go see a comedy show on Granville Island, dress up nice and attend a charity event at the Vancouver Convention Centre – no matter what your interests are, you can find something to do in this free publication.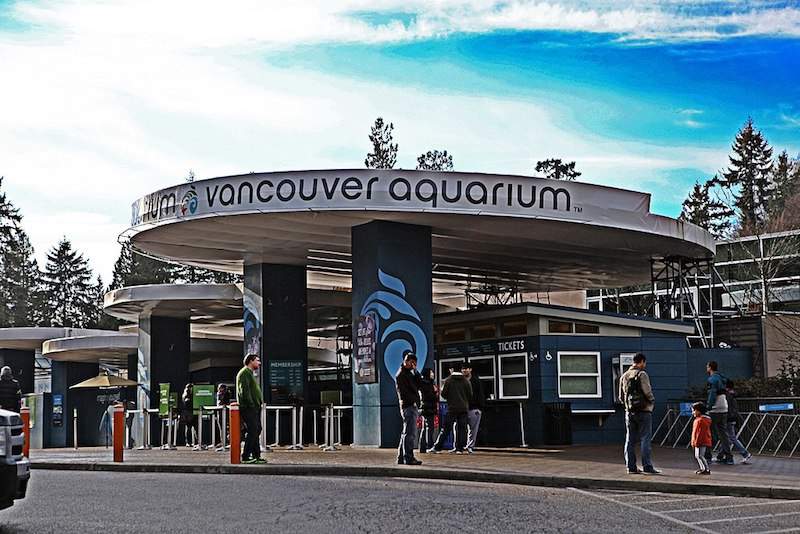 23. Discover Marine Life at the Vancouver Aquarium
There's no shortage of things to do in Vancouver, but one of the standout activities is visiting the Vancouver Aquarium. Located in the heart of Stanley Park, it's a must-see for visitors, offering many educational and interactive opportunities to learn more about marine life such as Beluga whales, Pacific salmon and creatures from the Brazilian Amazon. There are also frequent rotating exhibits that give you a chance to get close up with nature, so plan on dedicating at least an entire day during your trip to explore all that the aquarium has to offer.
24. Enjoy a Delicious Lunch on the Vibrant Commercial Drive
What to do in Vancouver? Head over to Commercial Drive – a century old street home to a mix of old and new houses, Portuguese bakeries, Brazilian coffee shops, Italian pasta places and boutique stores. When the spring and summer months come around, The Drive is abuzz with people looking for good eats and great conversations. Explore the area to uncover some of its unique cultural diversity!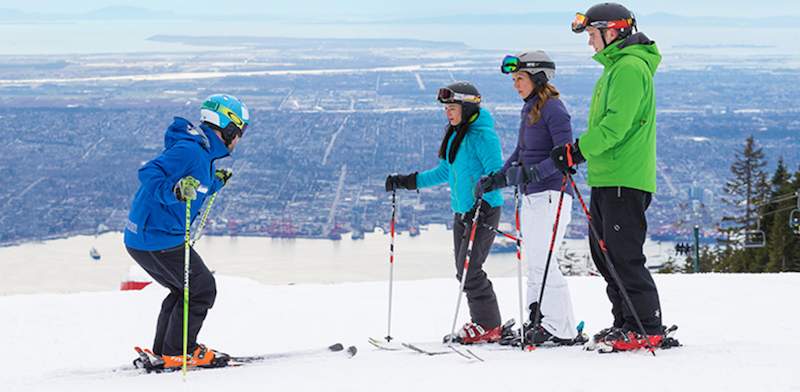 25. Embrace Winter Sports: Ski, Snowboard, or Play in the Snow
Vancouver's mild climate makes it a great place to be year-round, but in the winter the North Shore mountains provide plenty of snow-filled activities. Whether you're a beginner or an expert skier, Vancouver has something for everyone. Take a 15 minute drive to Seymour and Grouse Mountain on the North Shore and experience some of the best skiing and tubing around. For those more advanced, head up to Whistler/Blackcomb via shuttle bus for one of the most renowned alpine experiences in the world. Vancouver was even host to the 2010 Olympic Winter Games, so you know its offerings have earned worldwide acclaim!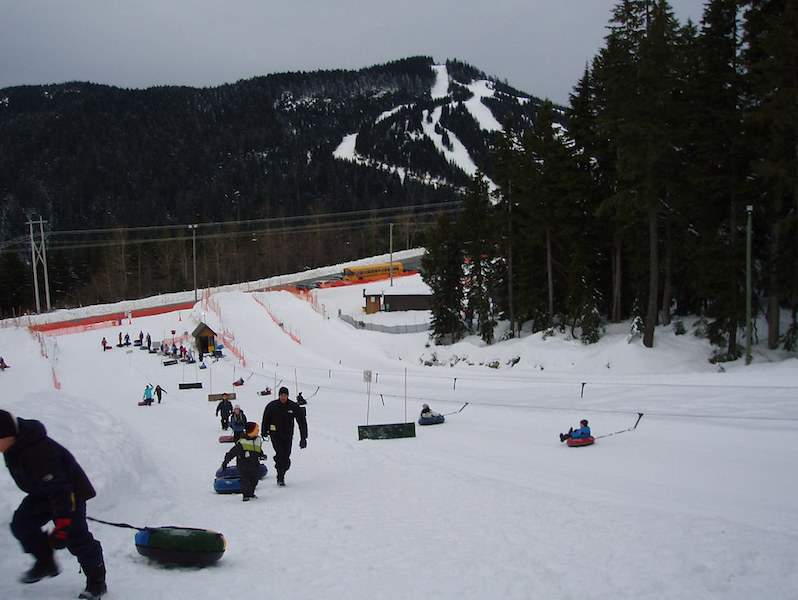 26. Hit the Slopes: Ski or Snowboard at Cypress Mountain
Vancouver is well-known for its mountains. So why not take to the slopes? Cypress Mountain is a short drive from downtown Vancouver. It offers many ski and snowboard runs for all levels. It's been home to the Winter Olympics so you know it will be great!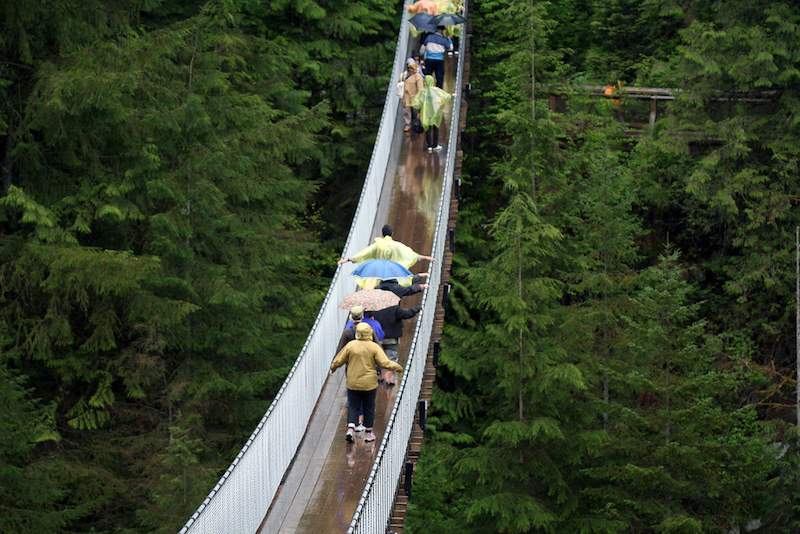 27. Experience the Thrill of the Capilano Suspension Bridge
Capilano Suspension Bridge is a spectacular outdoor attraction that offers an unforgettable experience. It spans 140m and is suspended 70m above the Capilano River. The area also offers other attractions, such as a cliffwalk and treetop adventure. This makes it an enjoyable day trip for all ages.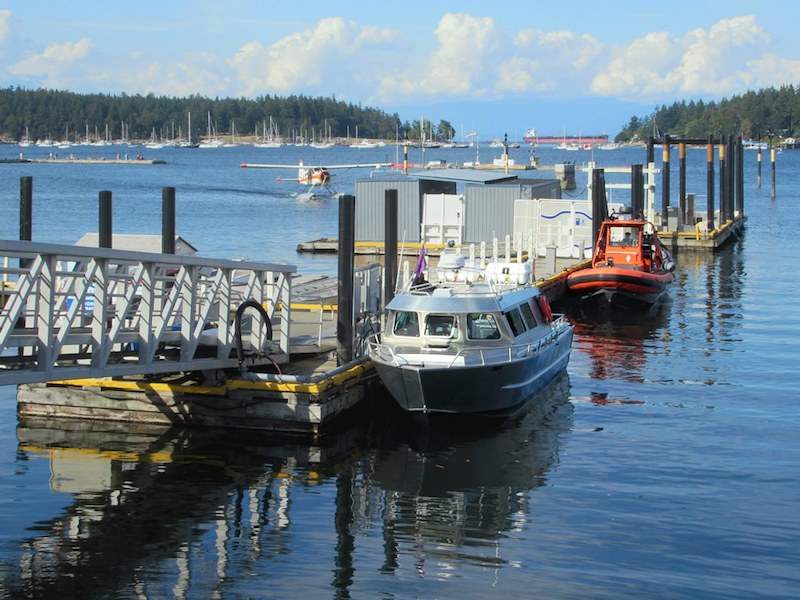 28. Witness Magnificent Whales on a Whale Watching Tour
Vancouver is a wonderful destination for nature lovers. One of the most memorable things to do in Vancouver is whale watching. You can observe orcas and humpbacks in their natural habitat on a boat tour. Most tours depart from Steveston or Granville Island. Some operators even offer sightings guarantees or free tours the next day.
29. Explore the UBC Botanical Garden and Centre for Plant Research
The UBC Botanical Garden and Centre for Plant Research is a beautiful garden located on the University of British Columbia campus in Vancouver. It features over 8,000 plant species from around the world, divided into different sections such as the Asian Garden, Alpine Garden, and Food Garden. The garden also houses a research centre dedicated to studying plants and their uses. Visitors can take guided tours or participate in workshops and educational programs. It's a perfect destination for nature lovers and anyone interested in learning about different plant species.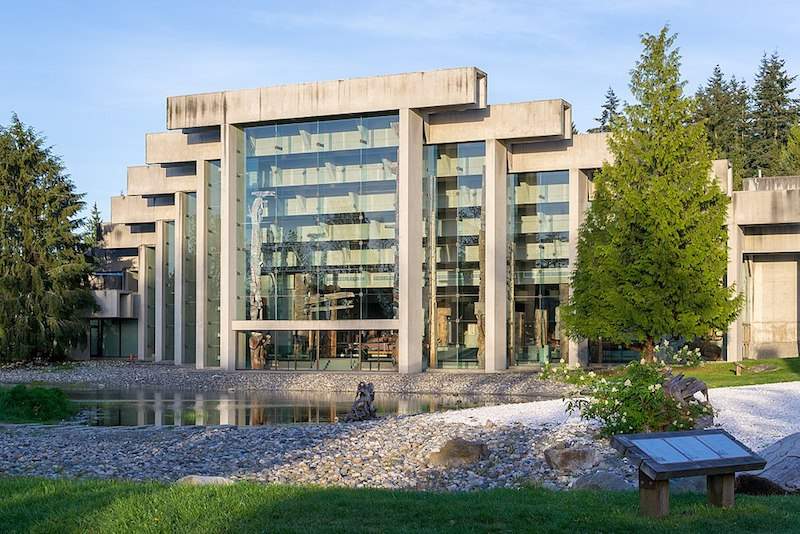 30. Uncover Anthropology at the Museum of Anthropology
The Museum of Vancouver is a great place to learn more about Vancouver's culture and history. The museum houses a vast collection of artifacts and photographs that depict Vancouver's history from its earliest days to today. It also has temporary exhibits that cover a wide range of topics. This makes it an excellent place to visit several times.
Conclusion
Vancouver has it all. Vancouver is a great place to explore the city's culture and enjoy delicious food. We hope you find this list of top Vancouver things to do inspiring to plan your next adventure in the vibrant Canadian city.